Olivier's rim brakes roady
Olivier, a cyclist passionate about long distance and mountain biking, needed more comfort for his training outings on the road. He has already participated in a Paris-Brest-Paris and wishes to participate to another one, and has therefore turned to tailor-made to refine his position. He didn't want an ultra-distance bike, but a sober, efficient bike that could take him on fast training rides of 60 to 120 km, painlessly.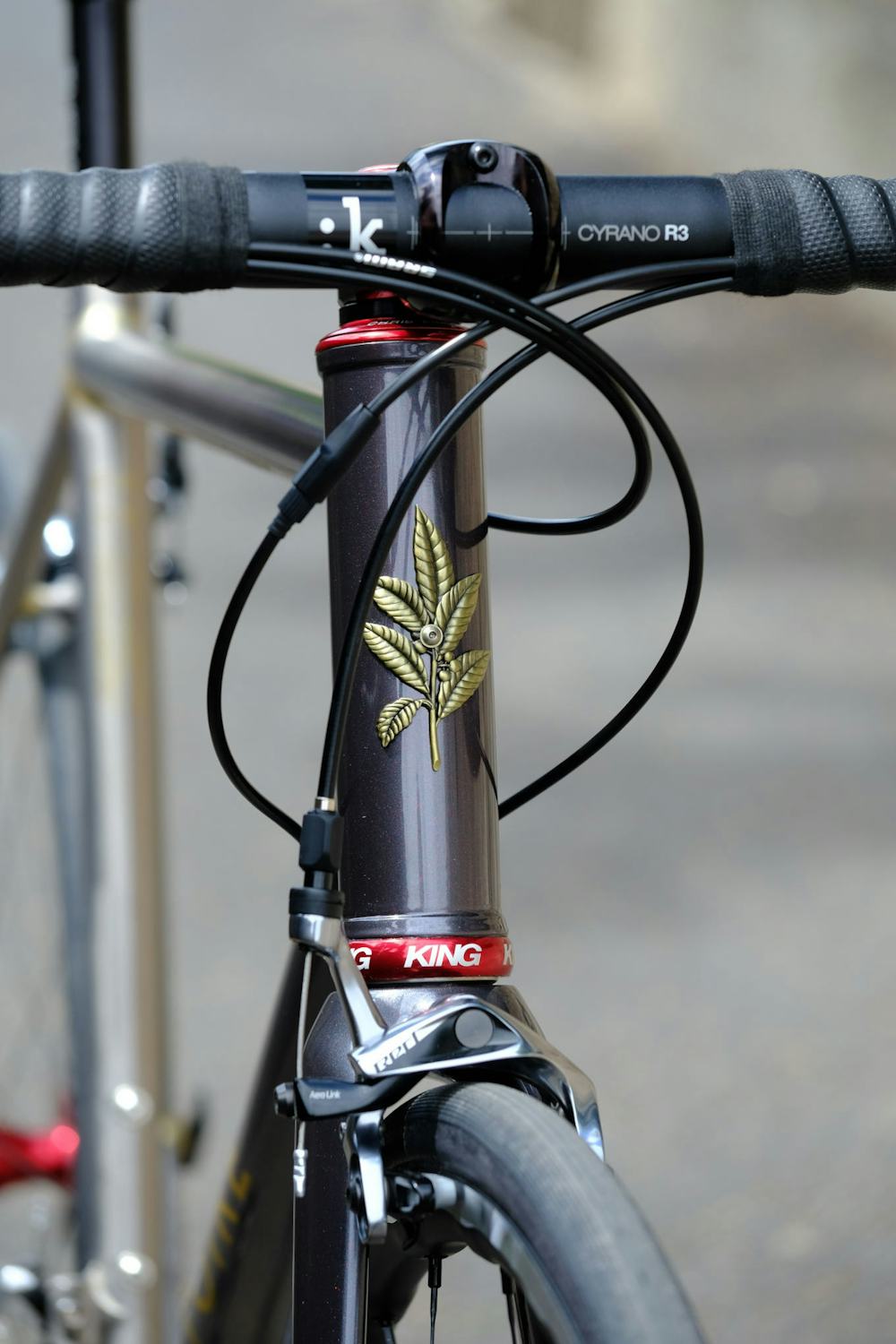 The stainless steel frame of this Victoire was made with XCR tubes of large diameter and very thin thickness. These tubes are therefore very light but also very rigid and efficient. They give the bike its sporty character. This choice of tubes also makes it possible to associate a carbon fork with the frame. requiring a 44mm socket, it is difficult to match it with thinner tubes.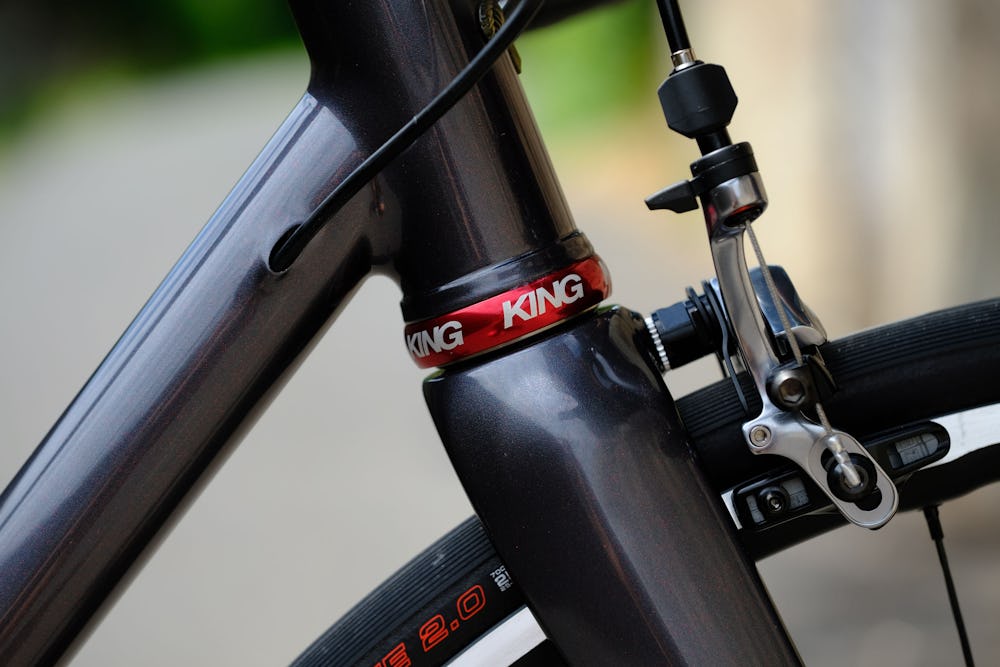 Olivier has chosen to equip his bike with rim brakes. This system is tending to disappear in favor of disc brakes, but it nevertheless has many advantages : lightness, ease of maintenance and efficiency on the road.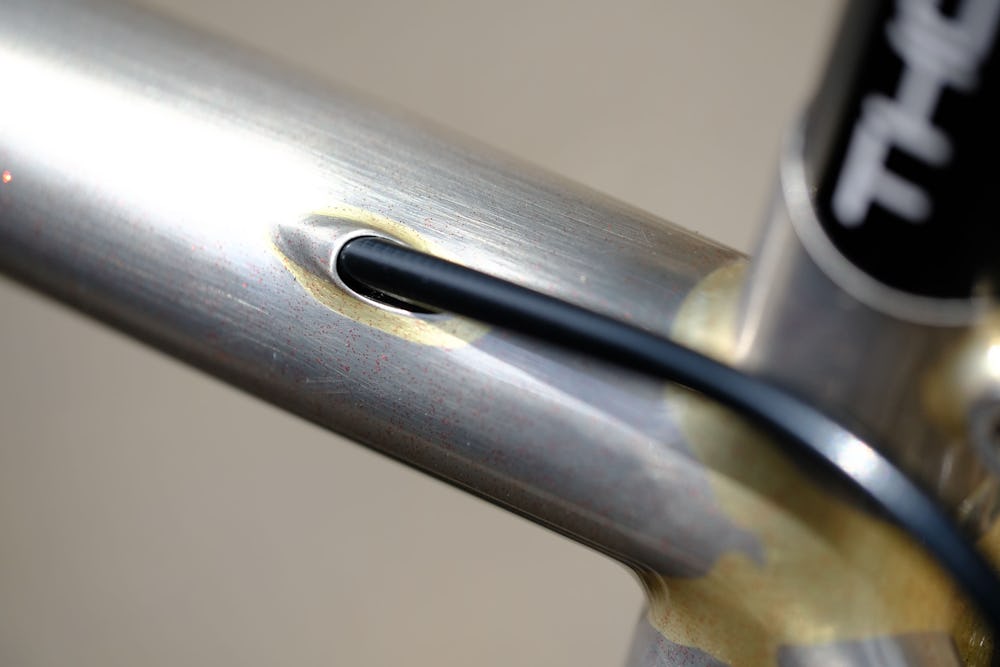 Olivier wanted a sober and classic frame. As on almost all of our bikes, this sobriety goes through the choice of the passage of the cables inside the frame. The saddle clamp has been brazed to blend in harmoniously with the whole.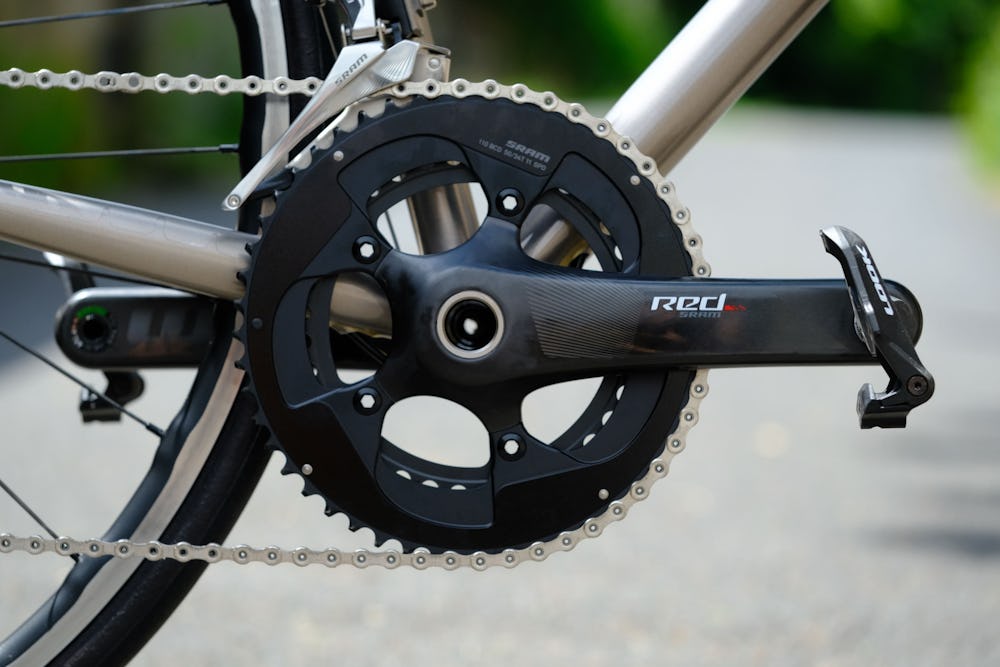 The group chosen by Olivier is a Sram Red 11 speed. Reliable and light, it is one of the groupset that is best suited to a sporty road use.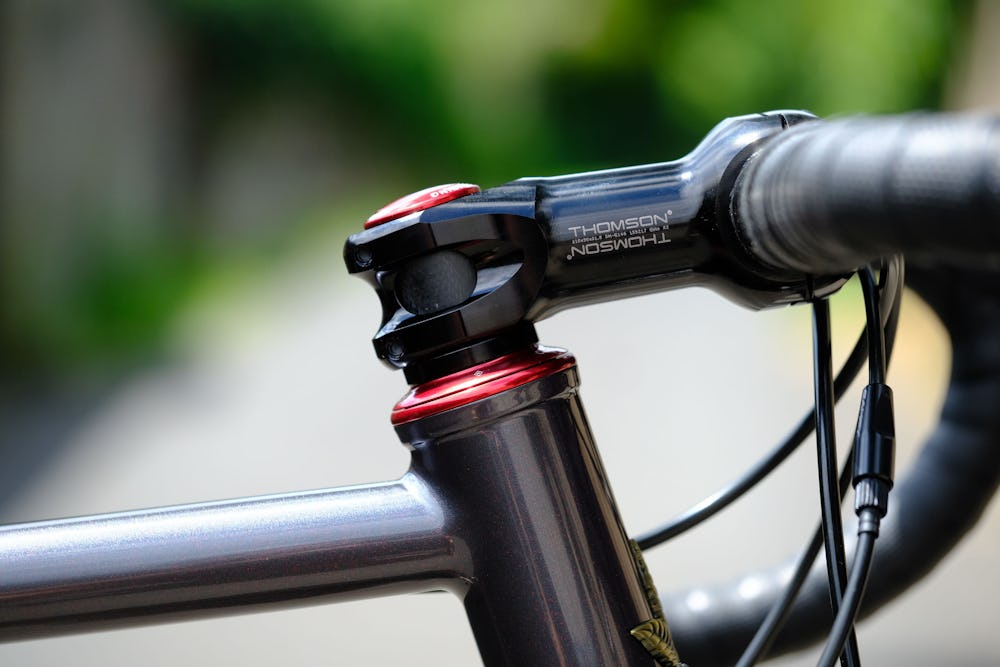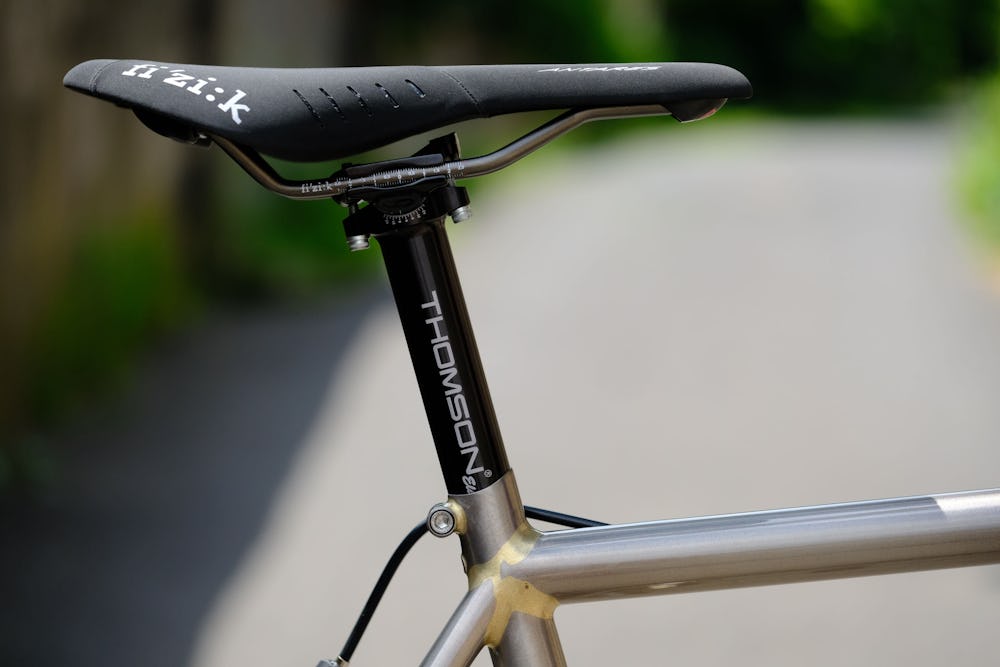 The other components has been chosen at Thomson for their classicism and their reliability, suiting the bike itself.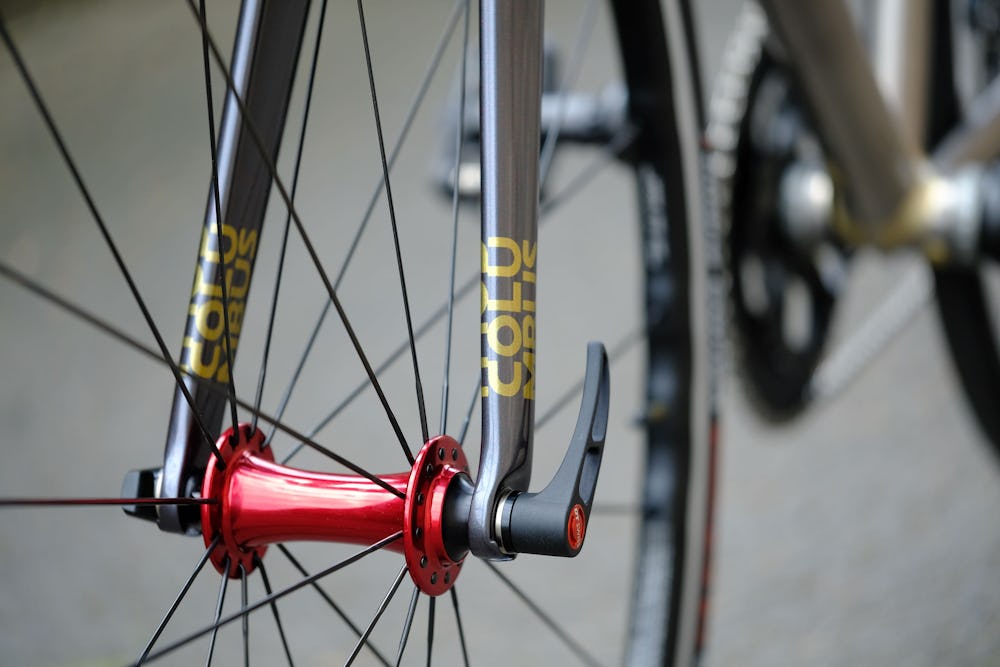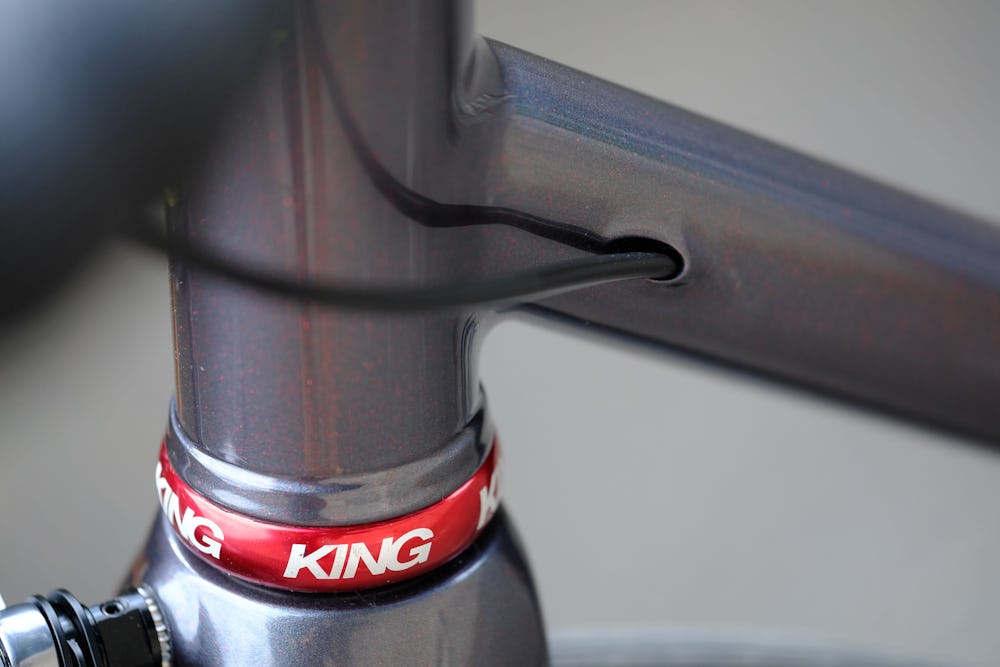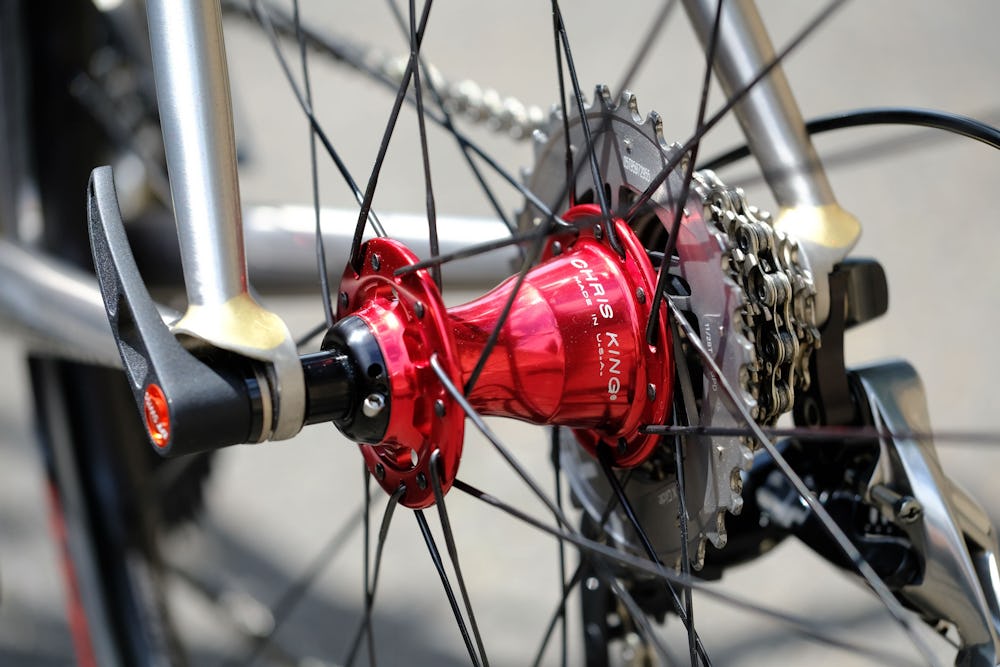 Olivier's hubs and headset have been furnished by Chris King, american maker known for his high quality and reliable bearings that are lifetime guaranteed.
The finish quality and the longevity of those pieces perfectly fits our desire to craft some whole-life bikes. For those evident reasons, Chris King, since many years, became our privileged partener.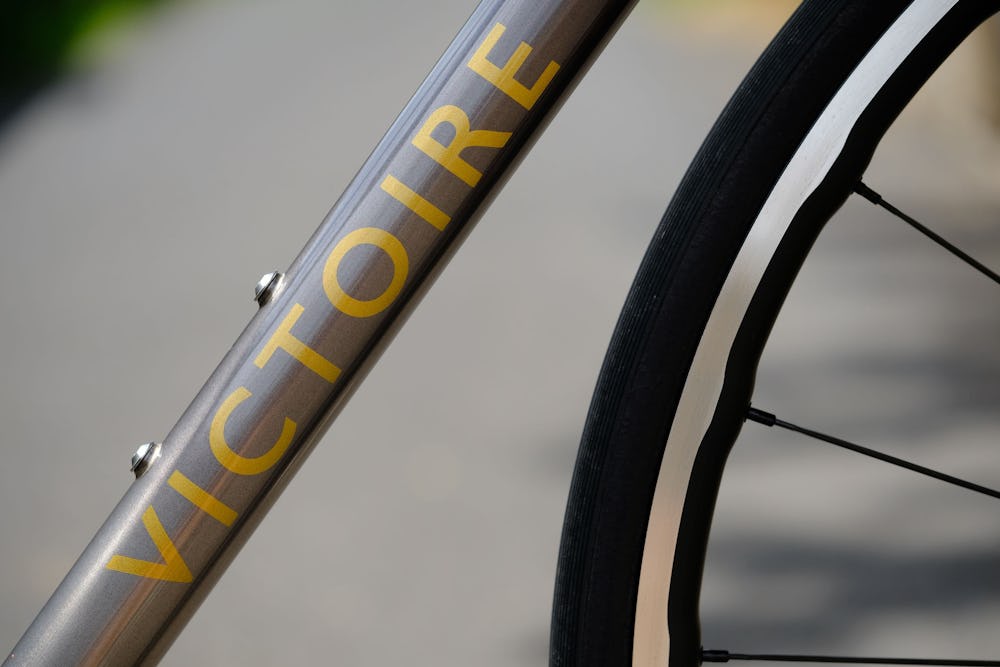 Under a very sober appearance, the painting of this frame hides its complexity. The gradient from dark gray to raw stainless steel is highlighted with dark red glitter which gives the gray a slight purple tint that can be seen from afar. These glitters make it possible to make the link with the red of the Chris King components. As for the logos, they are gilded, and are reminiscent of silver solder, also gilded.
In 2019, after a Paris Brest Paris that was quite painful for my back because of a bad position on the bike, I decided to make myself a new one that would fit better with my use : long distance rides.
Olivier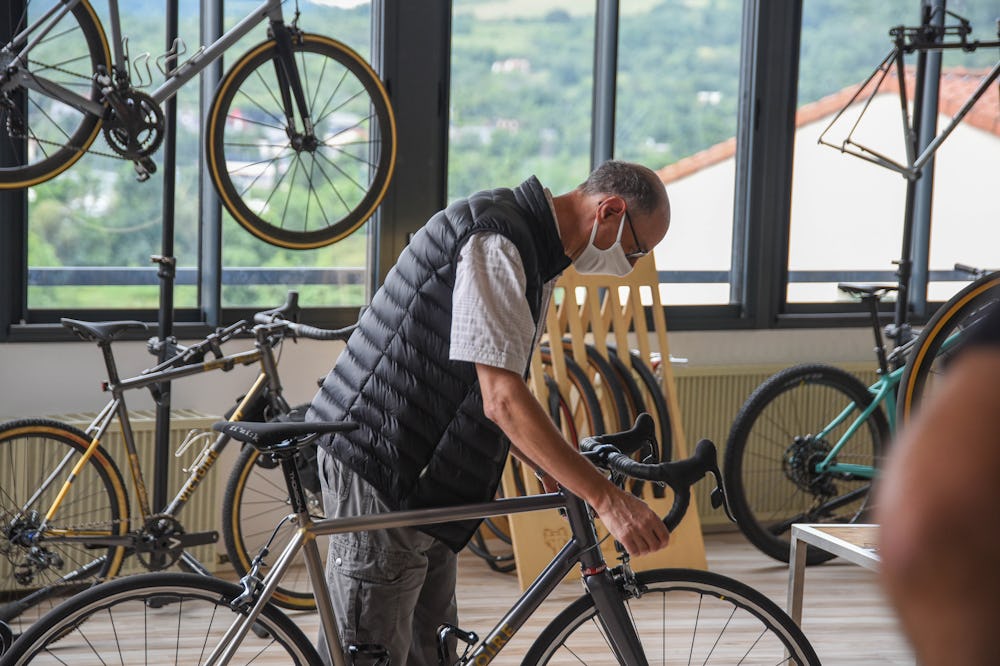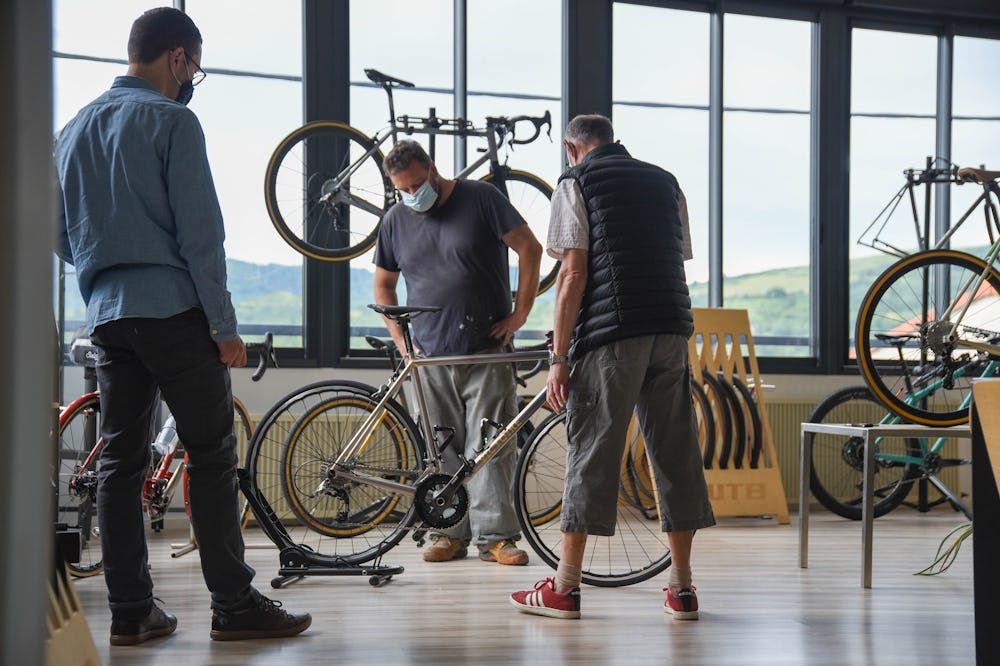 In 1986, I had a bicycle mounted at a Clermont bicycle shop. It was not tailor-made but it was already a unique bike since all the components had been chosen independently. An exceptional bike, even in its faults. By coming to you, I wanted to rediscover the pleasure of a unique bike with Auvergne origins and more suited to my body type.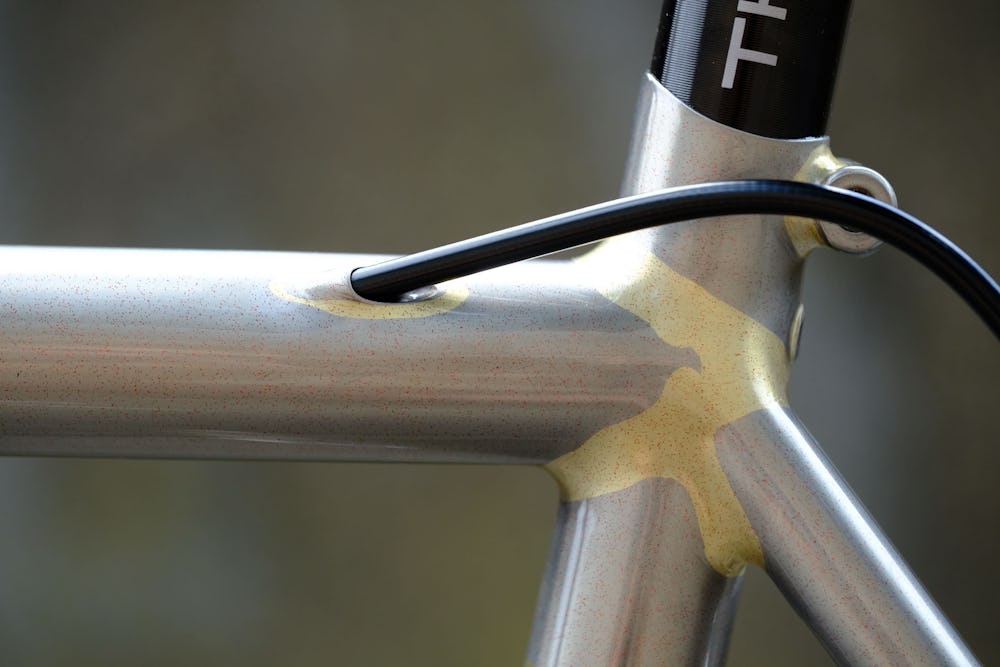 I had a lot of trouble choosing a paint because the hubs and color headset were blocking me a bit. I just had the idea to leave the welds exposed on the frame and limit the paint area. The gradient therefore seemed judicious to me : I trusted you to achieve it in the best way possible and I am fully satisfied !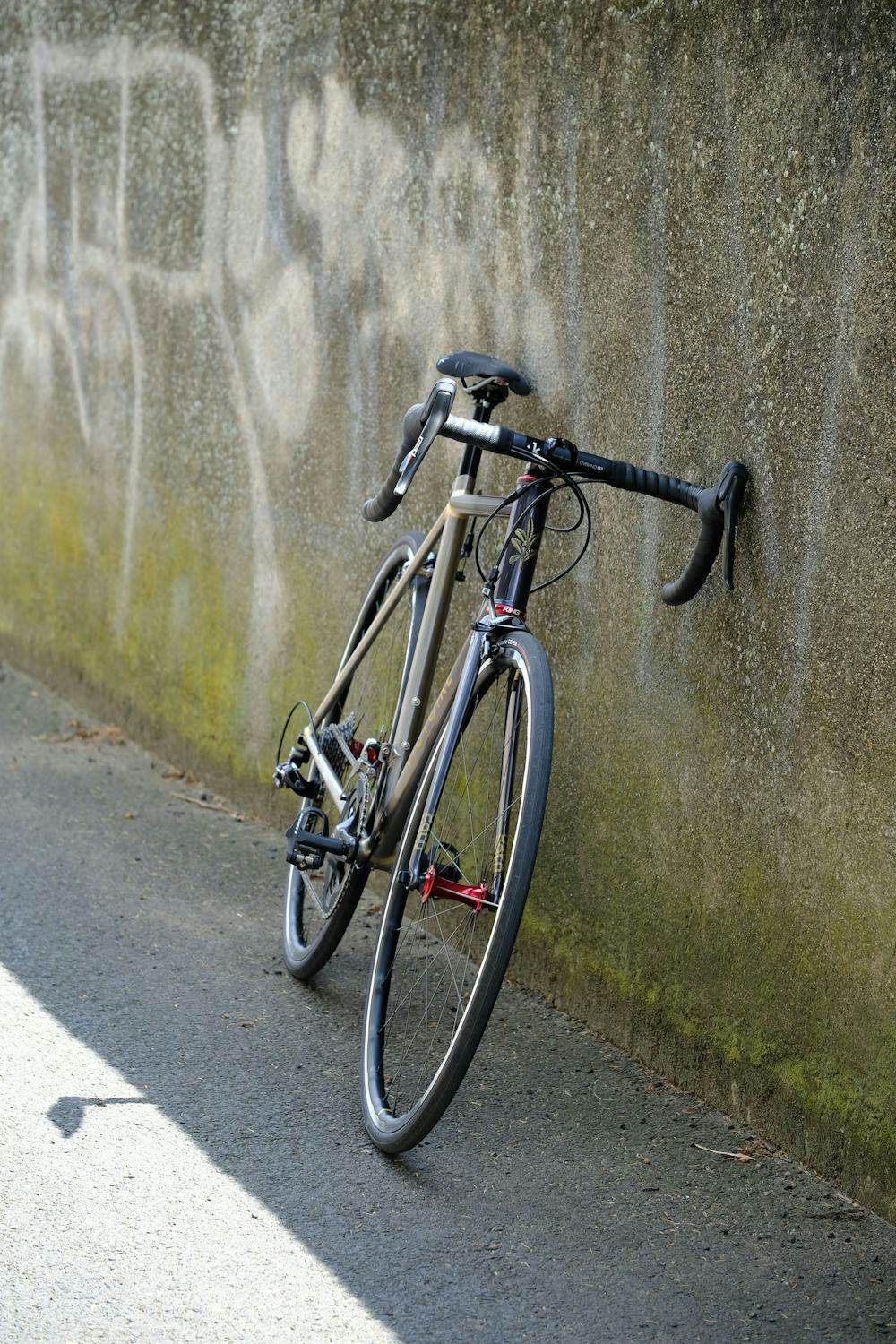 Since the beginning of August, I have done more than 2,700 km with the bike, for outings in Auvergne on the Mont d'Or and Puy de Dôme passes, and also in Ile de France (which is the Paris region) with in particular two long outings of 200 and 300 km. So I was able to make myself an opinion of the bike, especially since during the same period I also had to do 500 km on my old bike to compare. The better position allows me to ride less as a dancer in the climbs. Much easier to stay seated with higher pedaling cadence. Finally, the climbs are done faster.
I regained a good position with my hands at the bottom of the handlebars, which I couldn't find with my other bikes. I also feel more comfortable on the descents. Even though I am still very careful, I let go of the brakes a little more. My position is more raised, therefore more comfortable.