Victoire is our manner to tell that we believe in things done properly and that we really love to ride bikes. Here is a page to learn a bit more on us and our convictions.
Victoire is a company who builds bespoke steel or stainless steel frames. Since 2011, we produce high quality bicycle in our workshop, entirely custom-made and for all types of practice.
We use steel and stainless steel based on solid scientific knowledges. We make our frames, forks, stems and luggages racks using the best alloy available on the market. We use the traditional savoir-faire and tools as well as modern techniques.
Our bikes are fully custom-made. From the morphology to the style of riding and also the specifications and aesthetic preferences, we operate on every aspects in order to create the perfect bike in your likeness.
Sustainability is a very important point for Victoire, so this is why offer a lifetime warranty for our first owner.
Victoire is a modern solution against overproduction and relocation in the bike industry. The conception, building, painting and mounting are all happening in one place. Victoire makes bicycles that have a low-impact on the environment. Victoire uses exclusively renewable energy from the only French company who offers 100% green power, Enercoop.
Victoire produces to order only, according to the customer specifications collected after many discussions. We do not produce anything unecessary or irrelevant.
For each project that is placed between our hands, we ask ourself the same question : what is the ideal bike for this use, for this person and in this context ? There are for sure as many answers as there are cyclists, but we realized by the years that some principles are constants. These are defining our manner to craft bikes and it seemed to us that it was interesting to share them.
Work with the steel solely
The choice of steel for our bikes has not been made by default. It's the material that possesses the best mechanic properties, the one that offers the more flexibility in terms of design and it is also the most environmentally responsible.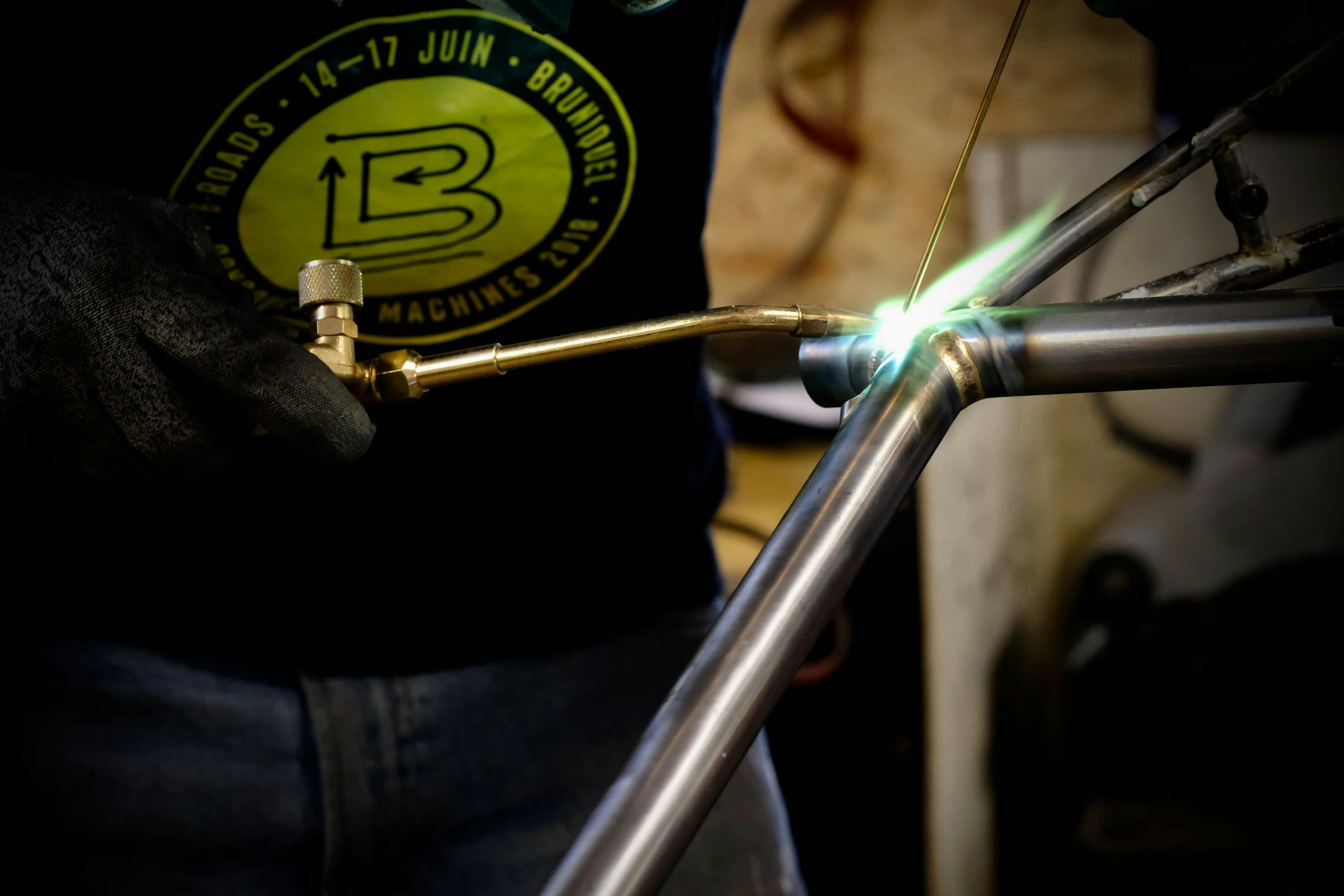 The pleasure goes first
On asphalt roads, pathes, pists, singletracks or sidewalks, it's each individuals riding pleasure that leads our choices in a project. Biking is a matter of pleasure before being a tool of performance.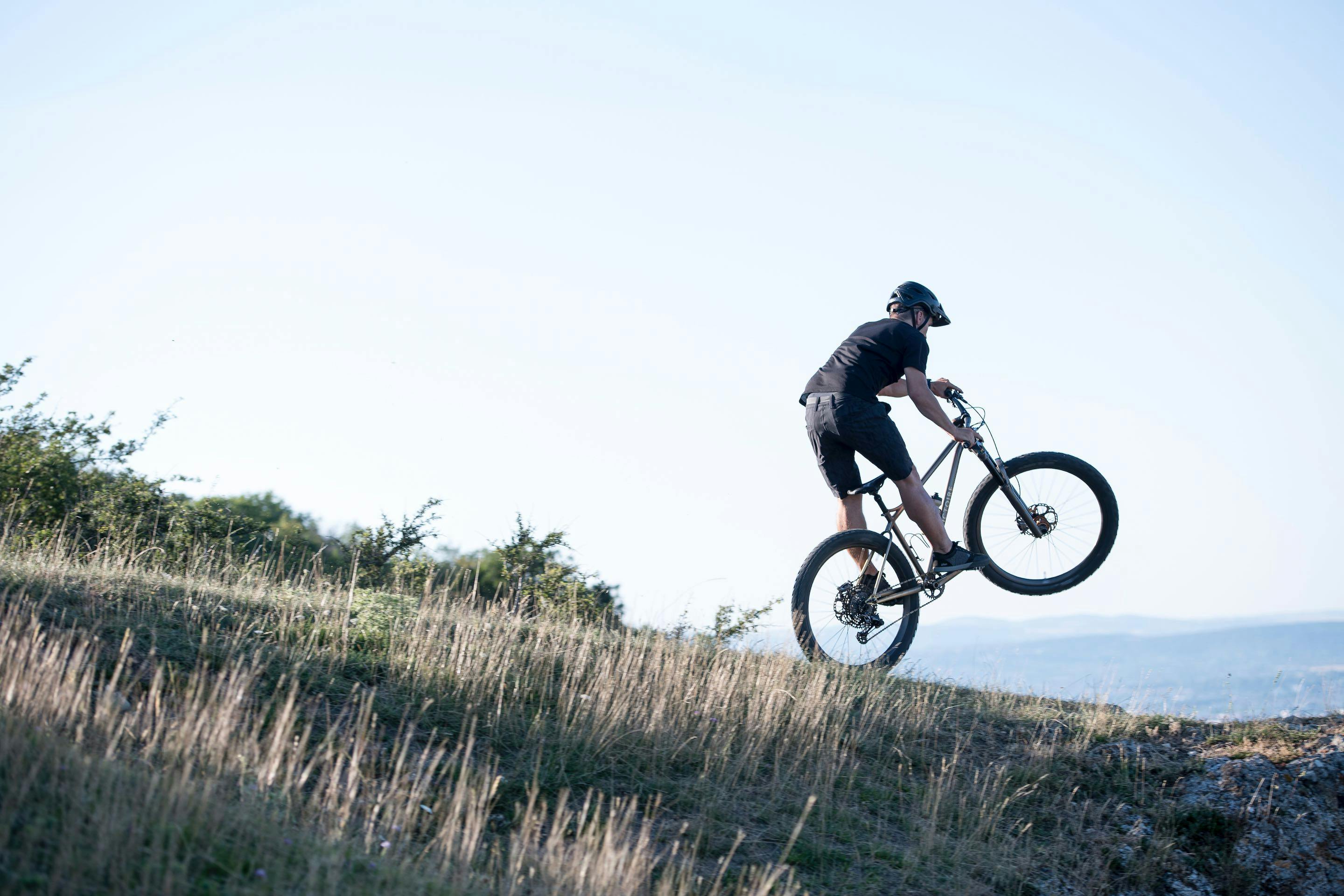 Seek of excellence
Each realization offers us the opportunity to approach a bit more the notion of excellence : answering as fully as possible to a need, enrich our know-how, invent, improve the fabrication, perfect the bike.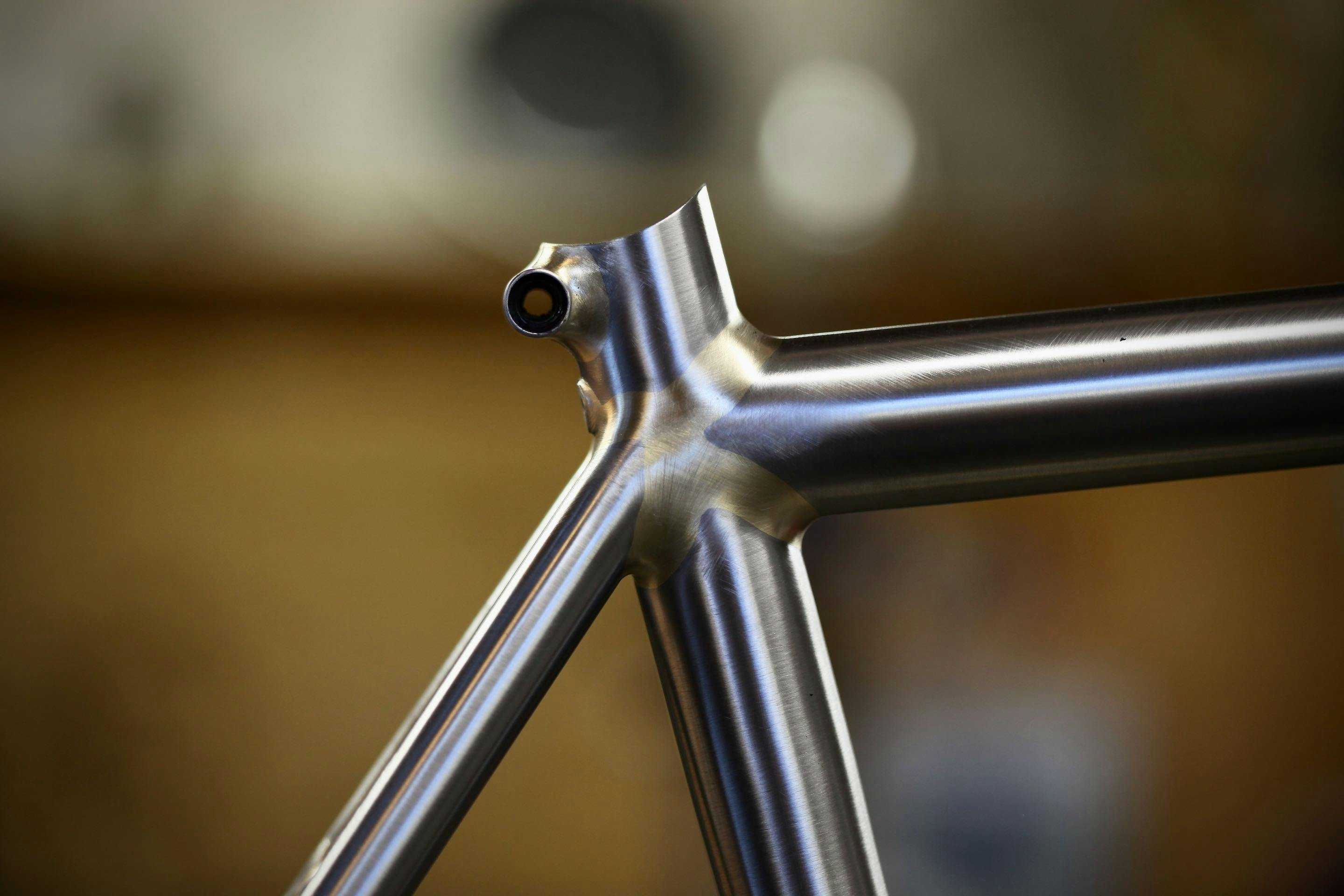 Always simplify
A bike approaches perfection when you cannot remove anything else, when each choice is necessary and evident, that soberty wins on superfluous.
Details are essentials.
On a beautiful bike, nothing must be left to chance. We work with attention to the smallest details because they are the essence of the quality of our achievements.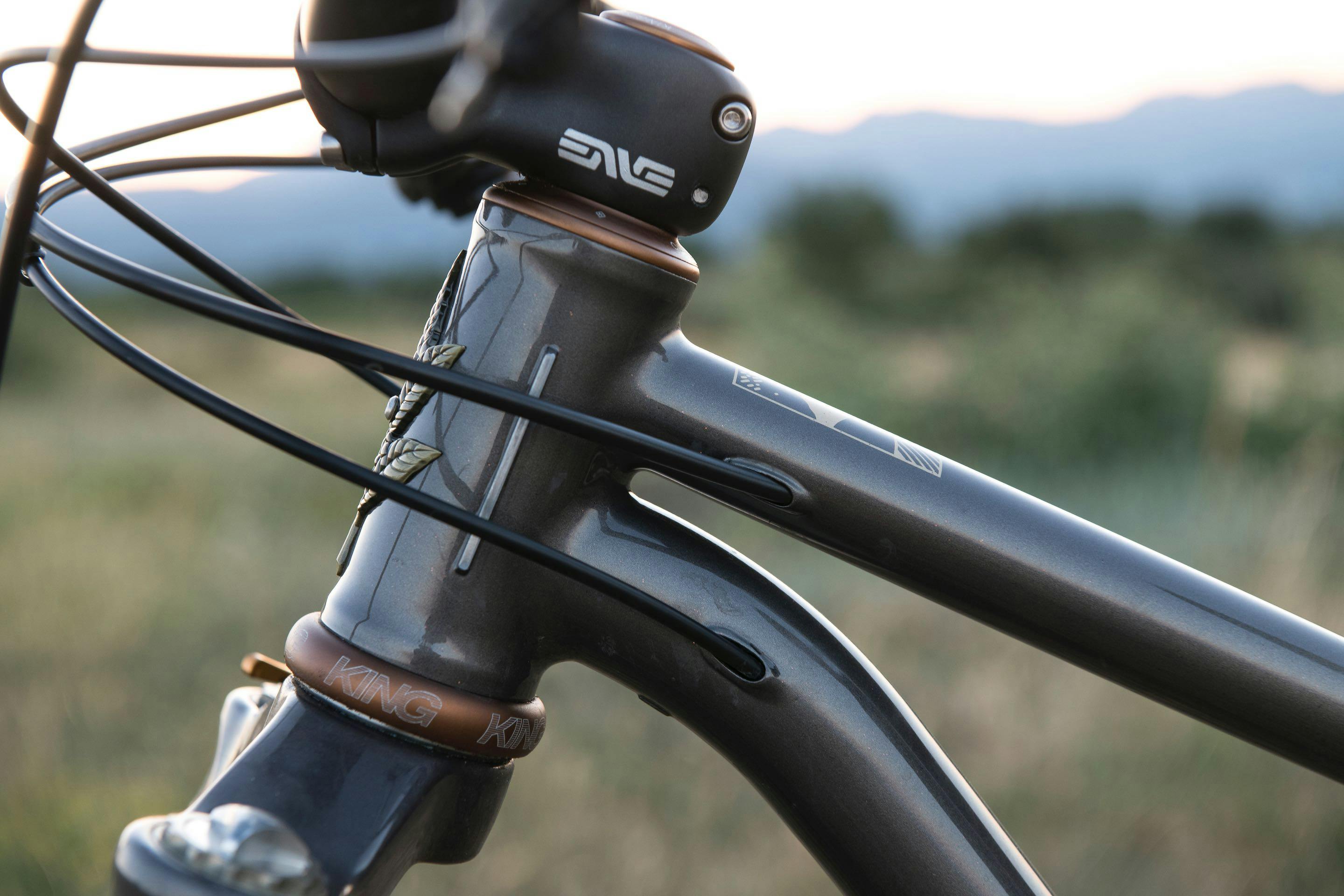 Make things sustainable and repairable
Our achievements must be intemporal objects wich life span can be extended by fixing them or modificating them. It's a necessity if we want to be ecologically responsibles.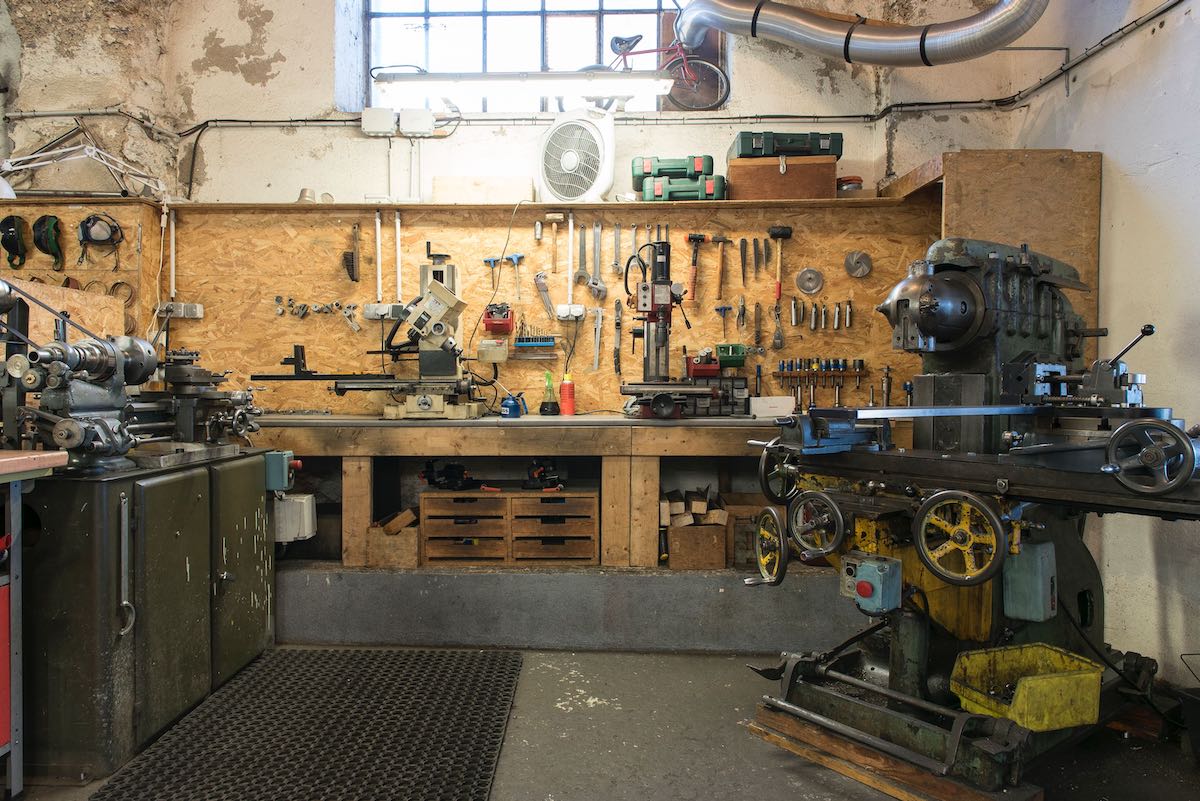 Marc Ouvrard
Frame builder
Thomas Van Puyvelde
Advicer and customer relations
Matthieu Belval
Frame builder
Pierre Stachowicz
Marketing and communication assistant
@p_stakovitch
Those are unique opportunities to enter the world of french bicycle craftmanship. You will integrate a dynamic and passionated team and will work on products that necessitates the greatest attention.
Do you spend days browsing websites dedicated to all forms of cycling? Do you know on top of your head all the standards and all the possible gearing configurations for a road bike, a mountain bike, or even a cargo bike? Are you rigorous, involved, and a committed cyclist, close to nature? Do you master Excel? Do you speak and write fluent English, aren't afraid to pick up the phone, pay attention to your spelling and are available immediately?
Then look no further, please send your application now to join the Victoire team as a customer technical advisor.
Here is an overview of your different missions:
Management of incoming contact requests (email, social networks, telephone, on-site visits)
Establish the project's specifications and estimate the cost. Send personalized quotes to customers.
Customer database management
Management of the communication of the Victoire and Distance brands
After-sales service management
Required profile:
Professional experience in the cycling world desired
Bike Mechanic certification desirable, to understand the technical elements of the bike
Fluency in spoken and written English and French
Other languages are a plus.
Master of spreadsheet softwares
Experience in purchasing is a plus
Versatility is essential.
Practice of cycling and passion for cycling in general
Assembly and painting assistant
Do you want to enter the world of custom bicycles and are you a handy jack of all trades? Here is an opportunity to join the Victoire team as a paint preparer and assembly assistant.
This position offers you a unique opportunity to join Victoire. This position will offer a path to career advancement, thanks to the various possibilities for internal training.
Here is an overview of the tasks you will perform:
Preparation of frames upon leaving the workshop and before entering the paint booth (degreasing, sanding and cleaning)
Preparation and conditioning of frames after painting (cleaning, packaging or preparation before assembly)
Organization of the inventory of raw materials and components (unpacking of packages and storage, inventory management on the software)
Preparation of the wheels before assembling the bikes (installing cassettes, discs, tires)
Various mechanical operations (after-sales service, maintenance)
Required profile:
Professional experience in the cycling world desired
Bicycle Technician certification required
The position will necessarily require internal training by the AFPR system of Pole Emploi.