Le sportif honnête d'Alain
After several years spent on an aluminum frame, Alain wanted a sporty, comfortable and versatile steel bike. From this research was born the Victoire n°494, a sleek bike capable of fitting tires up to 40mm in section.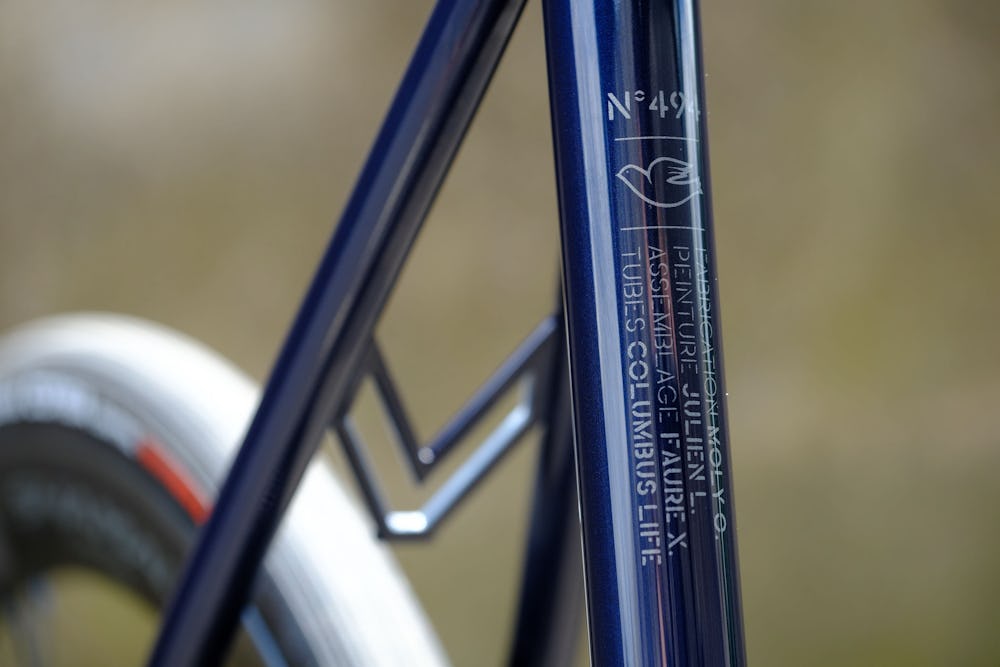 The Columbus Life tube series was chosen for its lightness and versatility. It is suitable for mixed use between road and paths, and for bikepacking over long distances.

The frame was mainly designed for road use, but it offers the possibility of venturing on paths thanks to the "gravel" clearance which allows wide tires to be fitted for greater comfort off asphalt.
At the start, Alain had in mind a bicycle equipped with a rim brakes system. In order to allow the mounting of 40mm tires and to gain in versatility, a hydraulic disc braking system was finally chosen.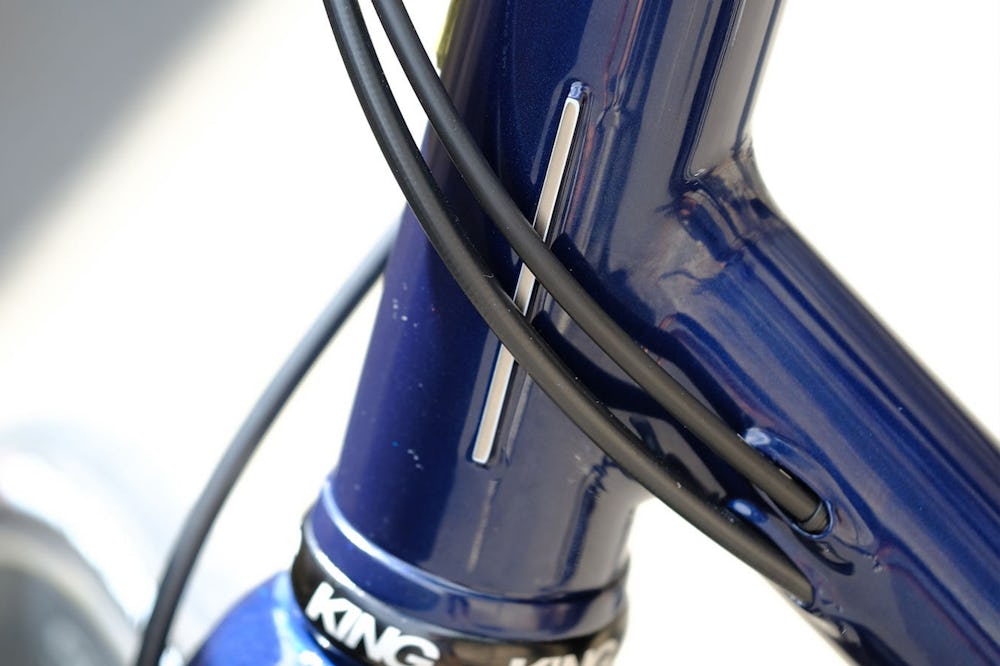 Alain's Victoire headset features stainless steel bars, a common option at Victoire. They protect the paintwork from the friction that the sheaths can cause when the handlebar rotates.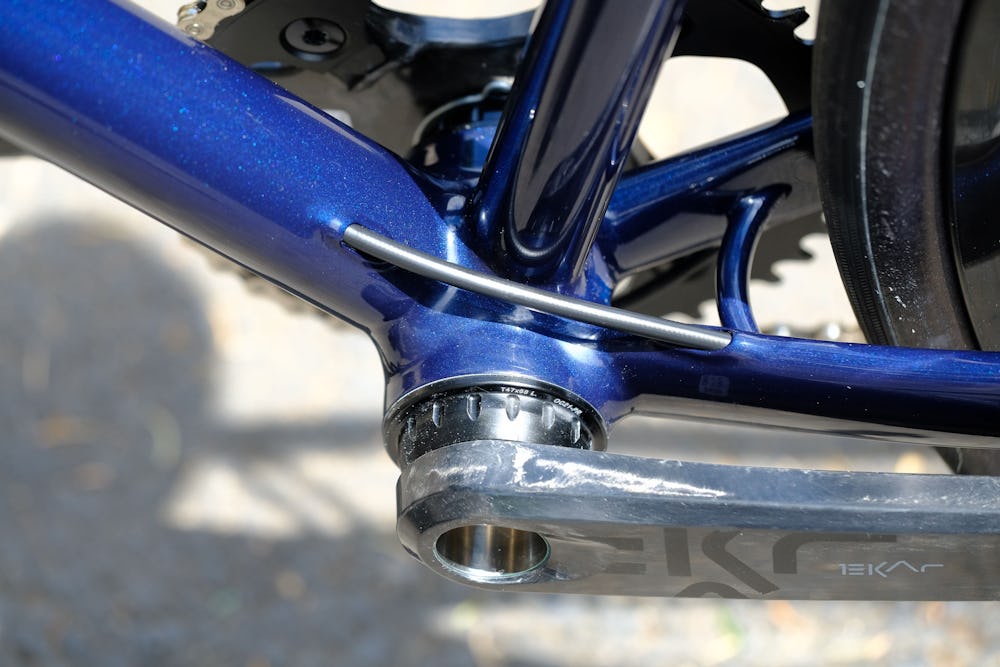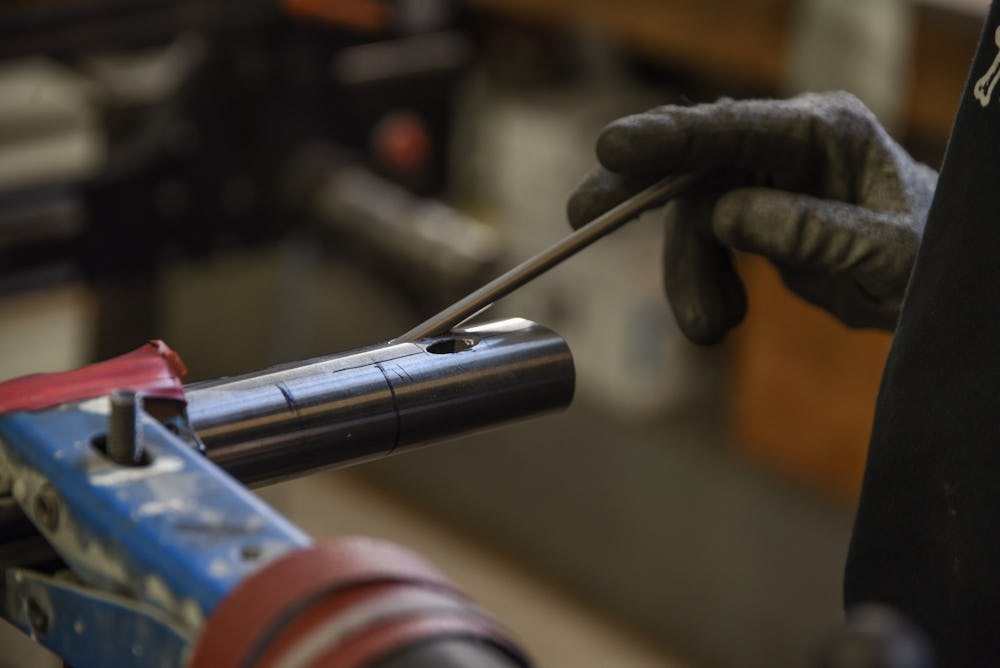 As with the vast majority of Victoire frames, all of the cables are routed inside the frame. This not only protects them, but also purifies the visual line of the bike.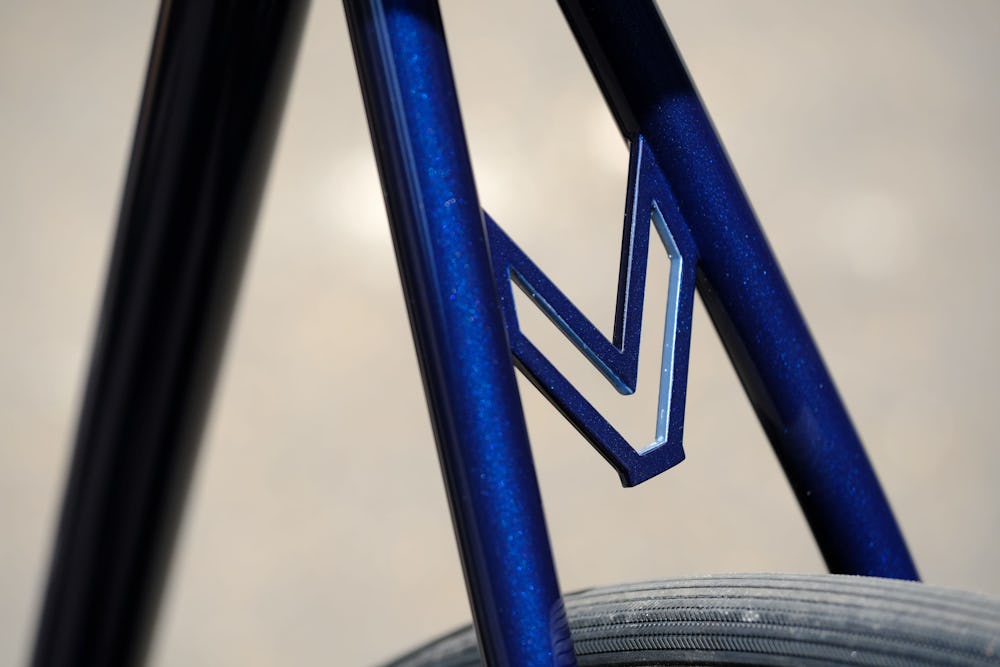 The seat stays bridge of the Victoire 494 was made by representing the letter "V" of "Victoire". More than a simple reference to our brand, this is a nod to Alain's daughter, who bears this first name!
The Victoire n°494 was ridden with the Ekar group, from Campagnolo. Equipped with 13 speeds, a 42 tooth chainring and a 9-42 cassette, it offers versatility to Alain while giving him the benefit of the simplicity of the single chainring.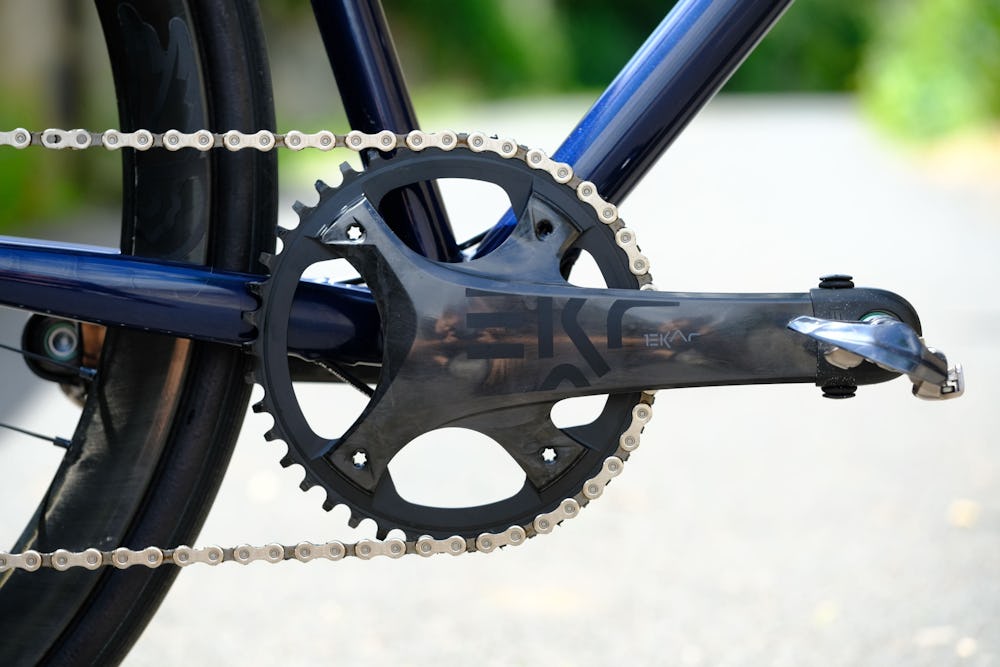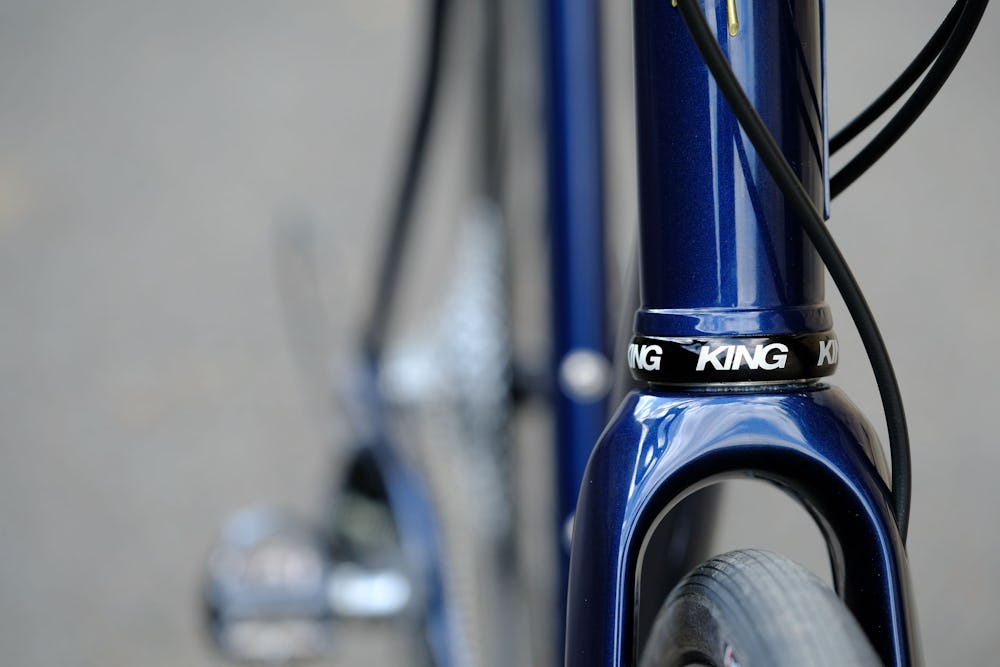 The headset chosen by Alain is made to last through the years, just like the bicycle. Supplied by Chris King, it comes with a lifetime warranty and features a discreet black anodization.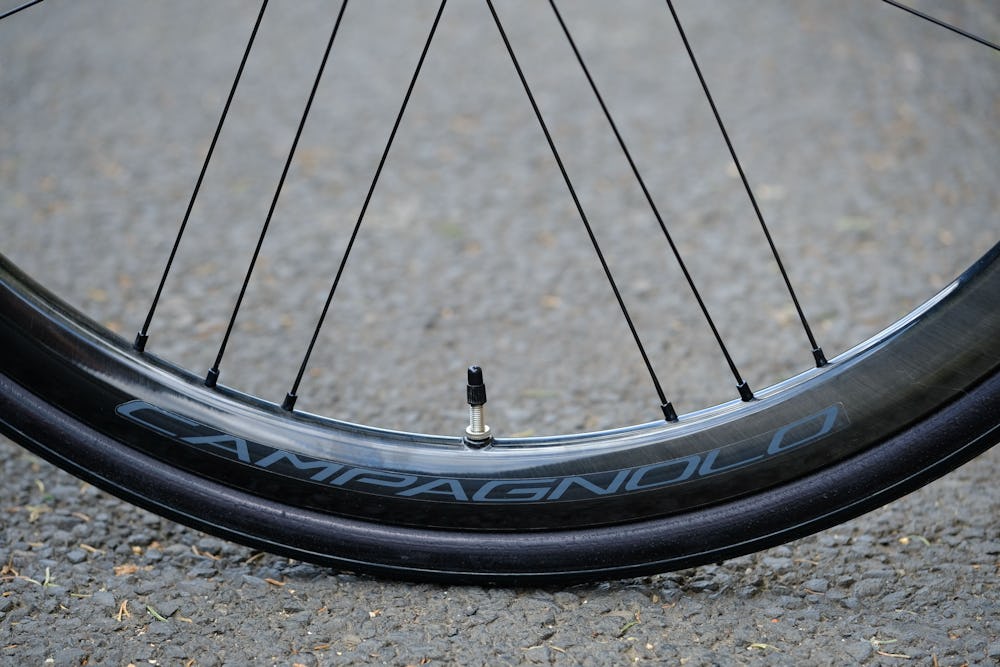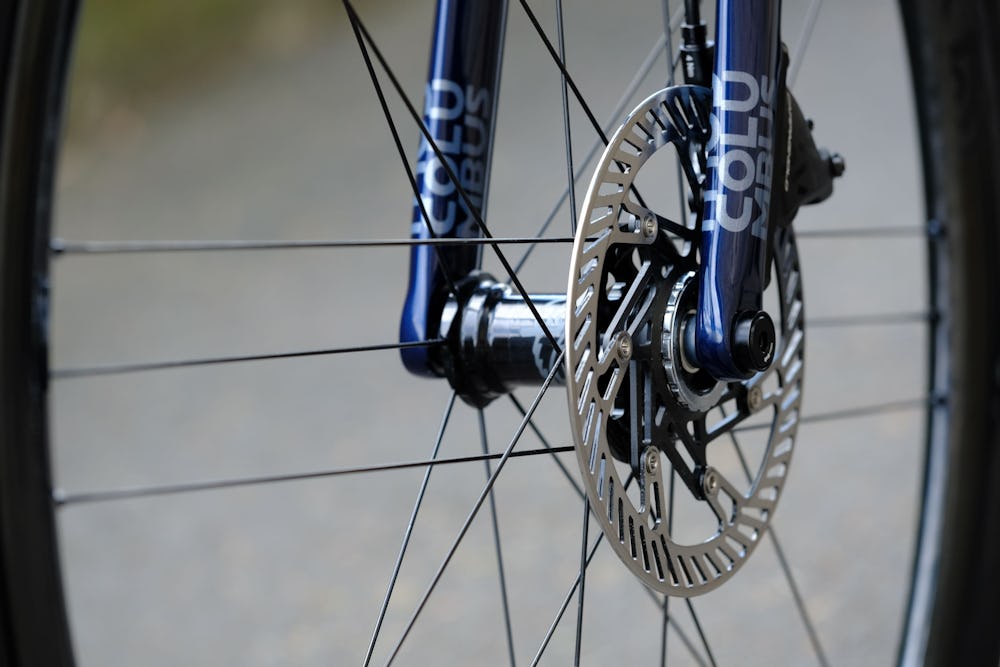 The Campagnolo Shamal Carbon wheels have recently been optimized for practices such as endurance or gravel. Their carbon circle as well as their high profile bring lightness and performance.

These wheels are compatible with tires from 25mm to 45mm and are therefore perfectly suited to Alain's needs. They are here equipped with a pair of Vittoria Corsa control.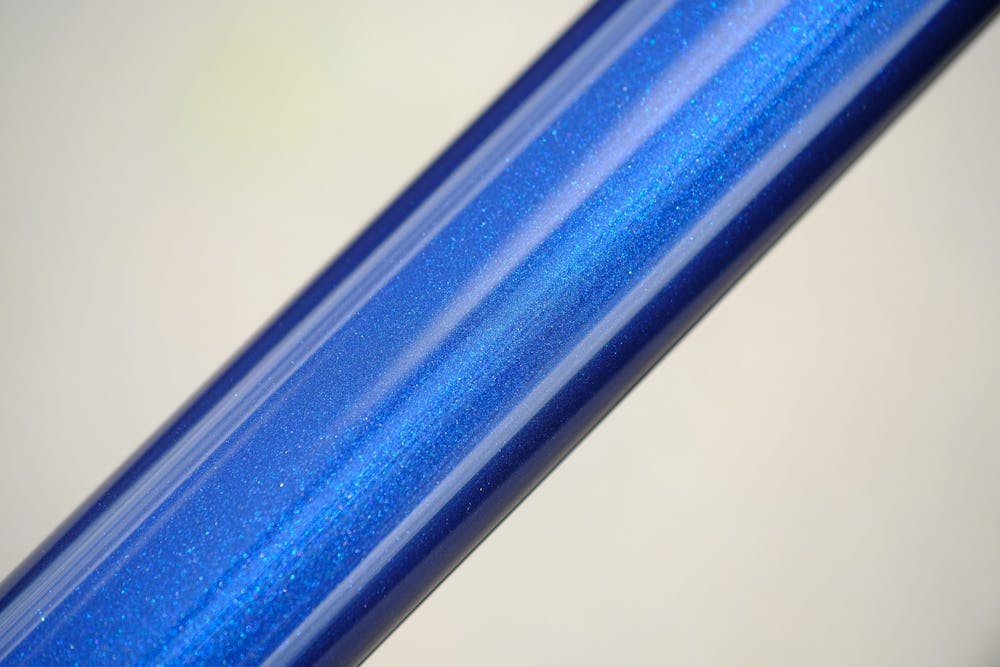 The finish of Alain's Victoire is discreet. Frame and fork have been painted with the same metallic midnight blue which becomes brighter in daylight. The logos were made with a light blue-gray metallic. The whole has been protected with a glossy clear coat polished by hand.

The black components are fitting with the bike line: the whole is discreet but rich in detail.
As soon as I received the bike, I went on vacation with it. The position is immediately natural. The hands are easily positioned. And Julien's advice was clearly good, on the headset height, the handlebar of 46… A real glance!
Alain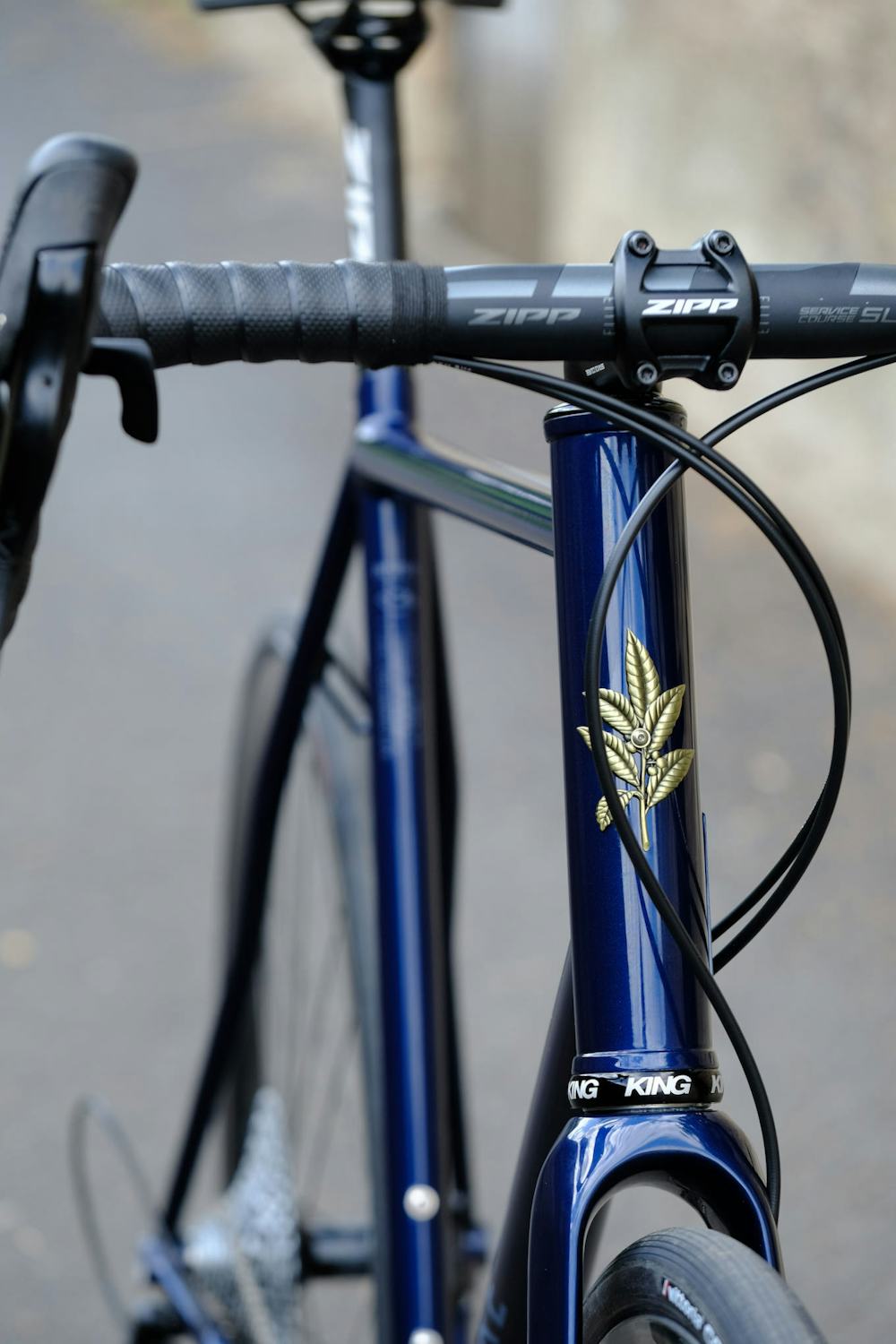 "After a few years spent on an old aluminum bike, I decided to buy myself a more 'serious' one. I first went through several carbon bikes, never finding what I was looking for in terms of position or performance. Beautiful machines but which lacked souls and which did not suit me completely. So I wanted to go for a bike that would be perfect for me, in terms of size and equipment. The idea of ​​a bike made for me, in France, by hand in a workshop, according to my criterias, was obvious. Steel has tempted me for a long time because of its qualities in terms of comfort and performance. I rode a lot of articles and immediately liked the philosophy of Victoire. And then, my daughter's name being Victoire, I found the symbolism even more beautiful."

"When I arrived at the postural study I already had a pretty advanced idea of ​​the project. Speaking with Julien and Tom, I was seduced by the idea of ​​a Campagnolo 13-speed single chainring and the possibility of switching it for a smaller one for the mountainous courses. And frankly; I do not regret. Overall, the postural study was a great experience. We talk about cycling, we let Julien do it, we visit the workshop. A true and nice moment, almost timeless."
I also wanted a responsible and honest machine. Responsible because it was not made at the other side of the world. And honest because corresponding to my physical needs : without cheating, without superficial mechanisms.
Alain