Laurent is a graphic designer and publisher of books on the theme of cycling. Close to the french framebuilders, he already owns a Pechtregon bicycle. For his new book about bicycle cafes, he wanted a fast, simple, and comfortable Victoire road bike to go from one cafe to another.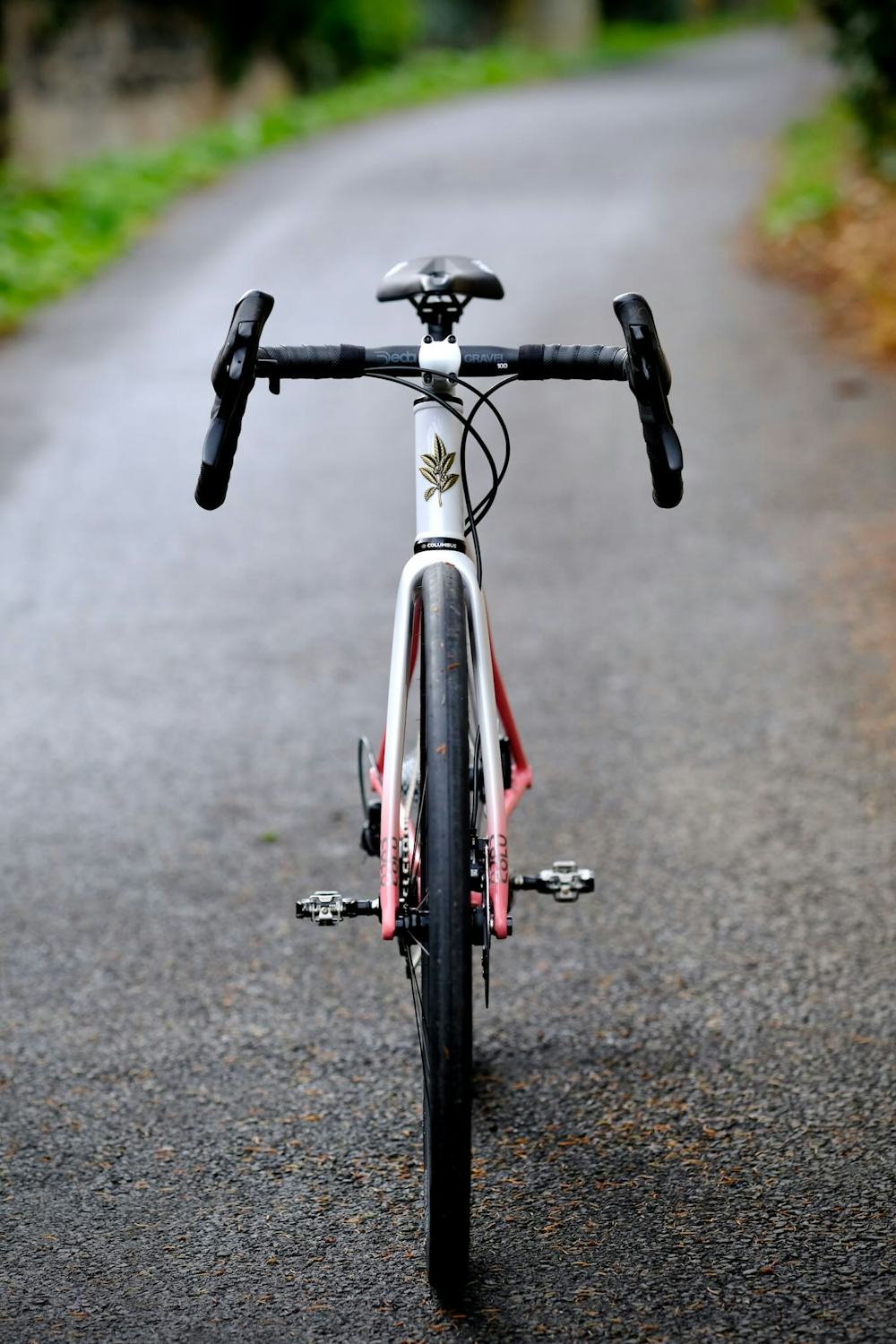 A range of modified motorcycles called "cafe-racers" was invented in the 1960's for racing from one pub to another. Laurent, who doesn't drink (too much) beer, is passionate about coffee. We have adapted this english concept to a modern road bicycle to create his "Victoire cafe-racer".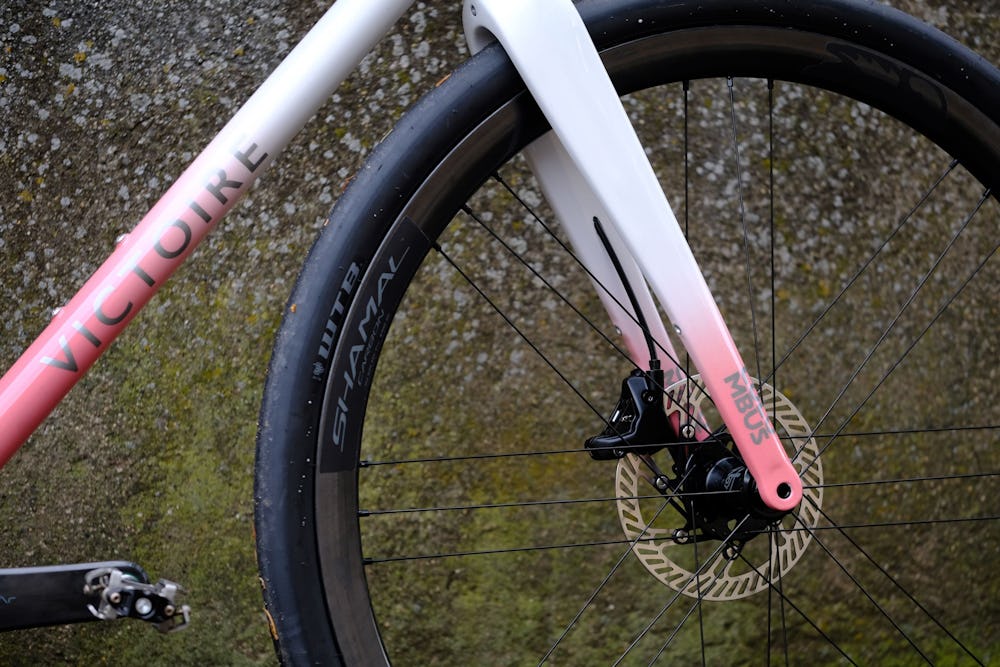 Laurent wanted is bike to be very sporty without compromise on comfort. The confort is provided by 36mm slick tires that absorb road irregularities without sacrificing performance. This increase in comfort is made possible by an evolution in modern road bikes: disc brakes has allowed for clearance around the tire and the installation of larger sections.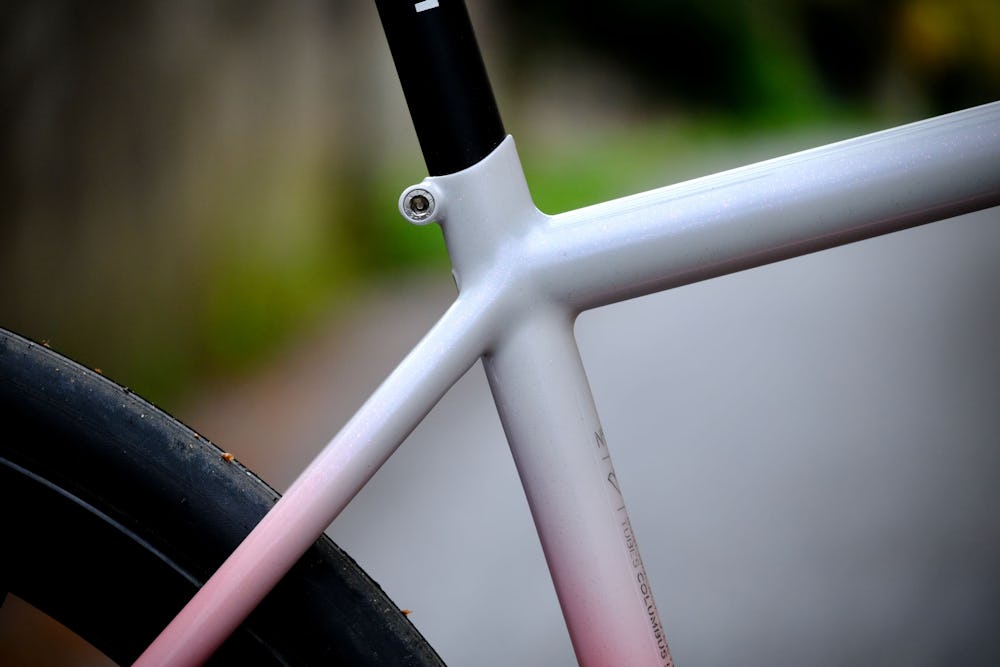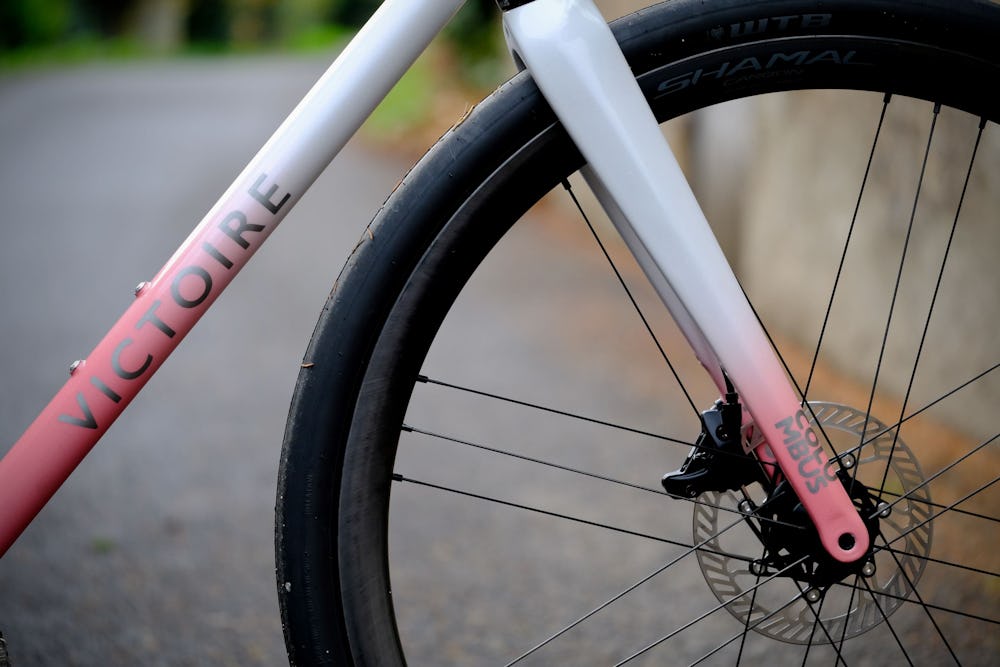 The frame, designed for a very sporty use, is made with Columbus Life tubes. The chainstays and seatstays are double-bent to accommodate 36mm tires. The flat-mount standard is used for the installation of disc brakes.
The seat stay bridge, which is the area between the rear dropouts above the tire, is the framebuilder's area of expression. Laurent gave Gregoire all creative liberty to design his frame.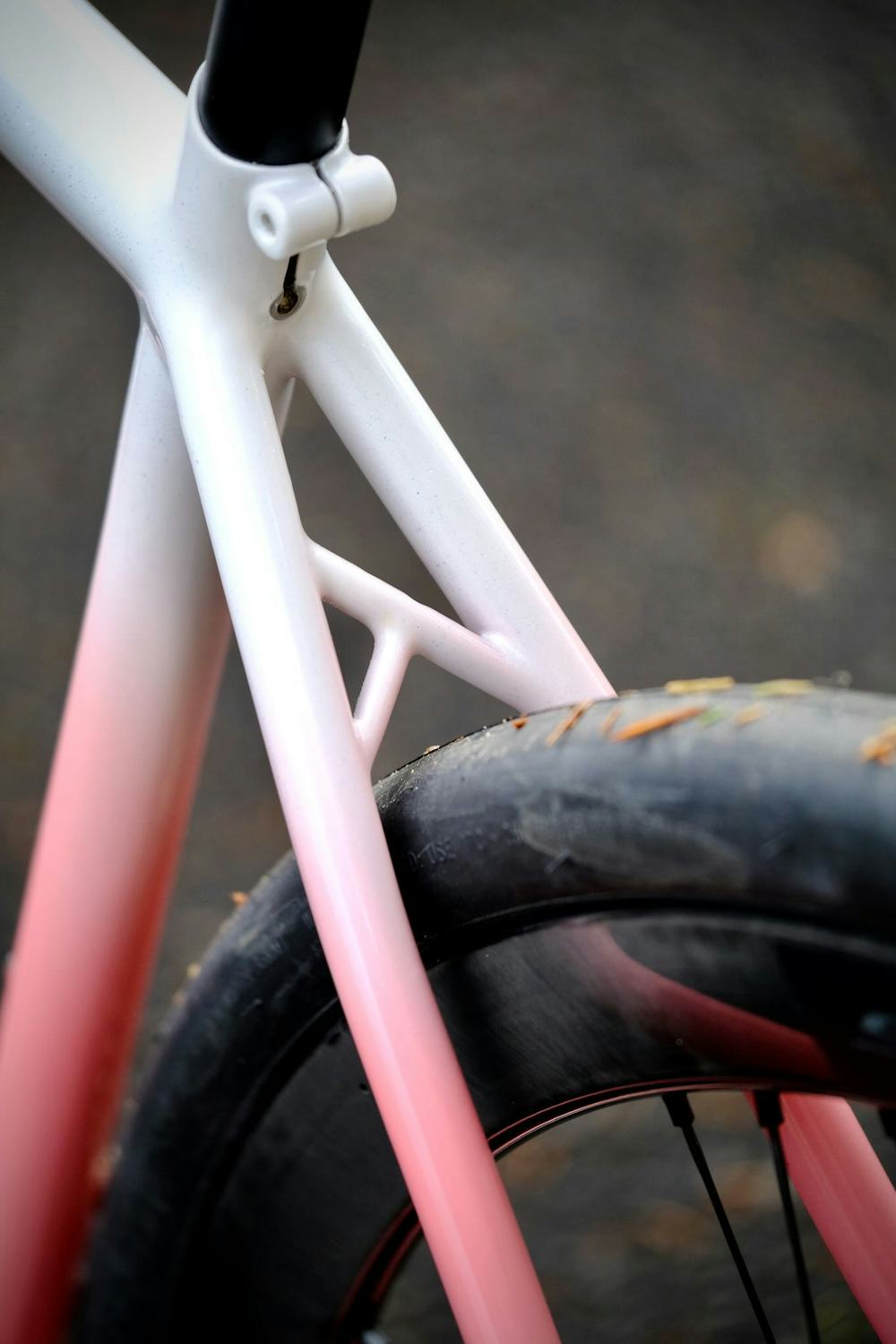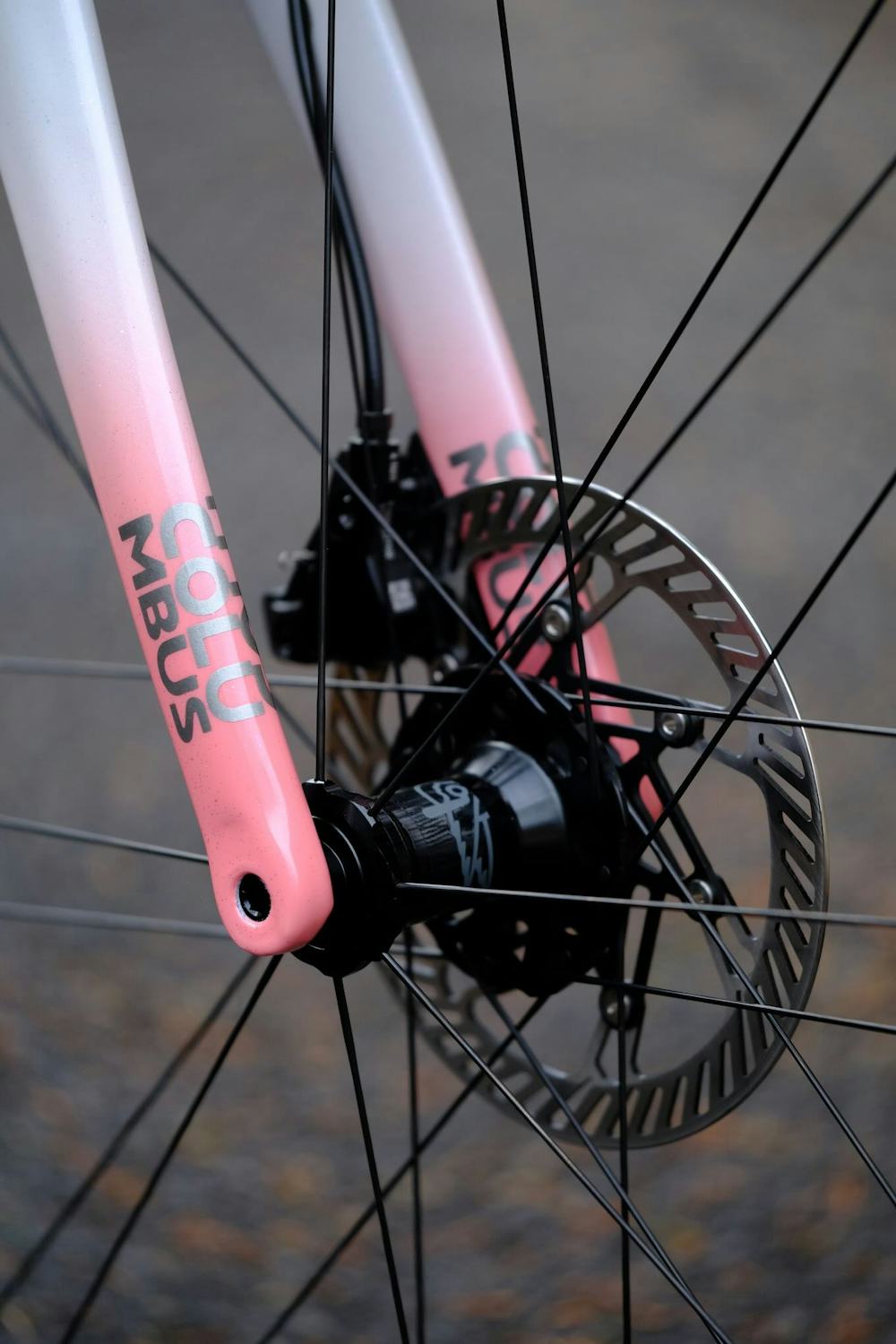 The Columbus Futura Gravel fork also meets Laurent's requests for performance and comfort: lightweight, compatible with disc brakes, it allows for the use of tires up to 40mm.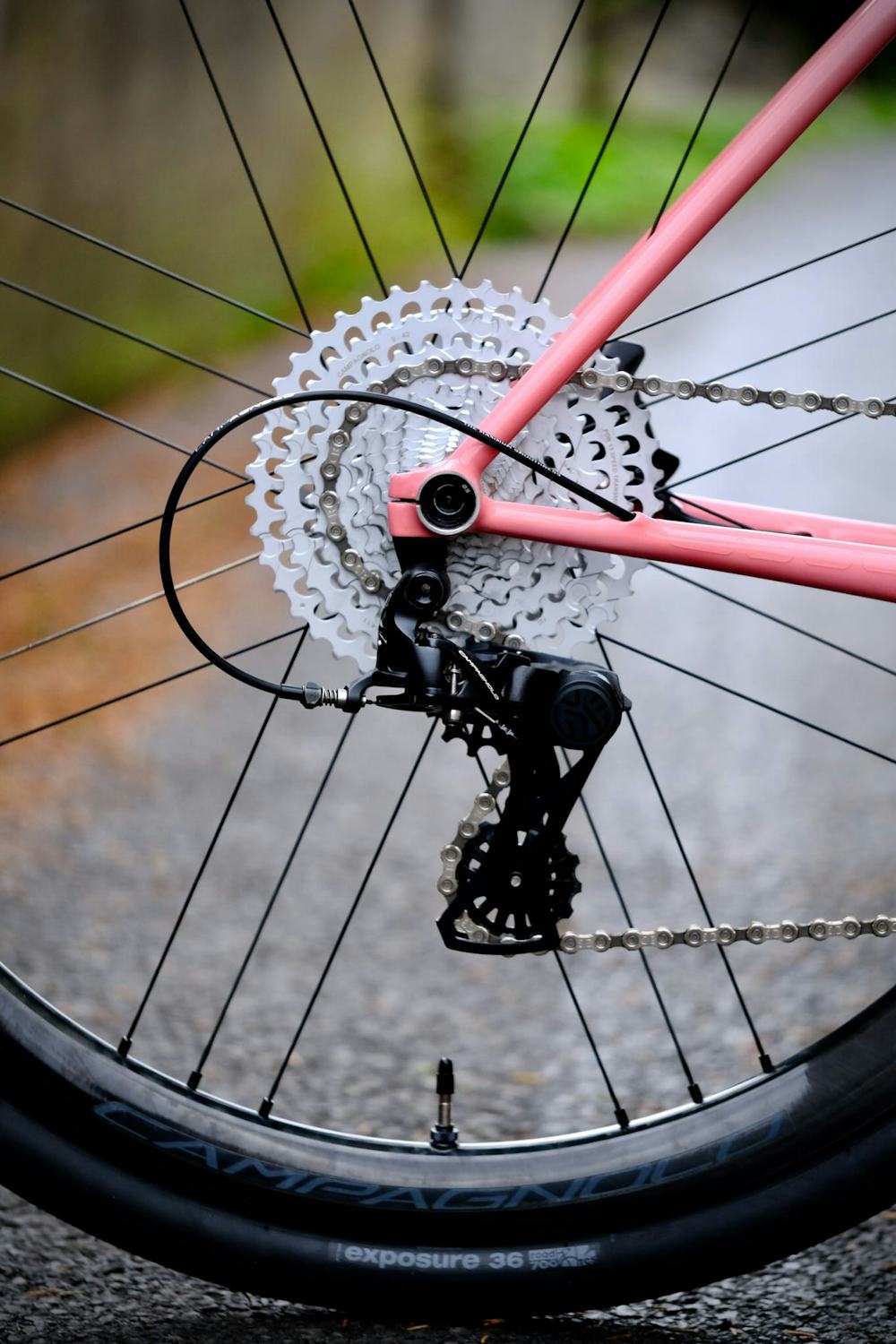 The Campagnolo Ekar groupset is a great configuration for this type of bike: easy to use with its single chainring, it offers a well-spaced cassette with 13 speeds for road use. Its aesthetics are stripped down and reminiscent of the cafe-racer motorcycles from the mid-twentieth century.
The chosen wheels are from the brand Campagnolo, specifically the Shamal Carbon model. These modern carbon wheels offer excellent performance at an affordable price. Their differentiated front/rear profile makes them compatible with large tires. They are also manufactured in Europe, which was an important asset for both Laurent and Victoire.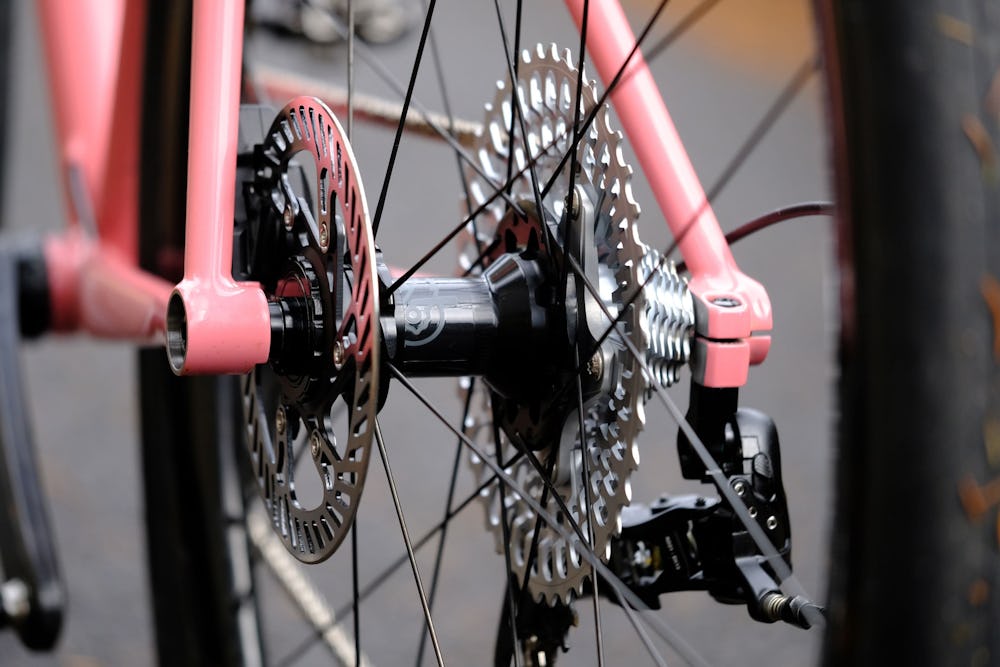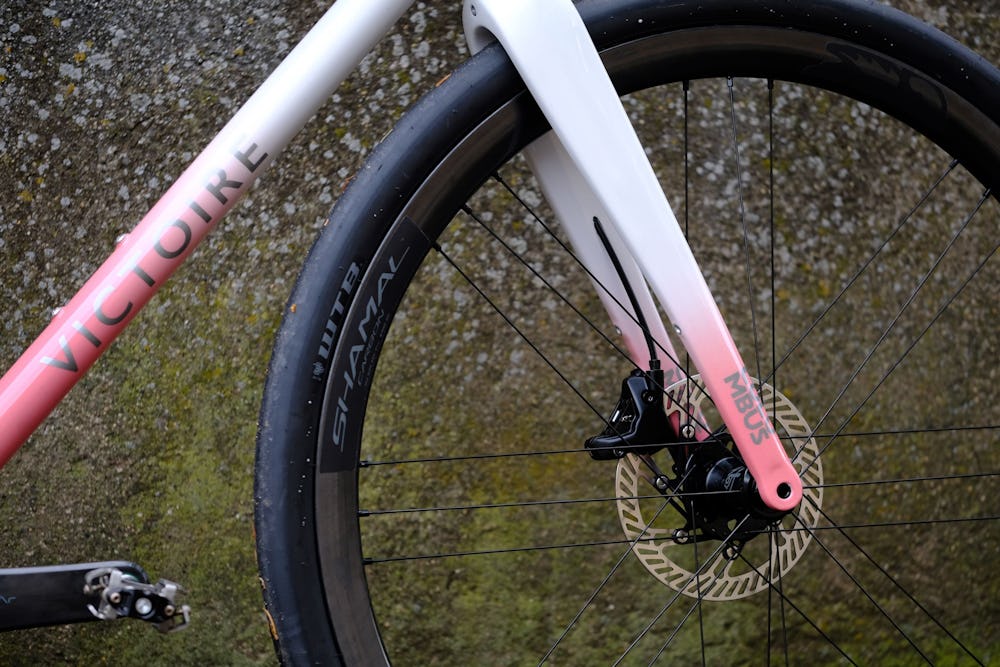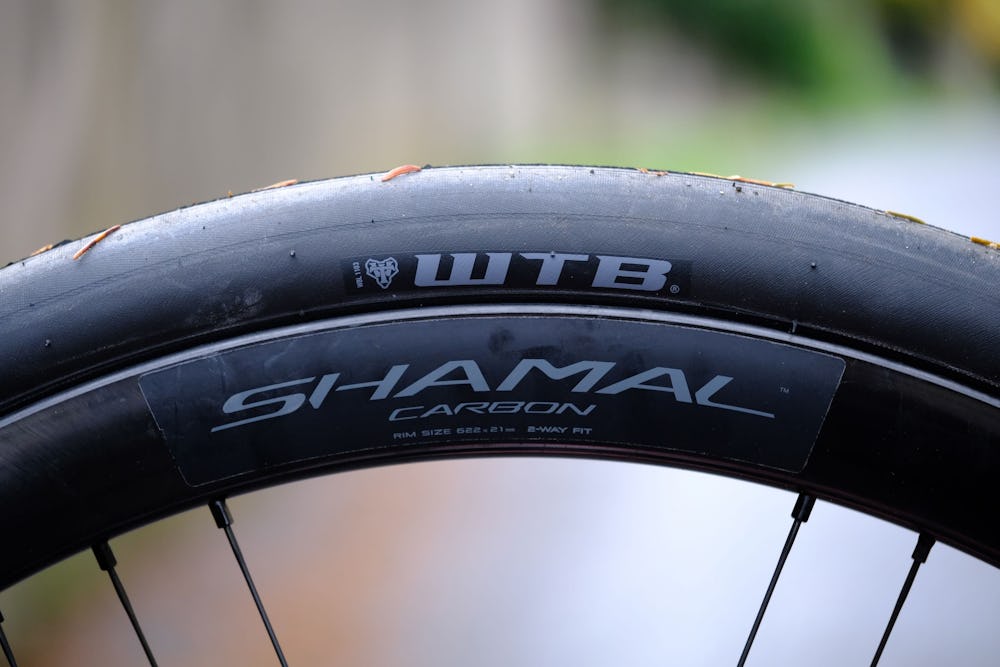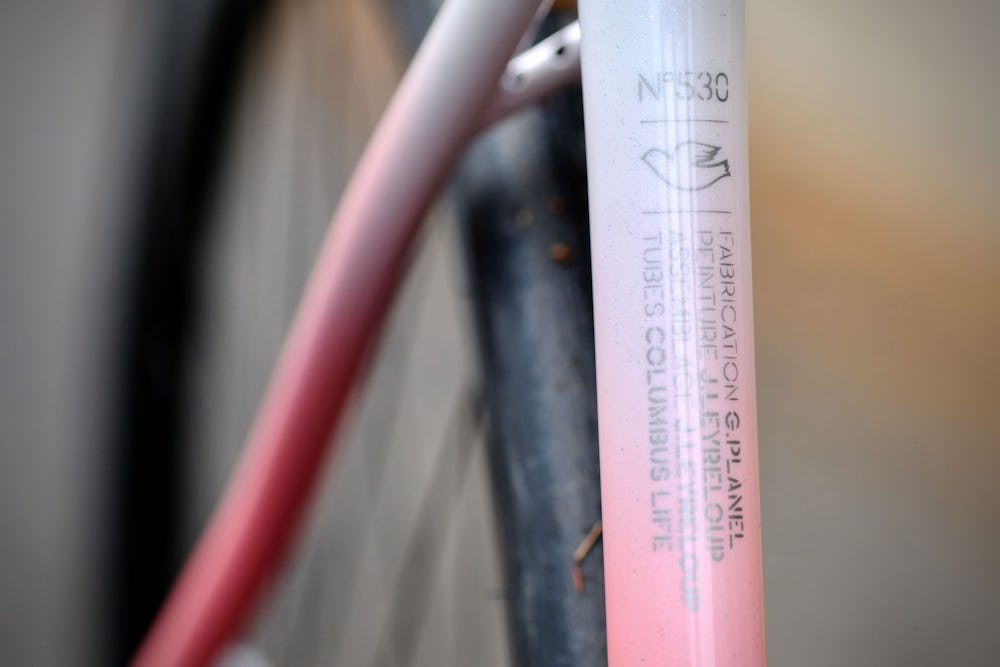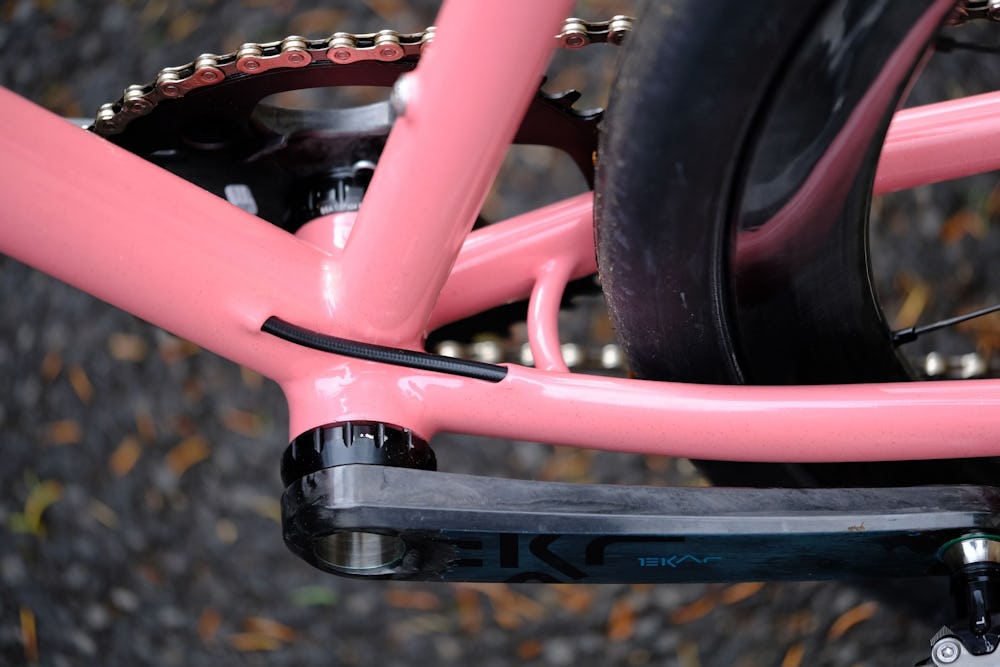 The Victoire n°530 is painted in a gradient that ranges from pearly white to pink. It has very fine holographic flakes that change color depending on the light. After an intermediate coat of varnish was applied, metallic grey logos were added. The bike was then given a final clear coat before being polished and buffed.
What I can say is that my Victoire made a strong impression every time I showed him during a photography shooting. His painting immediately catches the eye. The finishing details of the frame consistently arouse curiosity, even among people who don't know Victoire.
Laurent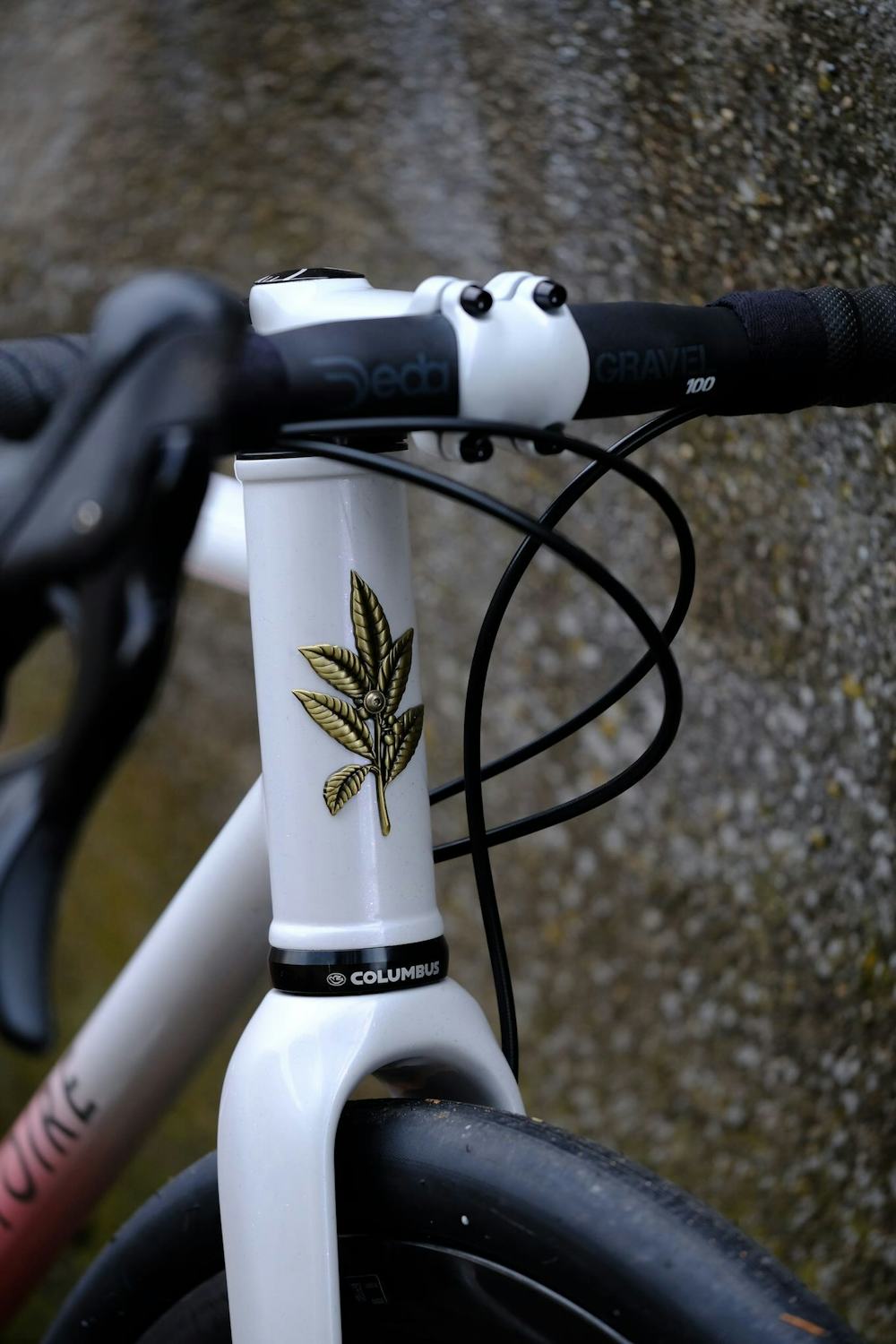 "The choice to equip a road bike with large section (36) road tires still stands out in the highly/overly coded road cycling community. And yet, I believe it is truly the winning choice. It brings undeniable comfort without sacrificing performance."
It's a real bomb: responsive, stable. It's the kind of bike that really makes you want to push it! I like to say that it's a bike that goes fast. Because clearly, you really have a sensation of speed with it.
Laurent