Bertrand's 10th anniversary
Bertrand is one of the few vessel operators in France. He is native of the region Auvergne (France) and he used to ride the same roads as Victoire team. Bertrand works with the captain of the most impressive boats of the world. He executes close quarters handling in and out of ports. He wanted his bicycle to be the opposite of these giant boats - thin, light and also comfortable, in the spirit of classic sports cars that he loves. We made him the Victoire n°520, and all of its steel tubes has been manufactured in a limited edition for the 10th anniversary of the Columbus brand.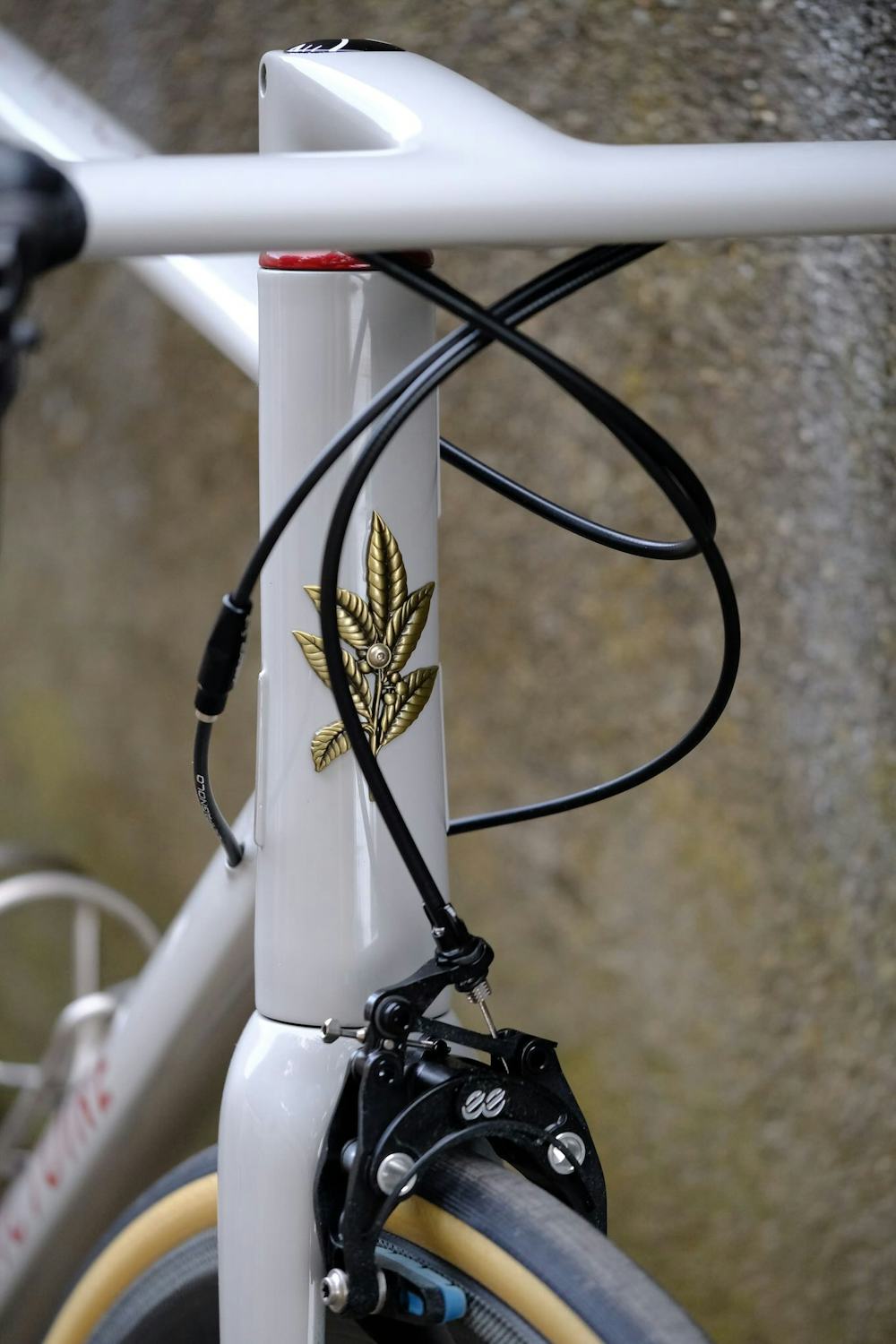 Bertrand's Victoire is the most sophisticated version of a rim-brake road bicycle we have made. It combines performance of materials and a sleek design.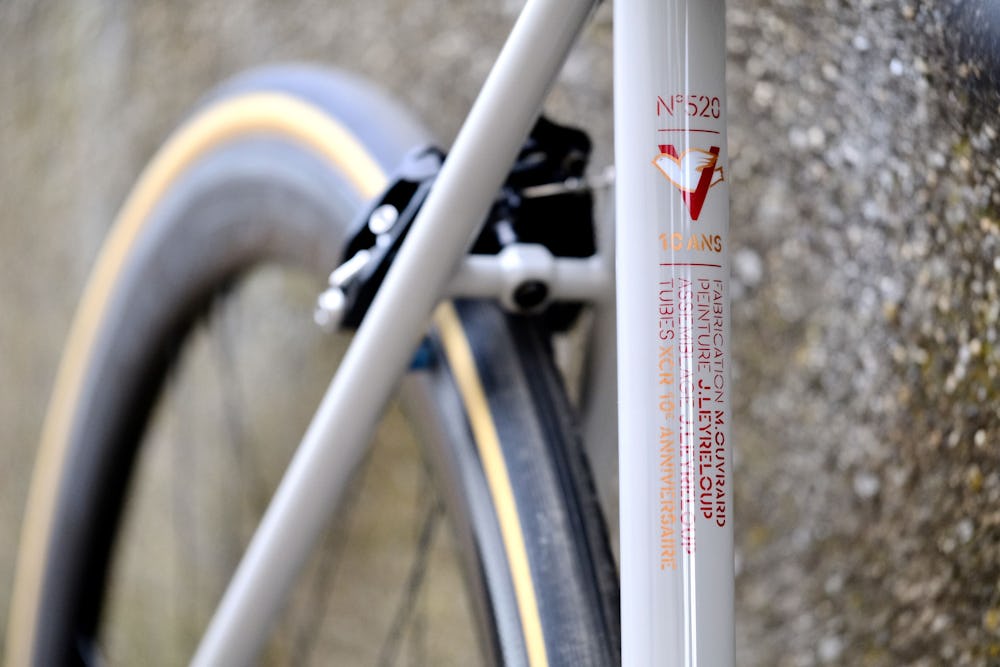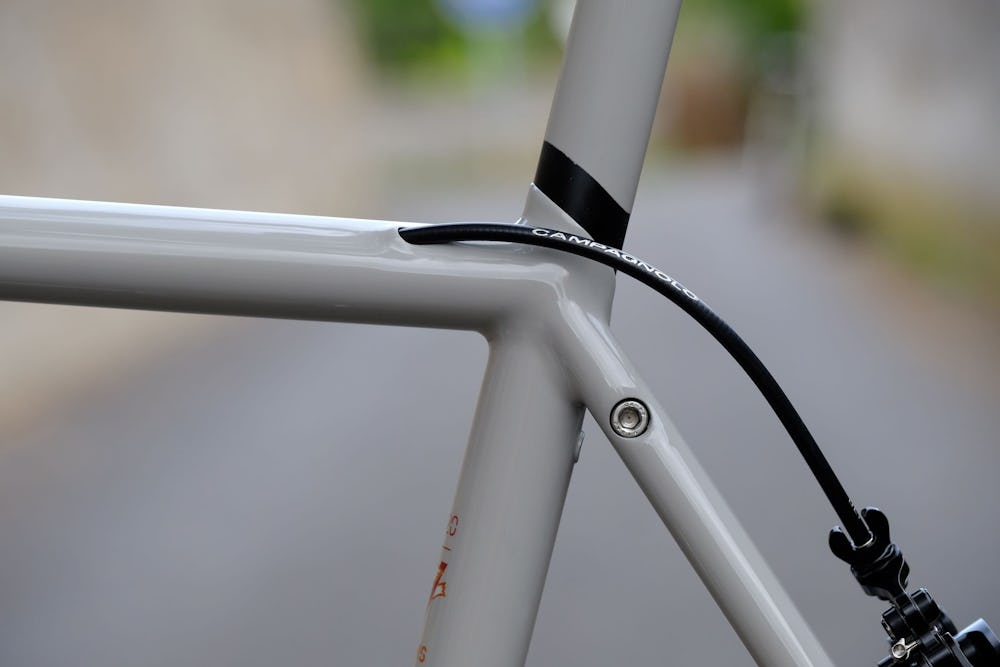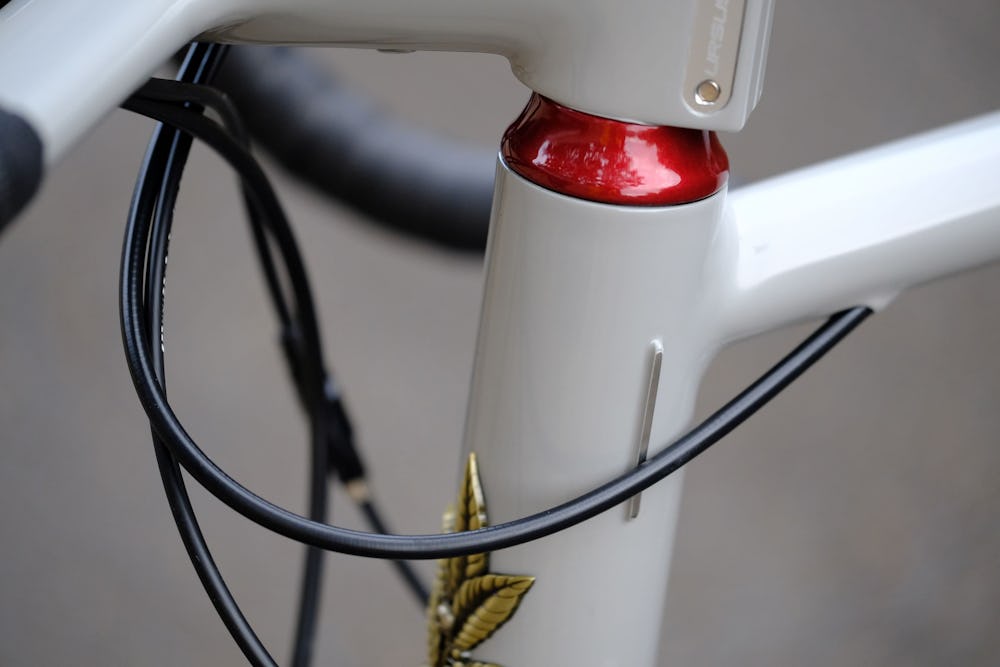 This bicycle frame was built with an exclusive tubes series manufactured by Columbus for Victoire ten-year anniversary. It is a series made with XCr stainless steel, developed for very sporty road bicycles.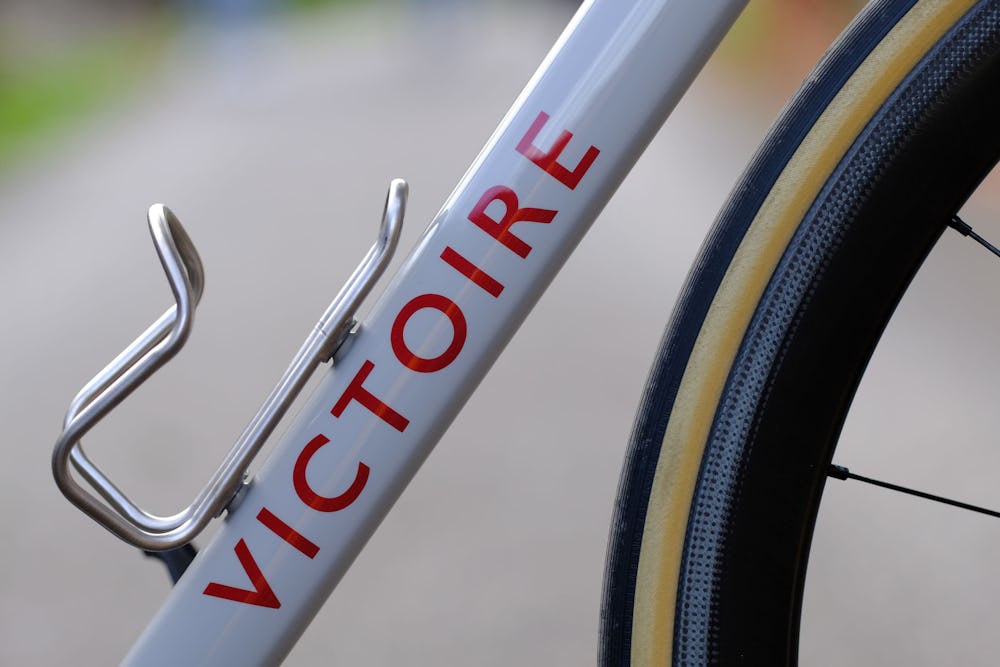 This serie is composed of a hydroformed oversized down-tube. This tube provides excellent acceleration thanks to its great stiffness, and it is the central element of this bicycle. Starting with an initial diameter of 42mm, it is then shaped using different machines to end up with a drop-shaped profile.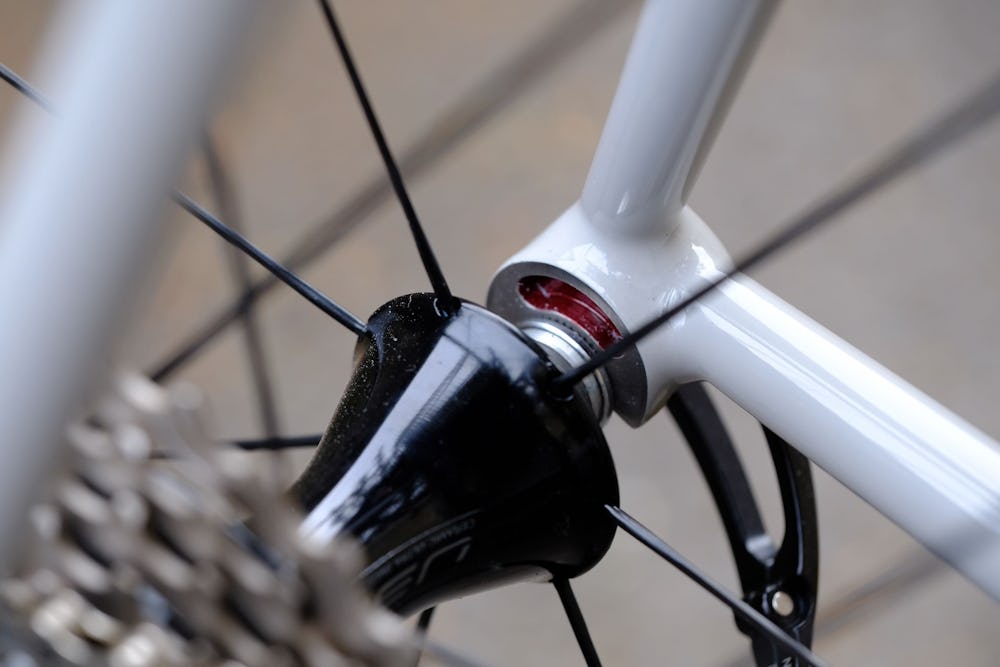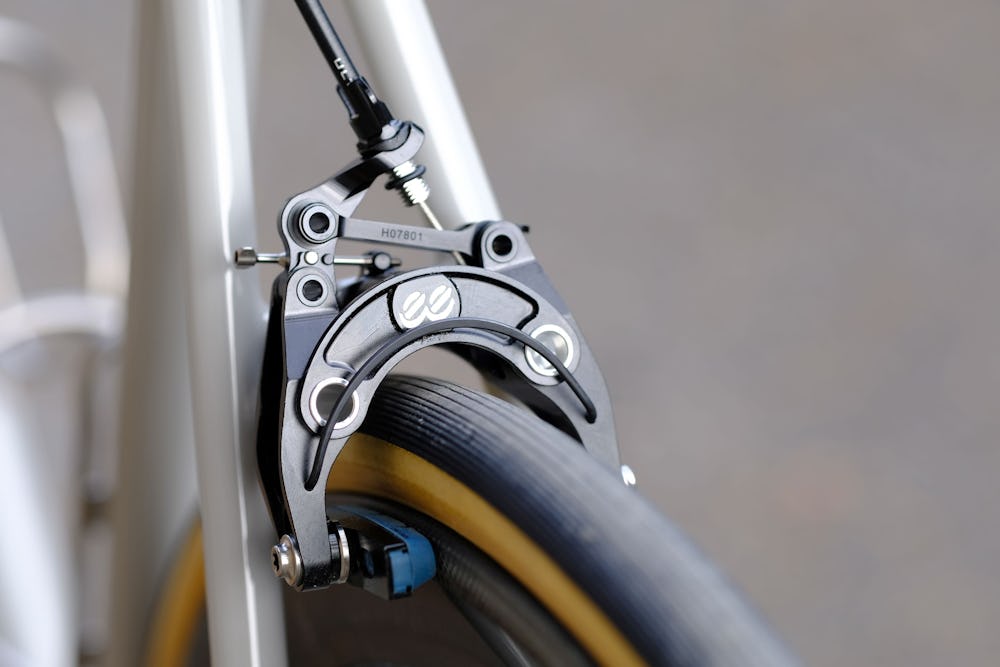 Columbus tubes series can be associated with either disc brakes or rim brakes. For Bertrand's Victoire, we chose timeless rim brakes. Their lightness and discretion of this configuration contribute to the sleek aesthetics of the bicycle.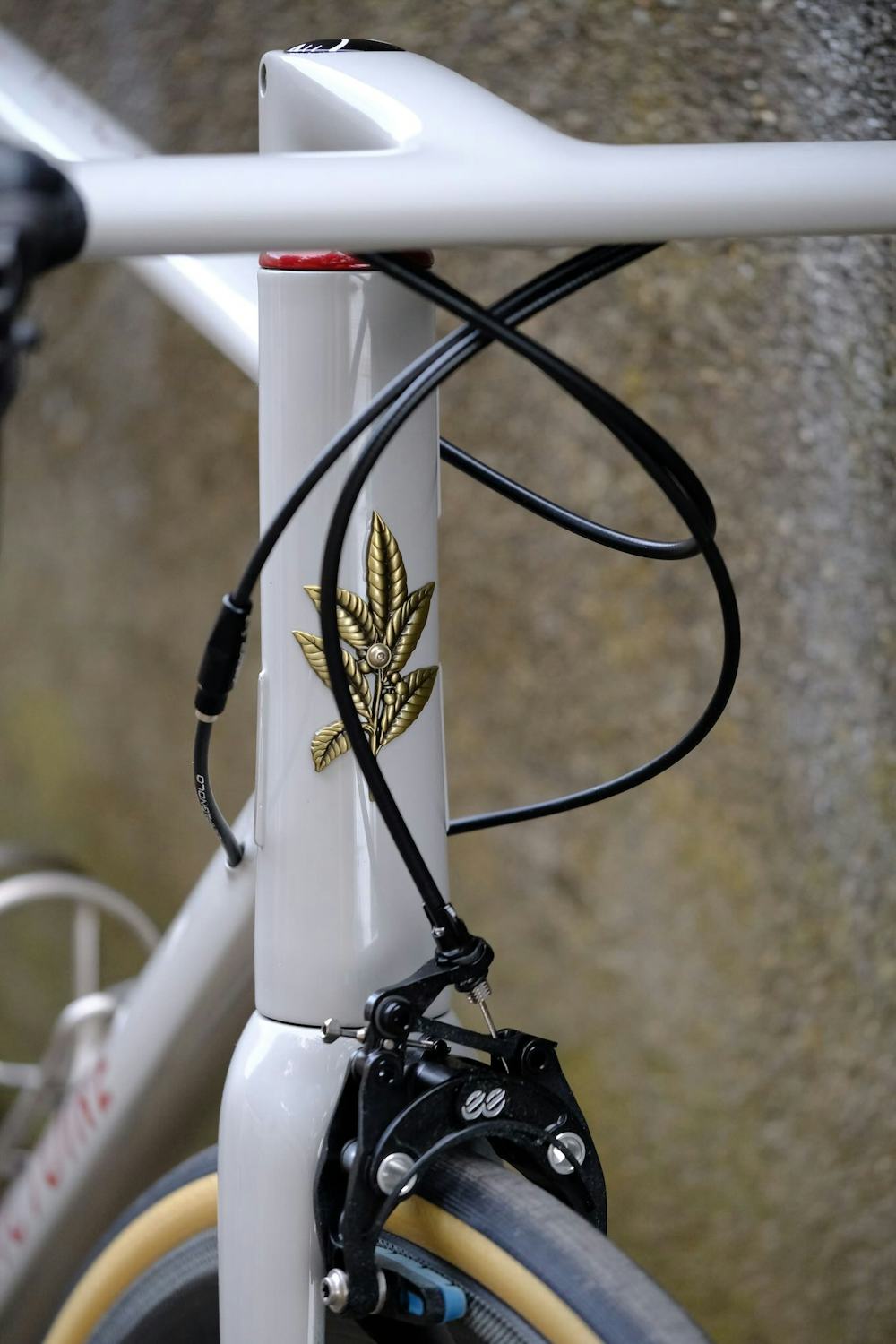 To fit with this desire of clean lines, the stem and handlebar are made as one whole piece by Ursus brand. They are combined with a tapered headset and a Columbus carbon fork.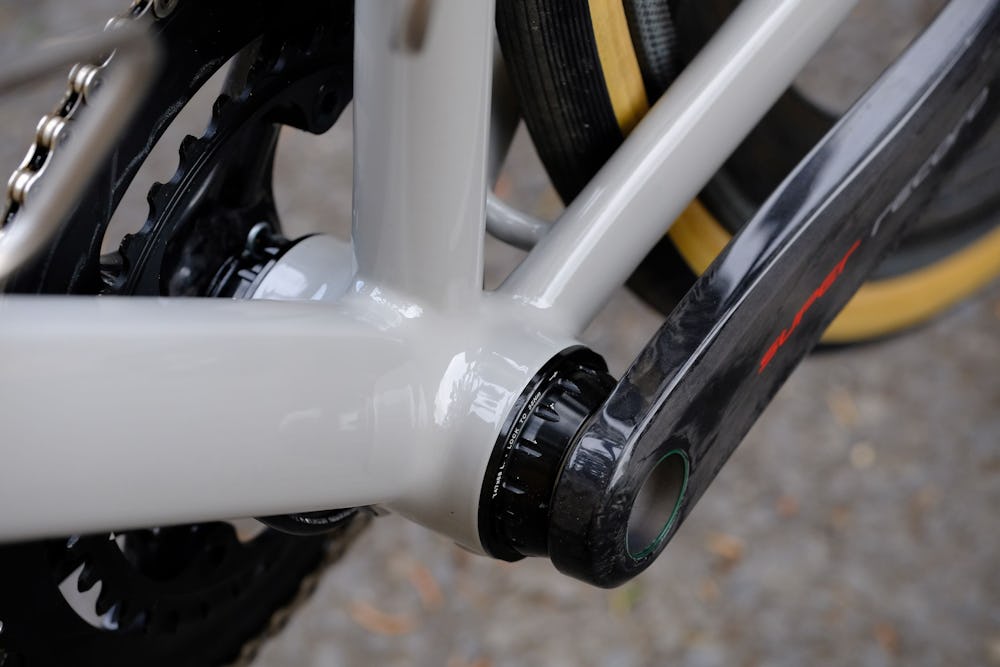 Bertrand chose the T47 bottom bracket, a standard now offered by Campagnolo brand. It allows to obtain a bottom bracket with a diameter that is proportional to the down-tube. It reduces the movement of the bracket and provides more responsiveness.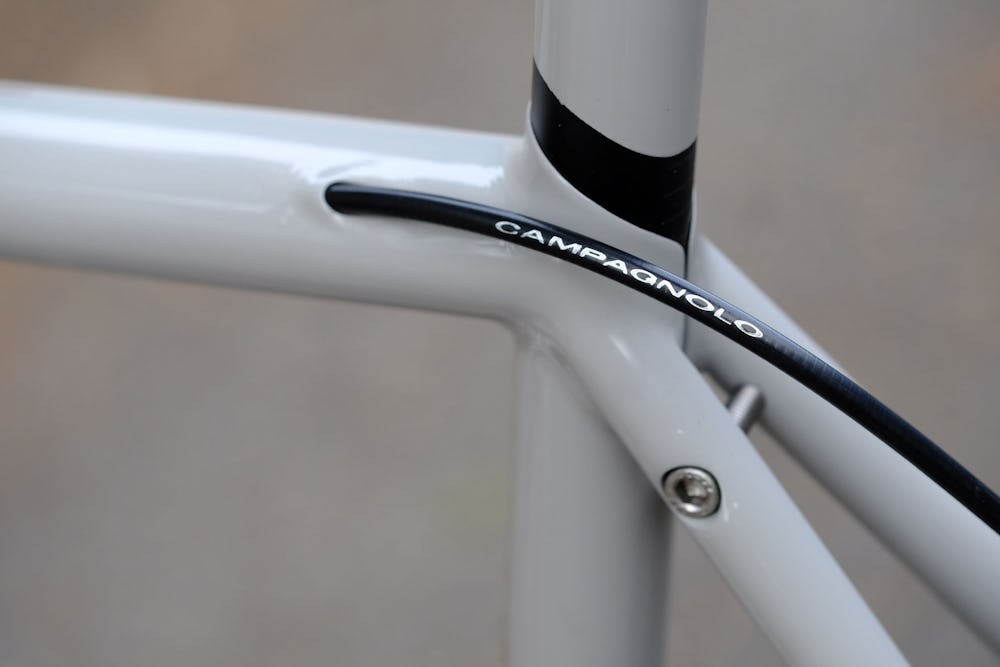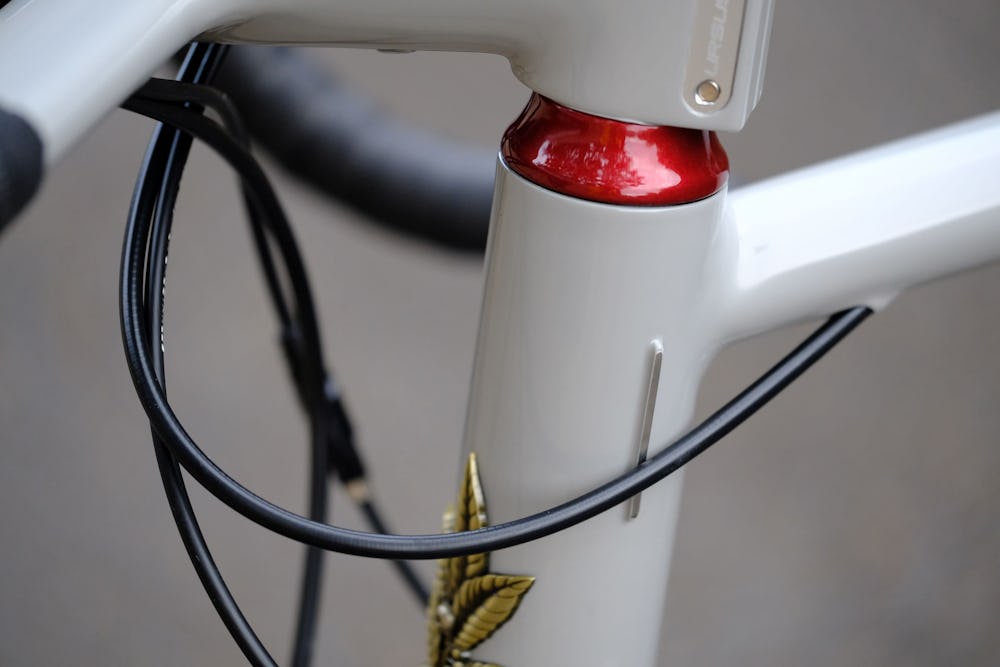 A seat collar integrated in the seat stays, an internal cable routing, and a stainless steel plate complete the frame's array.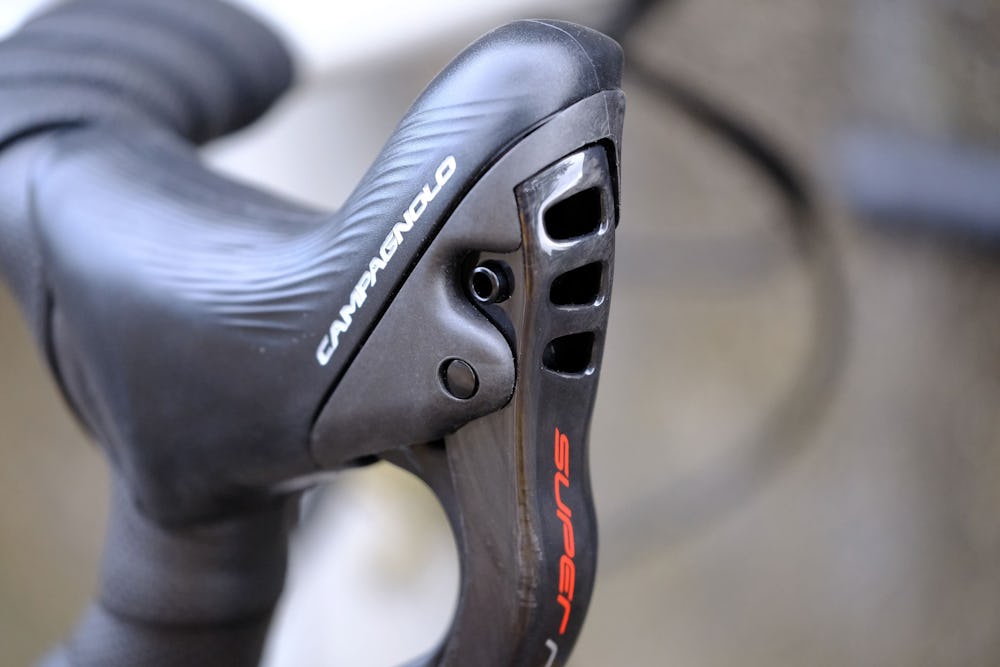 Campagnolo is a must-have brand when it comes to rim brakes. It's the latest brand able to easily supply high-end groups with rim brakes and mechanically cable-operated derailleurs. The italian company is one of Victoire's preferred partners. For this sporty bicycle project, we immediately picked the Super Record. The lightness of this large cassette offers a perfect combination to meet Bertrand's wishes.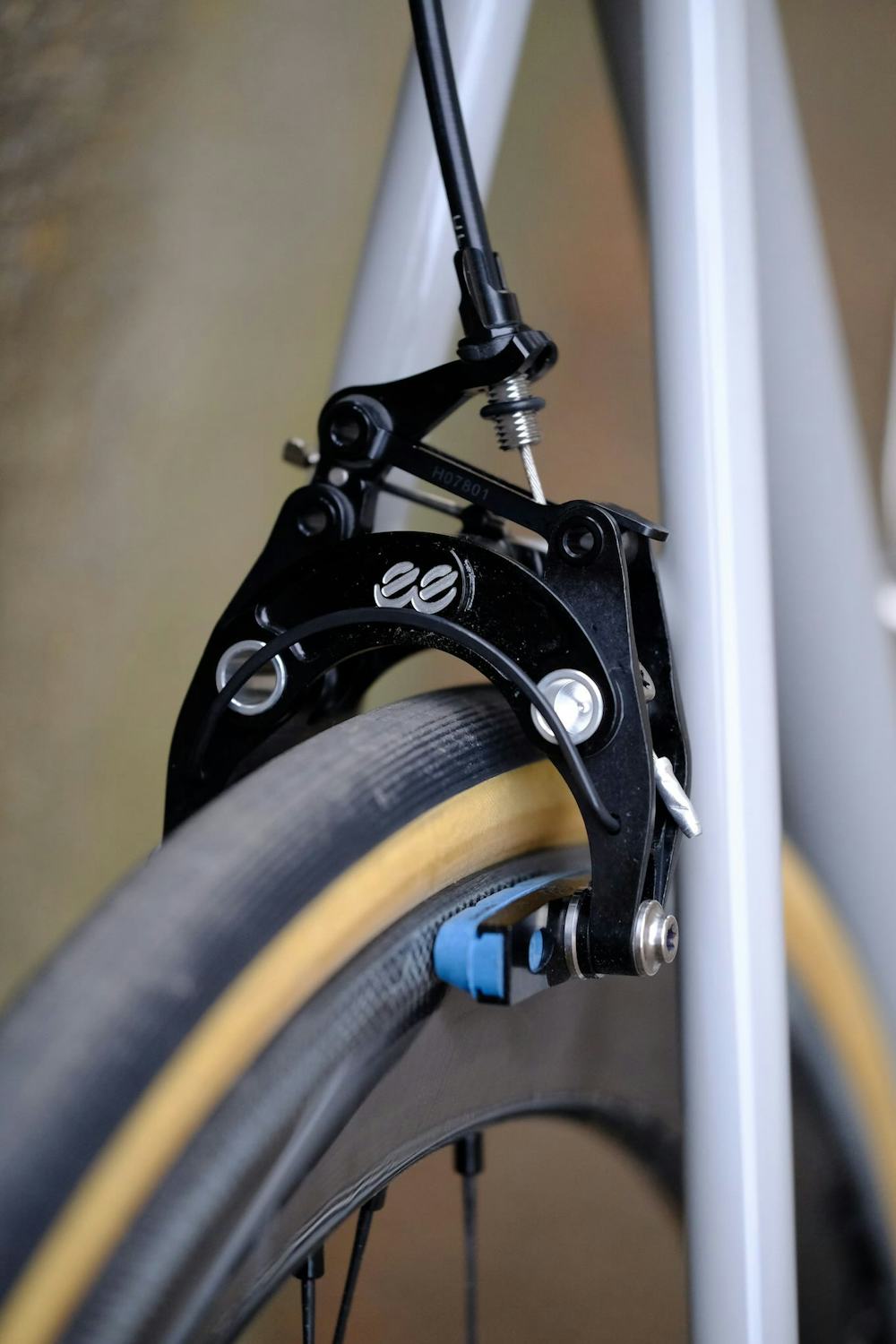 The braking system is completed with Cane Creek EE-BRakes brakes. This is the exotic touch of this bicycle. These brakes, made in USA, offer a great balance of lightness and braking power.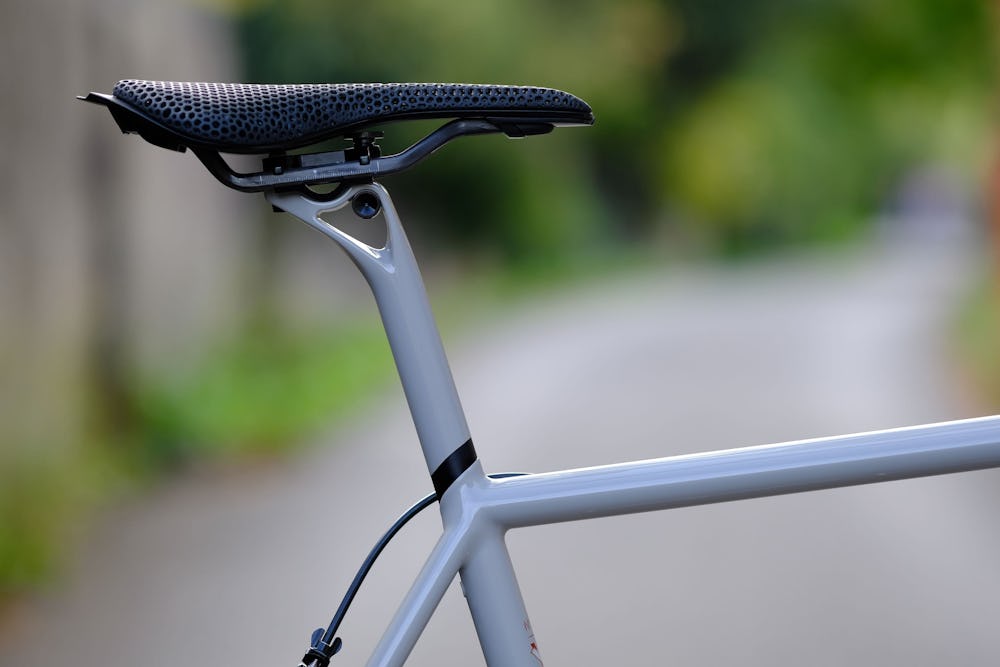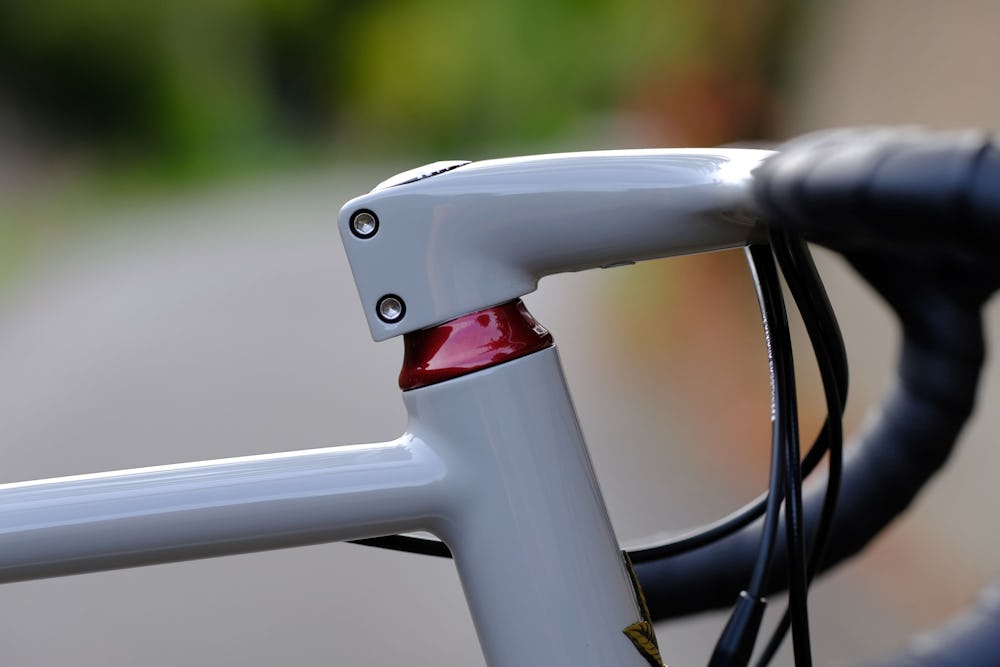 The seatpost and "carbon stem/handlebar" combination set were found at Ursus, a neighbor of Campagnolo. For better visual consistency, they are painted in the same gray colour as the frame. The lower ring of Columbus headset is cover with the red Columbus logos.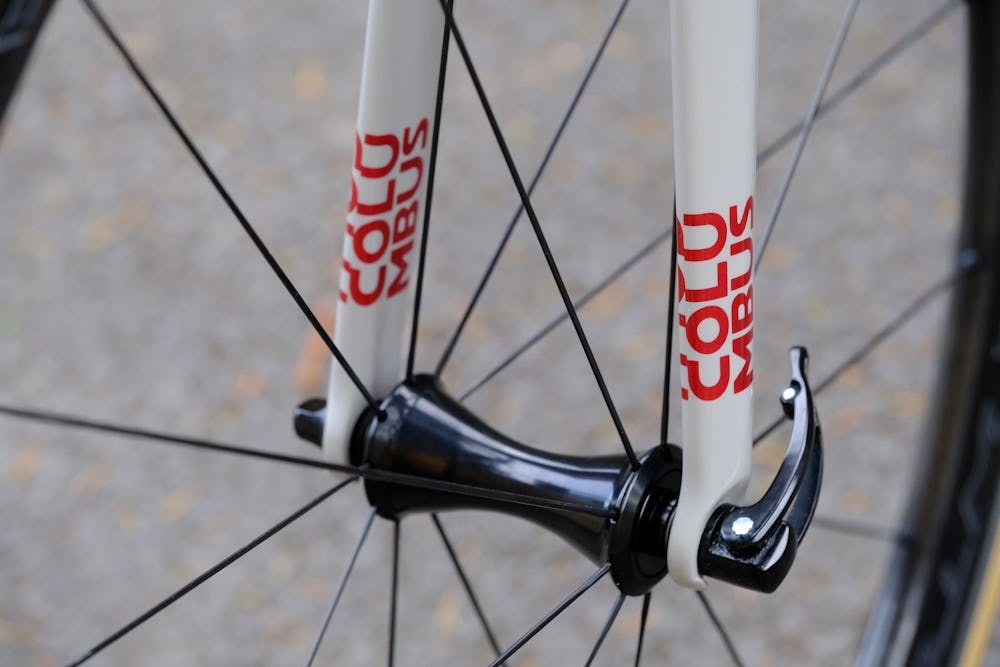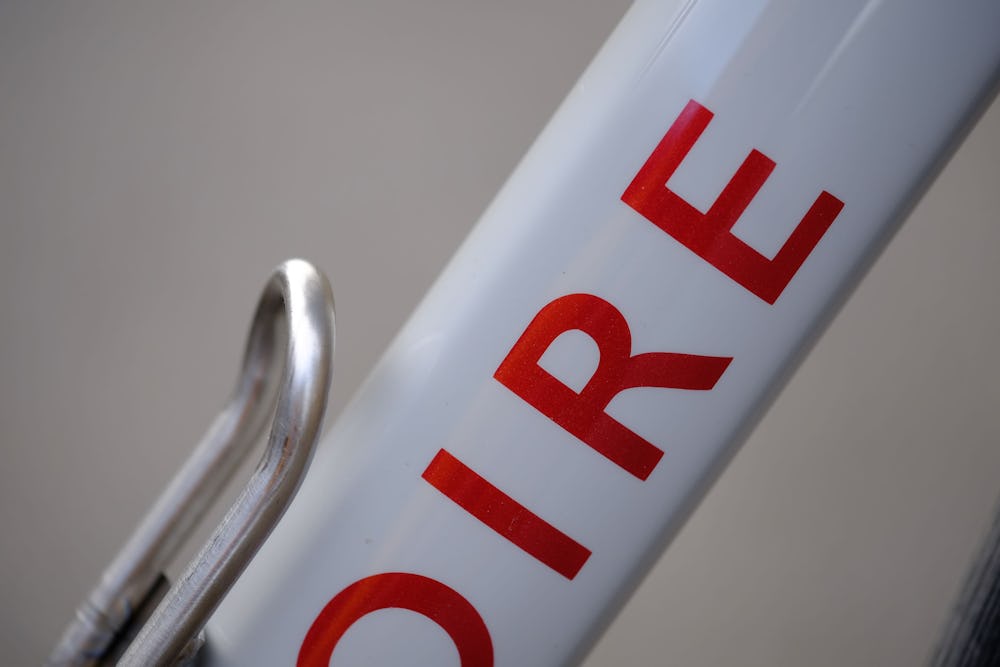 The paint finish is done with discretion : the chalk gray used as a base is enhanced with red logos. A line representing the profile of the "Chaine des Puys" was create to remind Bertrand of his native region - and also Victoire's. This line is made in metallic red with red glitter referring to the lava that forged these mountains. In the sunlight the glitter will draw the attention to this discreet detail.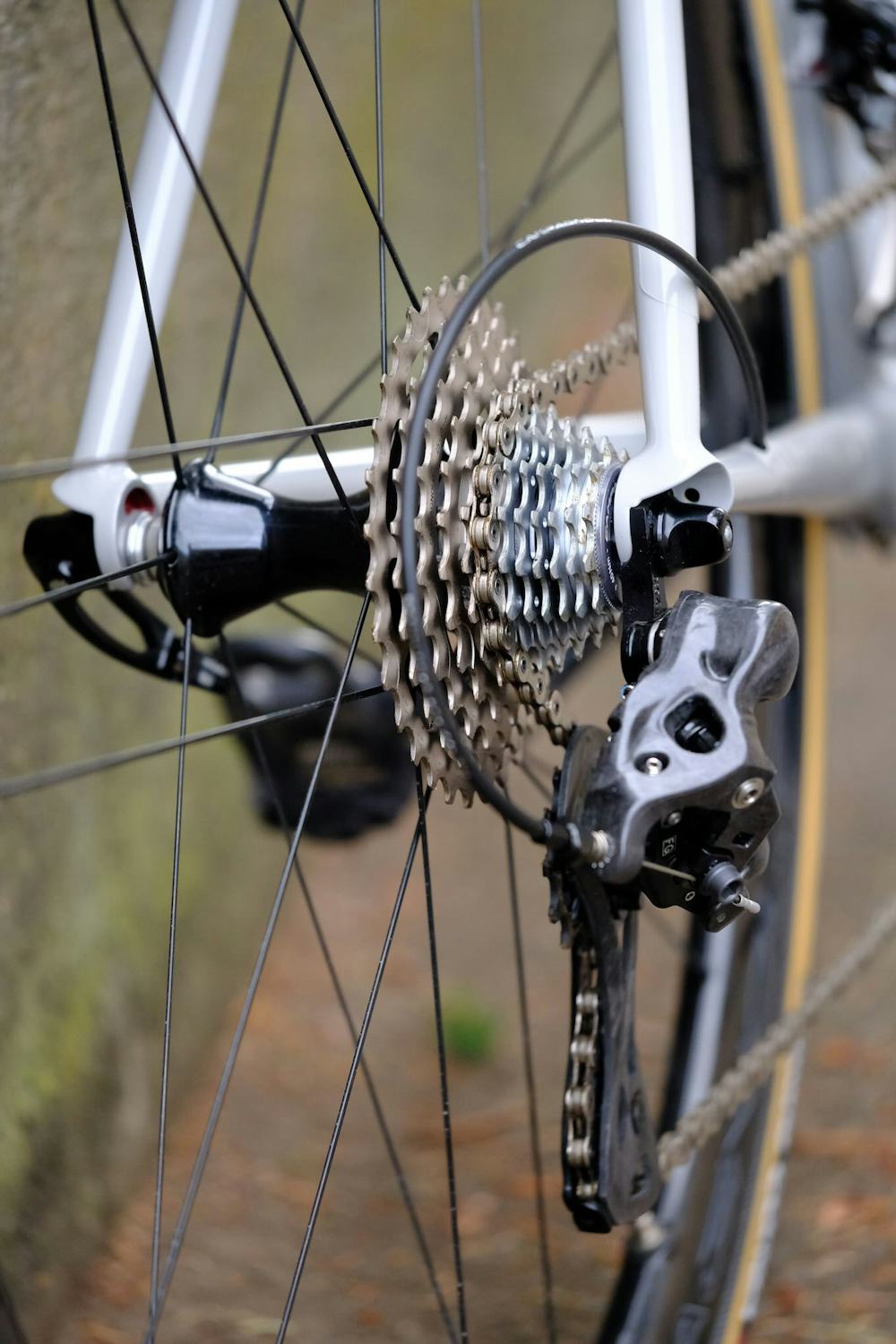 Bertrand has chosen the Bora WTO wheels, manufactured by Campagnolo brand. The aerodynamic profile of these wheels increases the sporty abilities of this bicycle. In 2023, this is one of the latest options if you want a pair of carbon wheels for rim braking.
What impressed me the most at the beginning was the efficiency, equivalent to my old carbon bike. Then, after 60 km, I discovered an incredible comfort.
Bertrand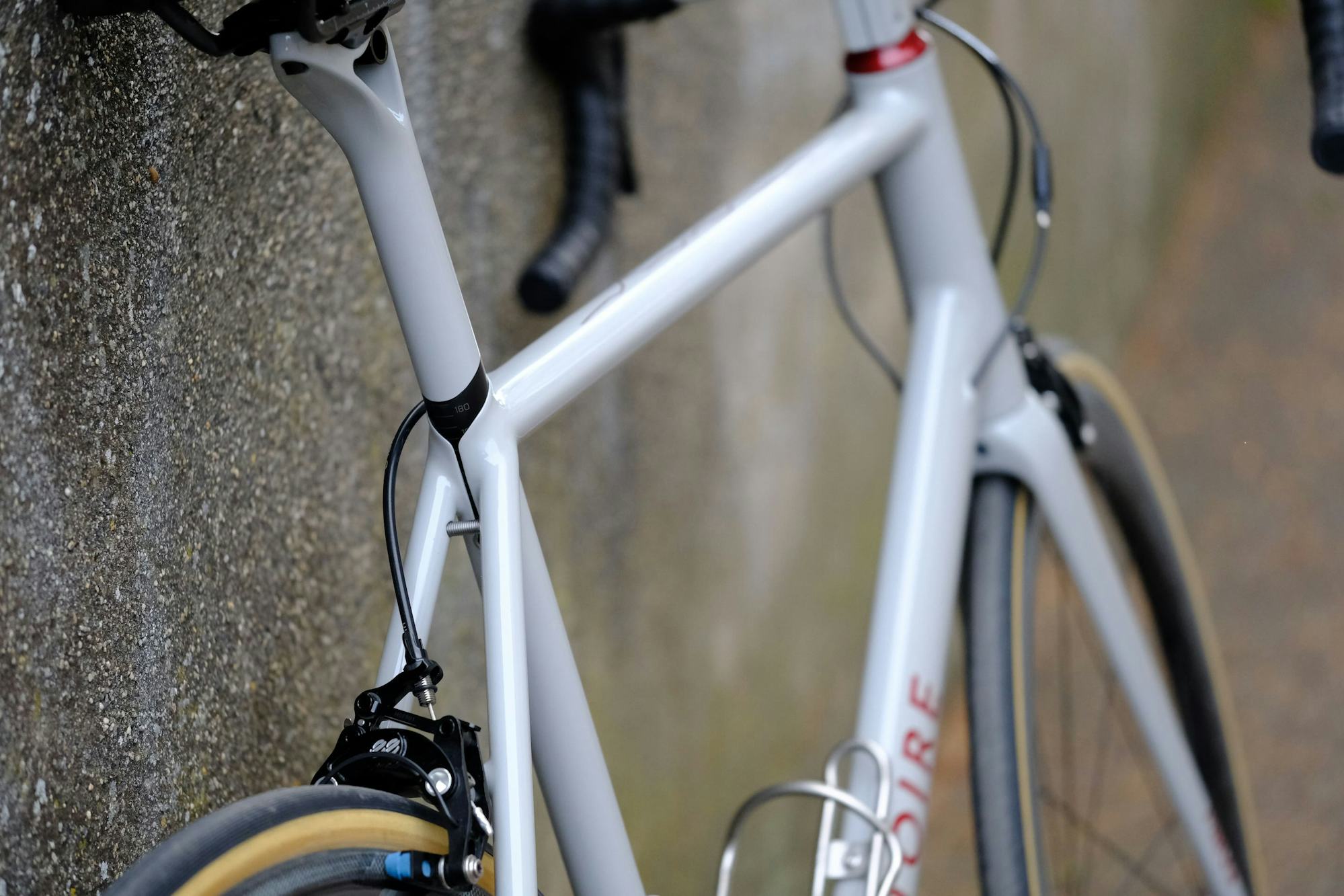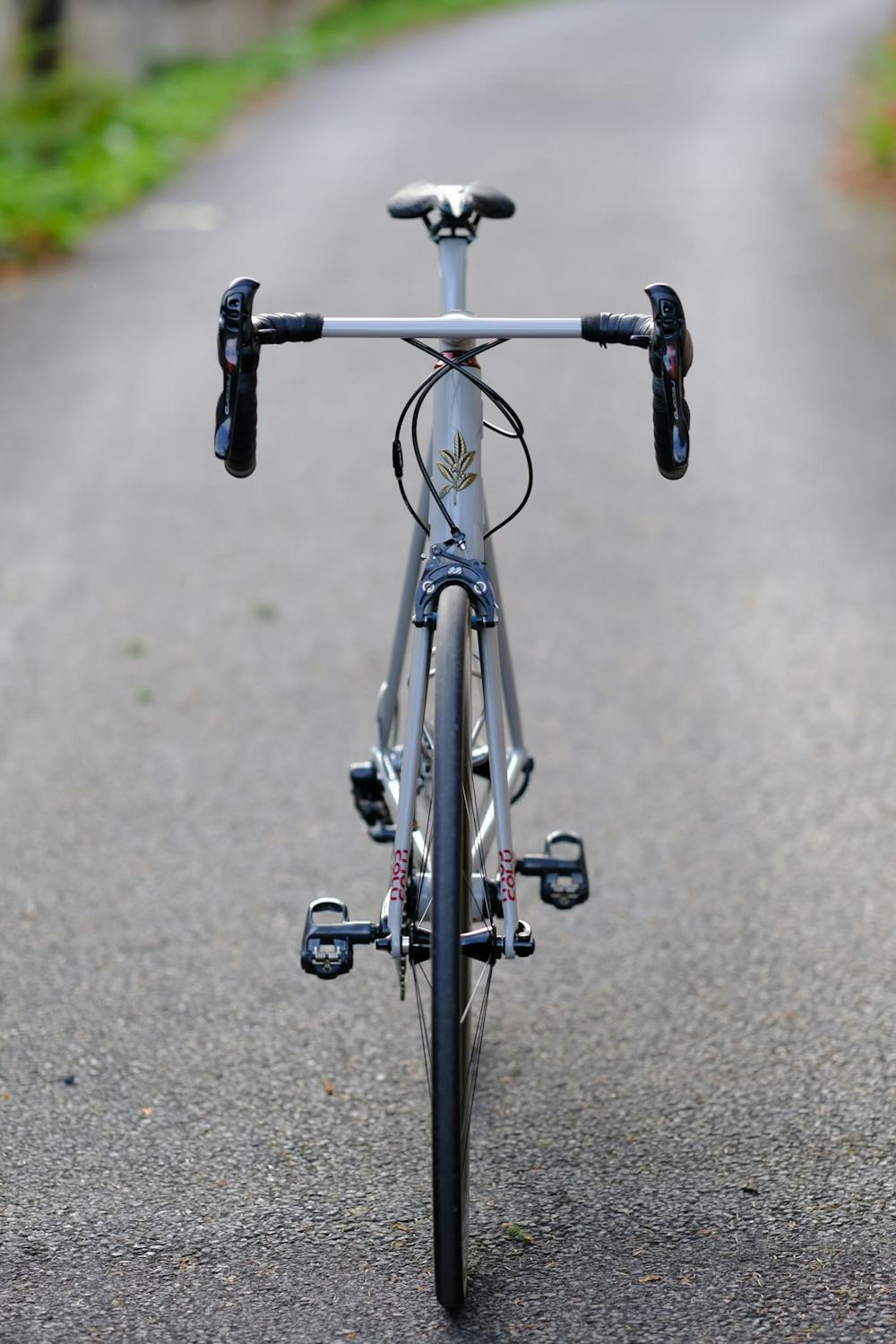 I discovered Victoire because I'm a "Gibaldipontin", a resident of a small french village located on the other side of the "Chaine des Puys" mountains next to Victoire's workshop.
I was looking for a performant, comfortable, and unique bike, designed from A to Z.
I need a comfortable bike because after 40 years, something happensand the body needs comfort, and being mistreated on a carbon bicycle doesn't help.
I was afraid because I didn't see the finished frame, a desire of Julien to tease me a little more....
The mind imagines, it tortures itself... Julien had a special surprise in terms of design.
When I saw my bike, I realized that the dream came true : Victoire created my sporty and chic bike.
What impressed me the most initially was the efficiency, equivalent to my old carbon bike. Then, after 60 km, I noticed an incredible comfort. I don't feel any pain in my back and my hands anymore.
And then, after a little over 500 kms, I can say it's sporty, chic, and comfortable.
This bike has a very special place in my collection of road and mountain bikes. Unlike the others, it often hangs against the living room wall, it's something else, a work of art."