Marco is a seasoned traveler who has been riding bikes since 1988. He rode across many countries around the world, before finding out about fat bikes. He was immediately impressed by the versatility and fun factor of these machines. Marco has been working at Victoire for two years, and the idea of building his own custom fat bike came up quite quickly.
Therefore, Marco made his own bike for the first time. The result is a confortable, versatile and fun fat bike that he plans on riding across the world.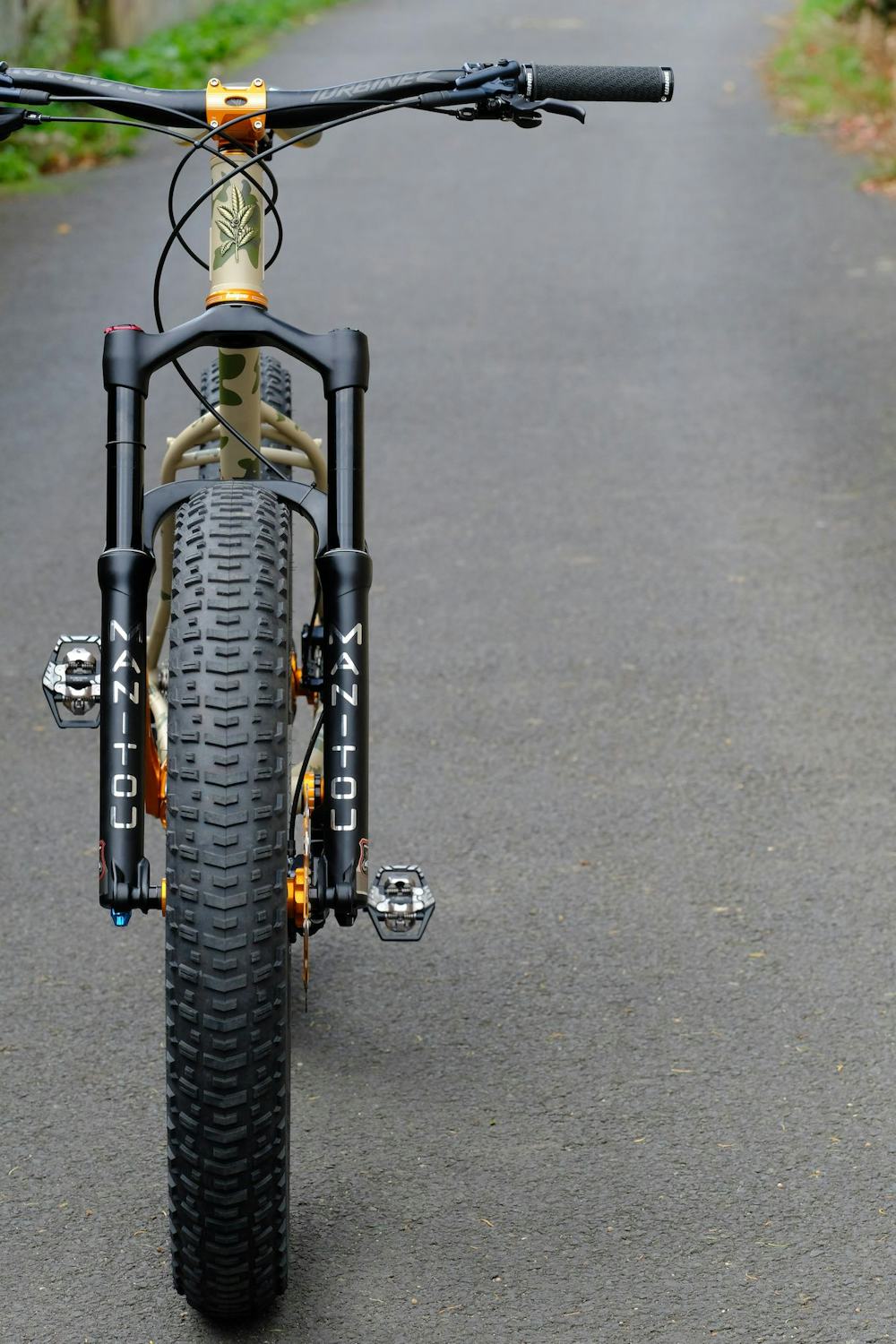 Marco managed to travel through large parts of the globe: France, Spain, Portugal, Italy, England, Belgium, Holland, Ireland, Iceland, Sri-Lanka (1 month on a tandem), Morocco, Mauritania, Senegal, Mali, Burkina Faso, Benin and Togo. Then he found out about fat bikes on the internet, and fell in love with their unusual looks. For a long time, he rode a cheap fat bike frame that ended up breaking. It was time for him to build his own custom bike for the first time.
A few years back, Marco was a mechanic and then frame builder at Rando Cycles, a parisian brand specializing in travel bikes (which has now gone out of business, unfortunately). After ten years living in Brittany, Marco applied for a frame builder position at Victoire back in October 2018 and quickly joined our team. He was initially building frames for Distance, and has now switched to Victoire.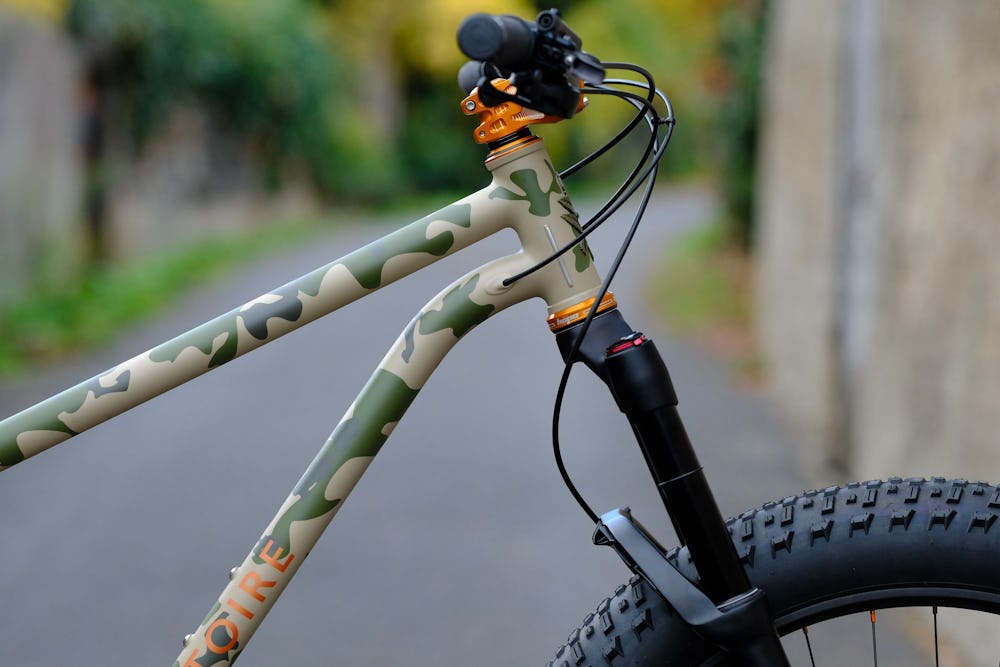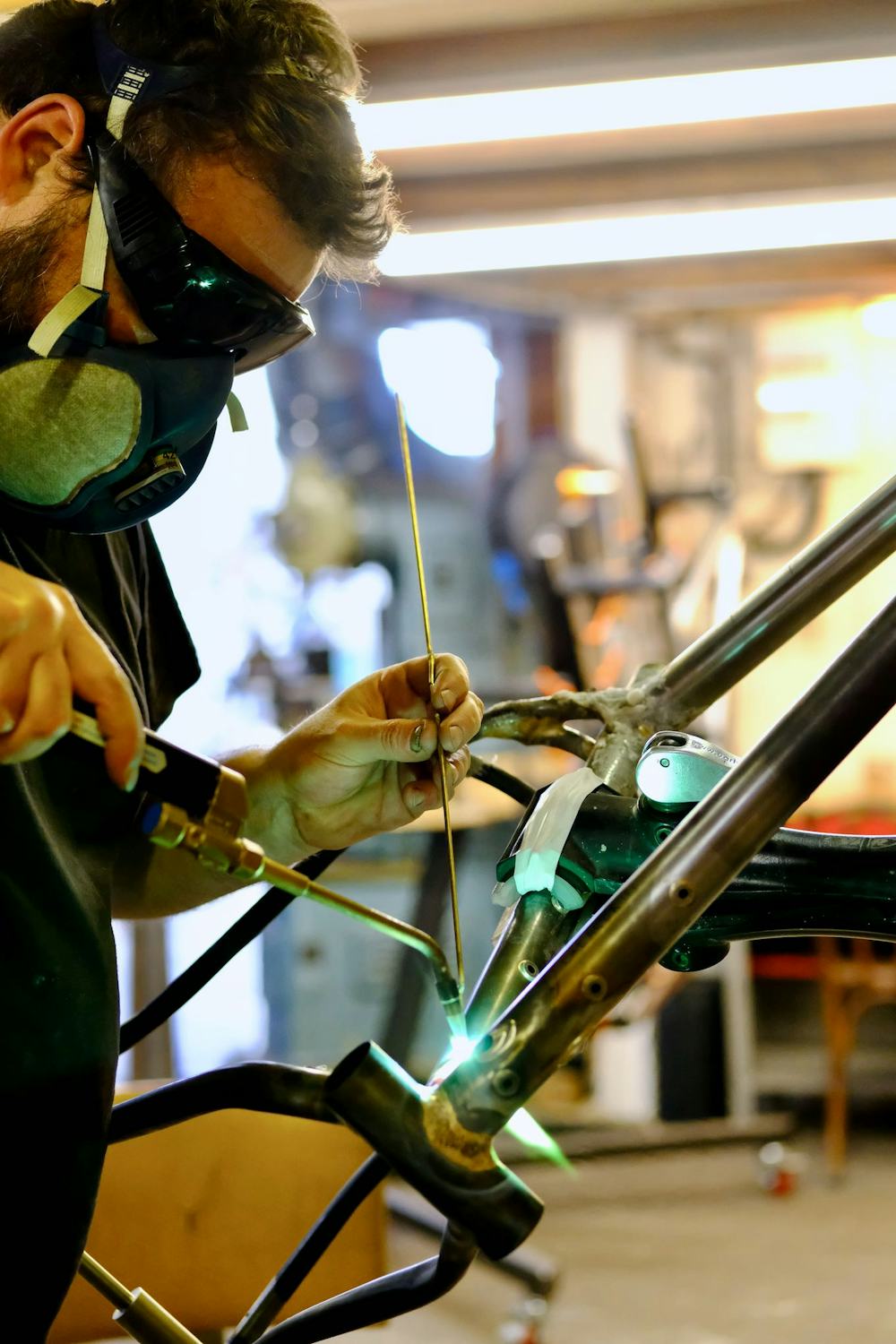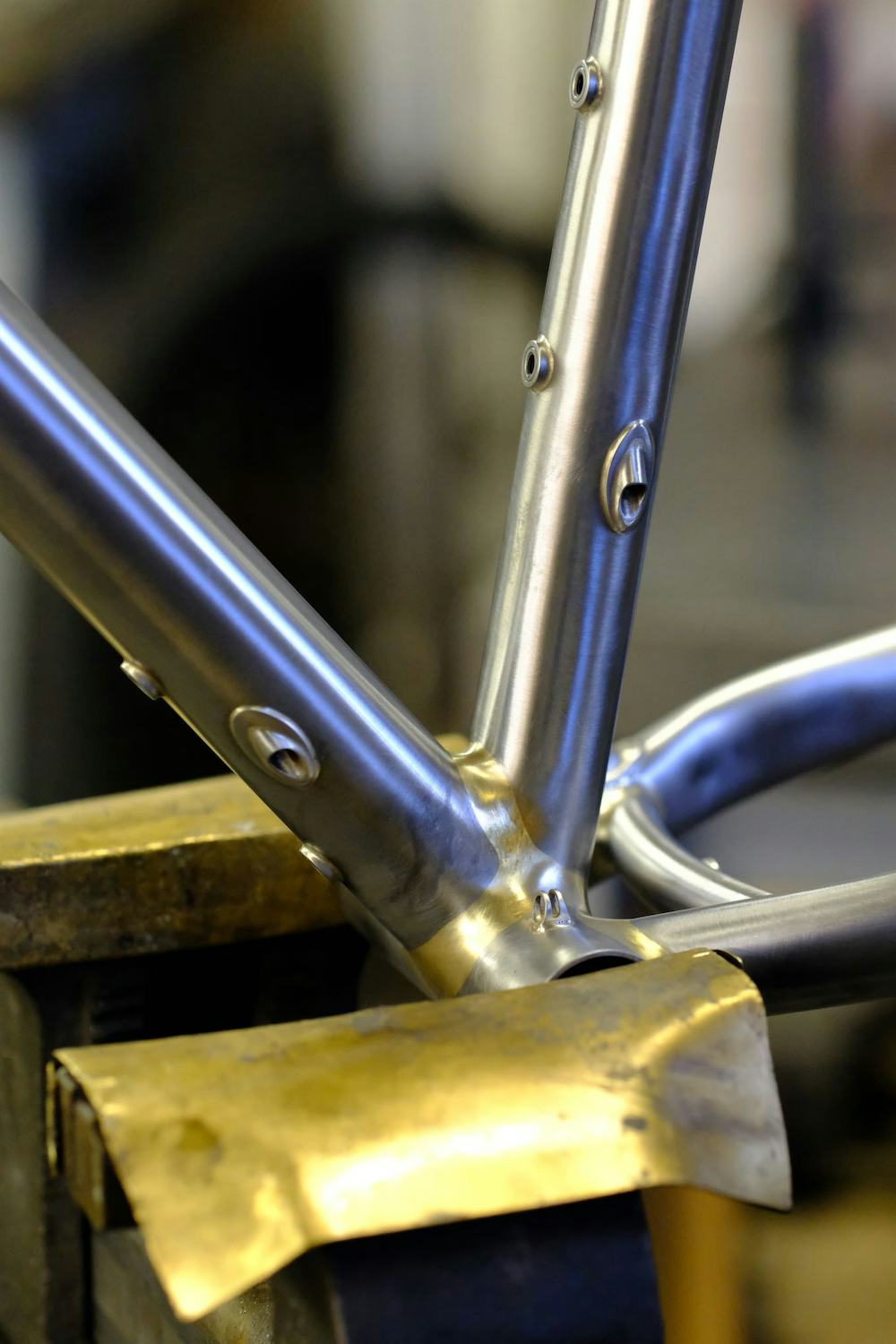 Marco's idea to build his own bike came soon after joining our team. The playground we have here finished to convince him. Marco started to build the perfect machine to ride the pozzolan fields of Auvergne.
Marco wanted something very modular. The frame can clear 5'' wide wheels, allowing the use of all types of fat tires : for road, snow, sand, mud and rocky terrains.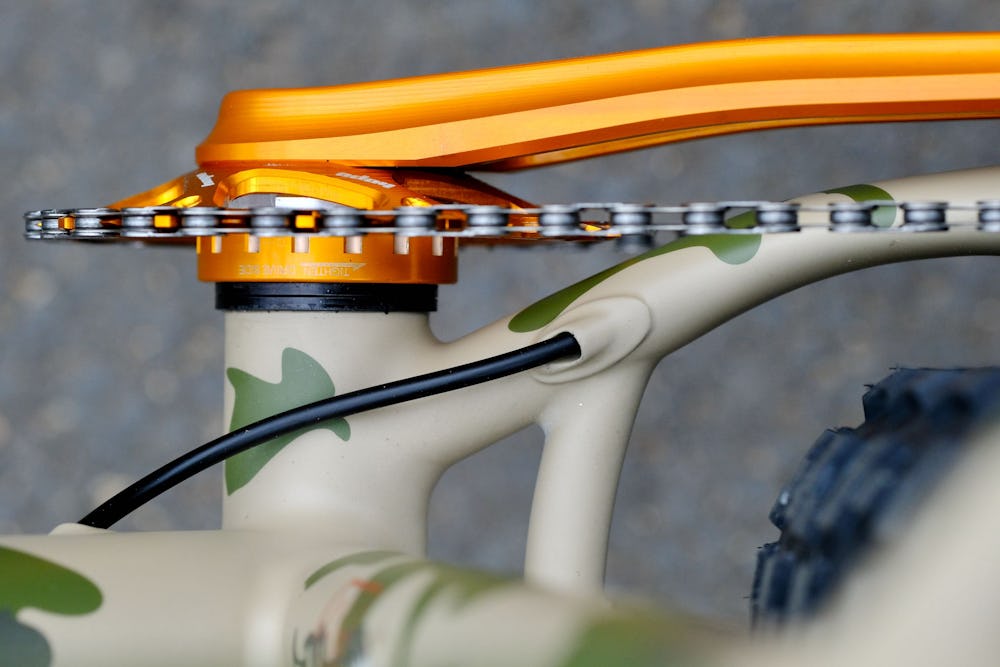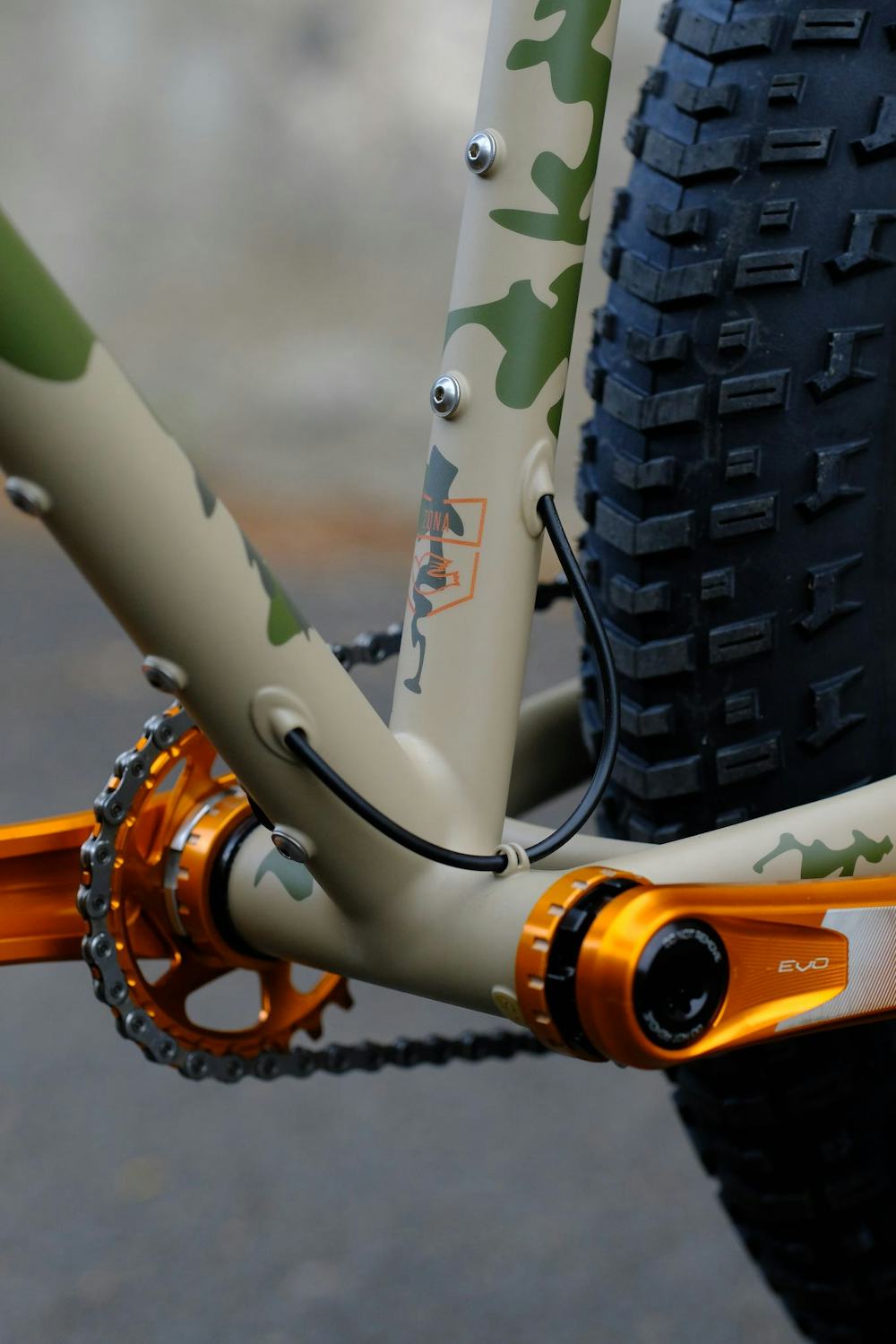 Marco weighs 120kg, so we designed a stout frame, made with 29er series Columbus tubes for the front triangle, and FAT for the chainstays. The seatstays were entirely fabricated by Marco, using 25CD4S tubes. They are bent in a way that allows clearance for huge tires, yet does not cause any heel rub.
In order to handle off-road use and to have clearance for large tires, the frame has the following specifications : reinforced top tube in 35mm diameter, head tube in 44mm standard, bottom bracket in 120mm width, curved, double seatstay bridge to add strength to the seatpost clamp area.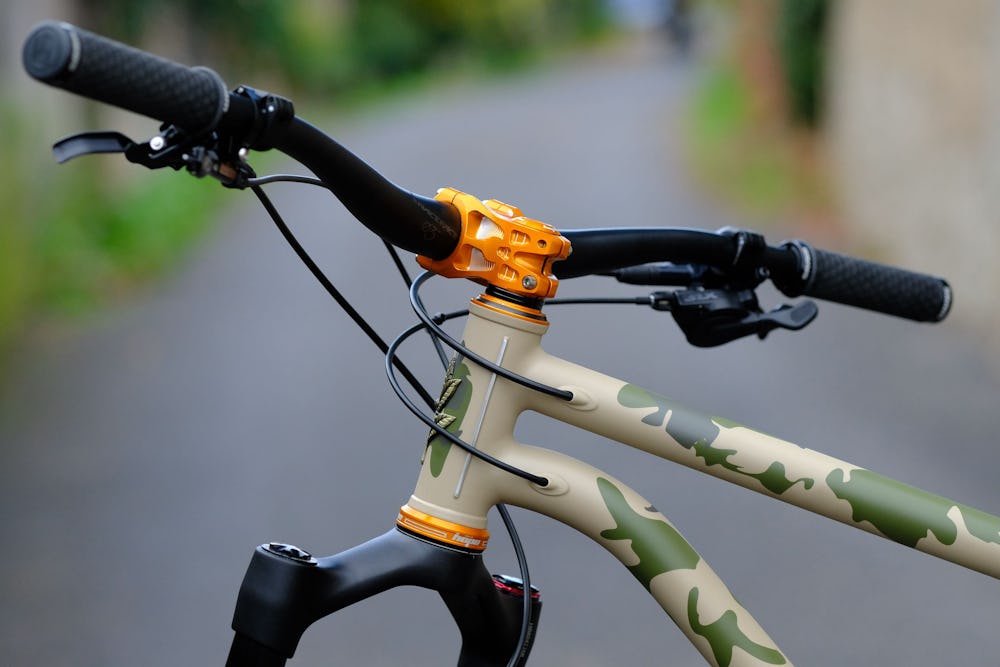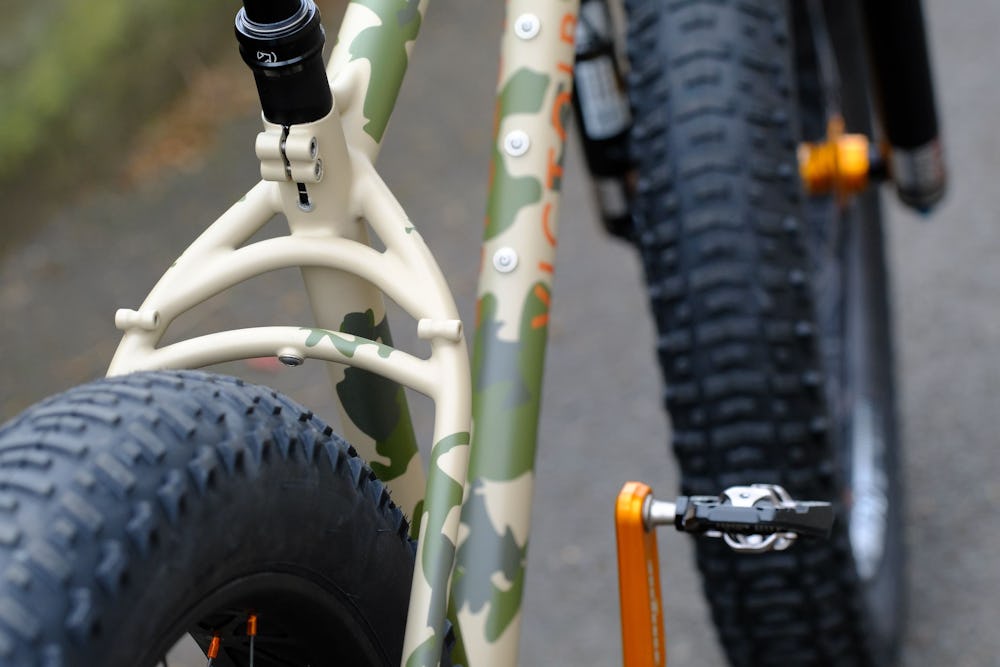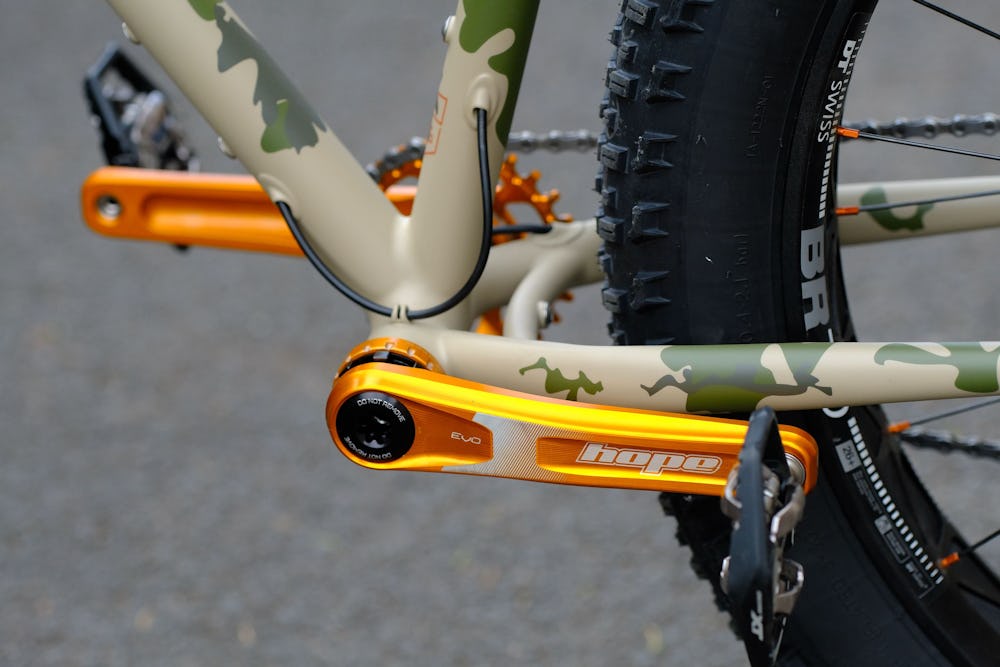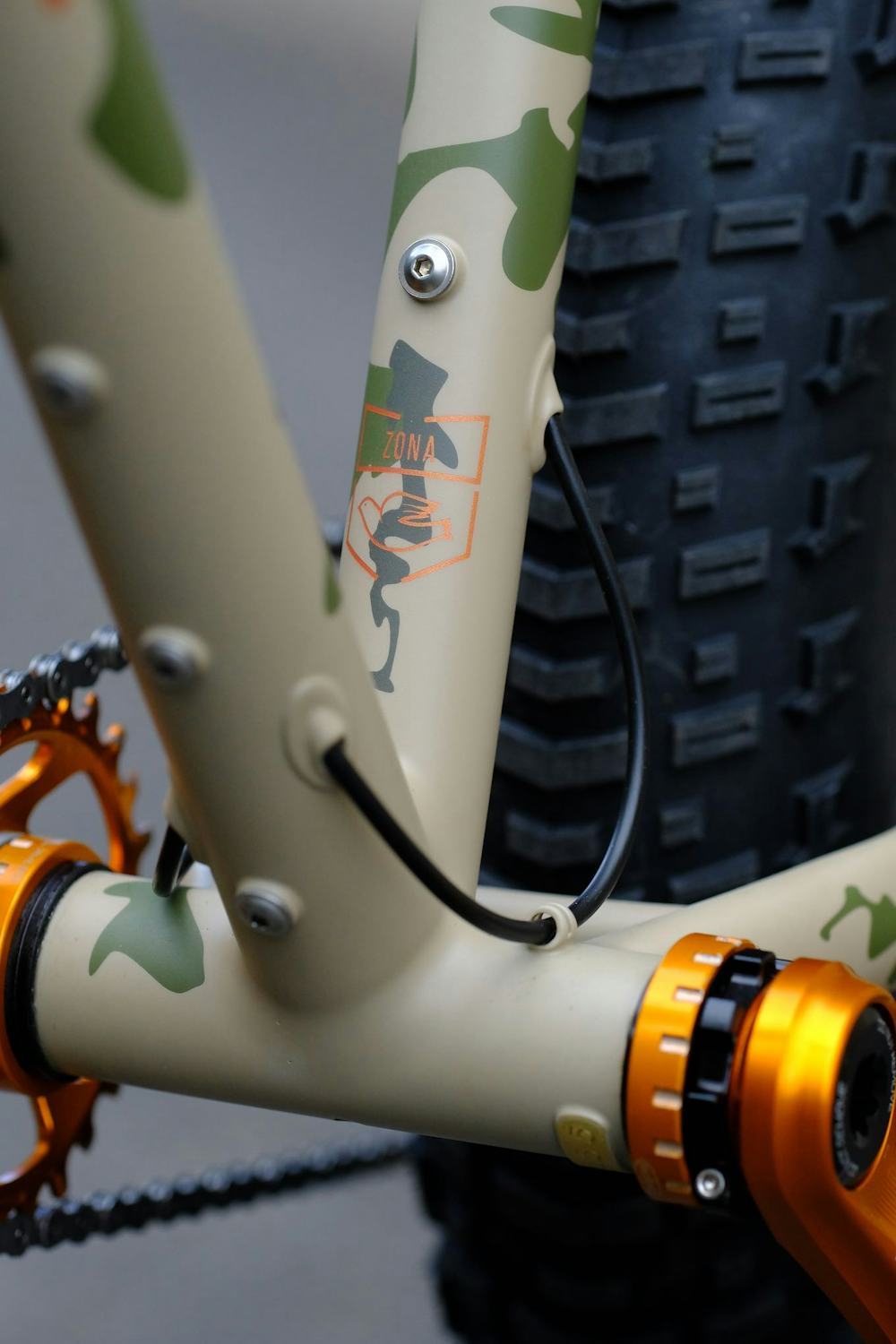 All cable routing is internal. The rear brake hose is routed fully internally, entering near the head tube and exiting at the bottom of the seat stay. It bypasses the seat tube by entering the seat stay directly, as it connects ahead of the seat tube. An additional bridge reinforces this area.
The front triangle also features fixing holes for bottle cages and Manythings cages.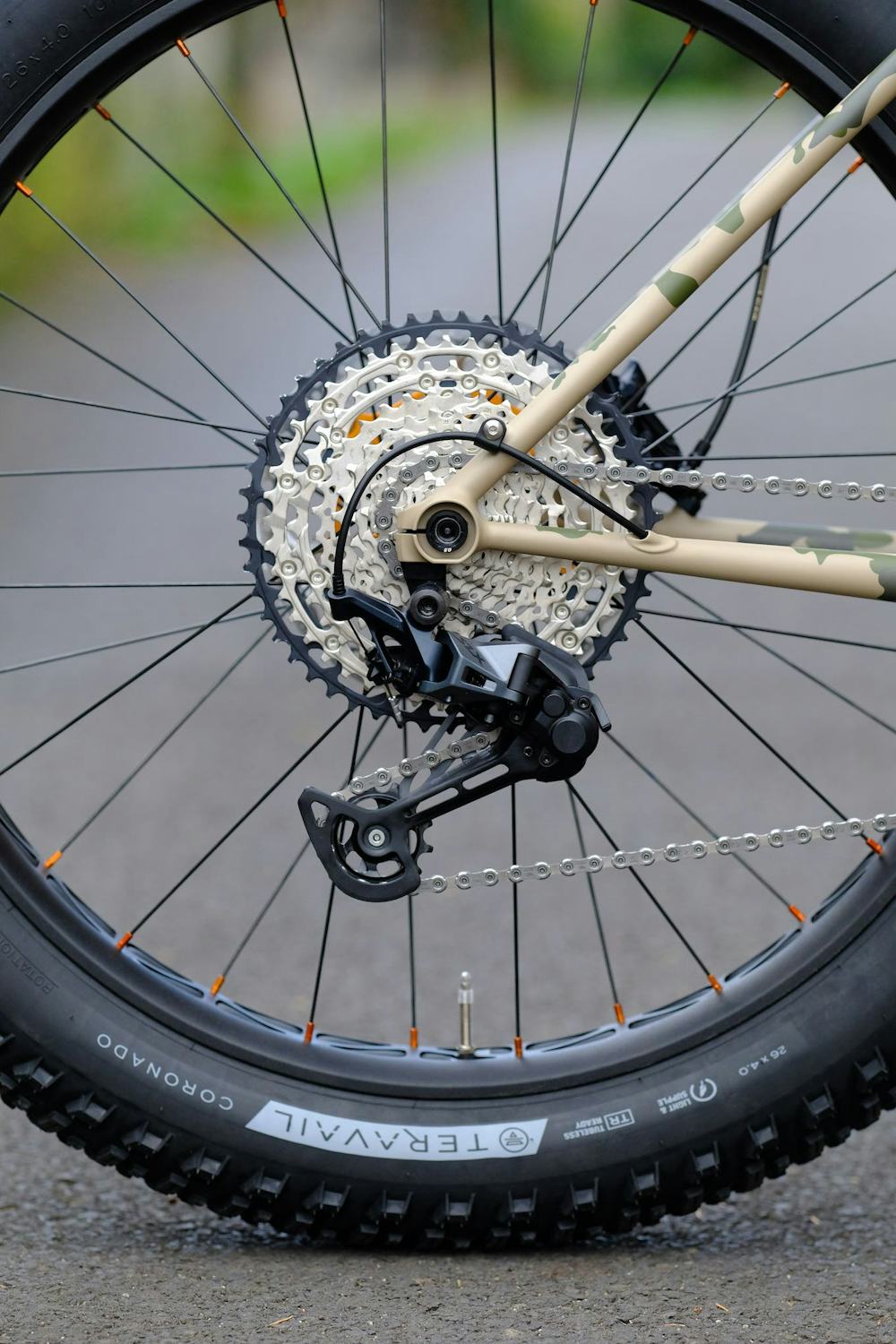 Marco opted for a Shimano drivetrain. He wanted reliability and very short gear ratios, necessary for touring in rough terrain. The SLX group met all his expectations, with a 12 speed, 10-51T cassette, and also powerful, 4-piston disc brakes.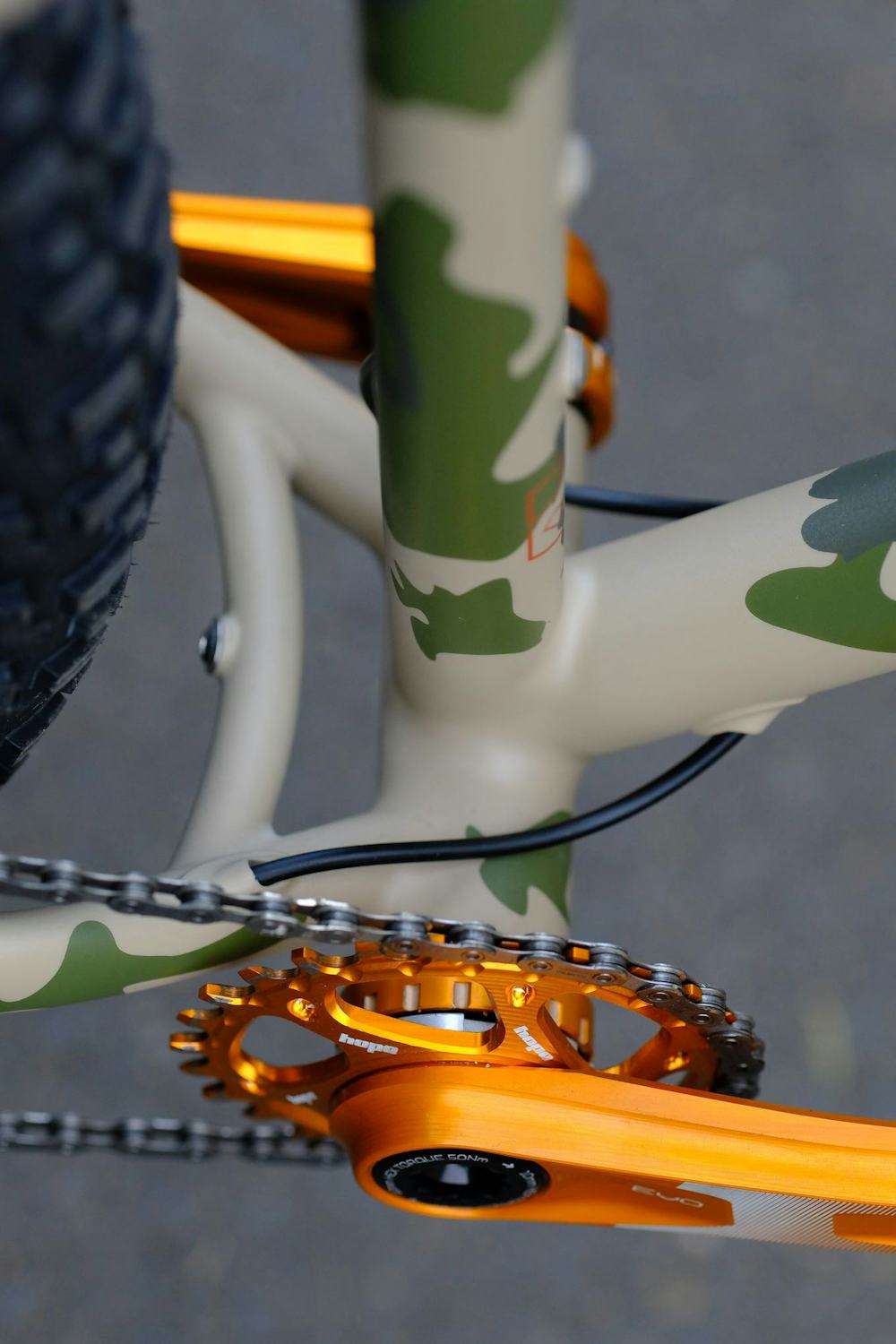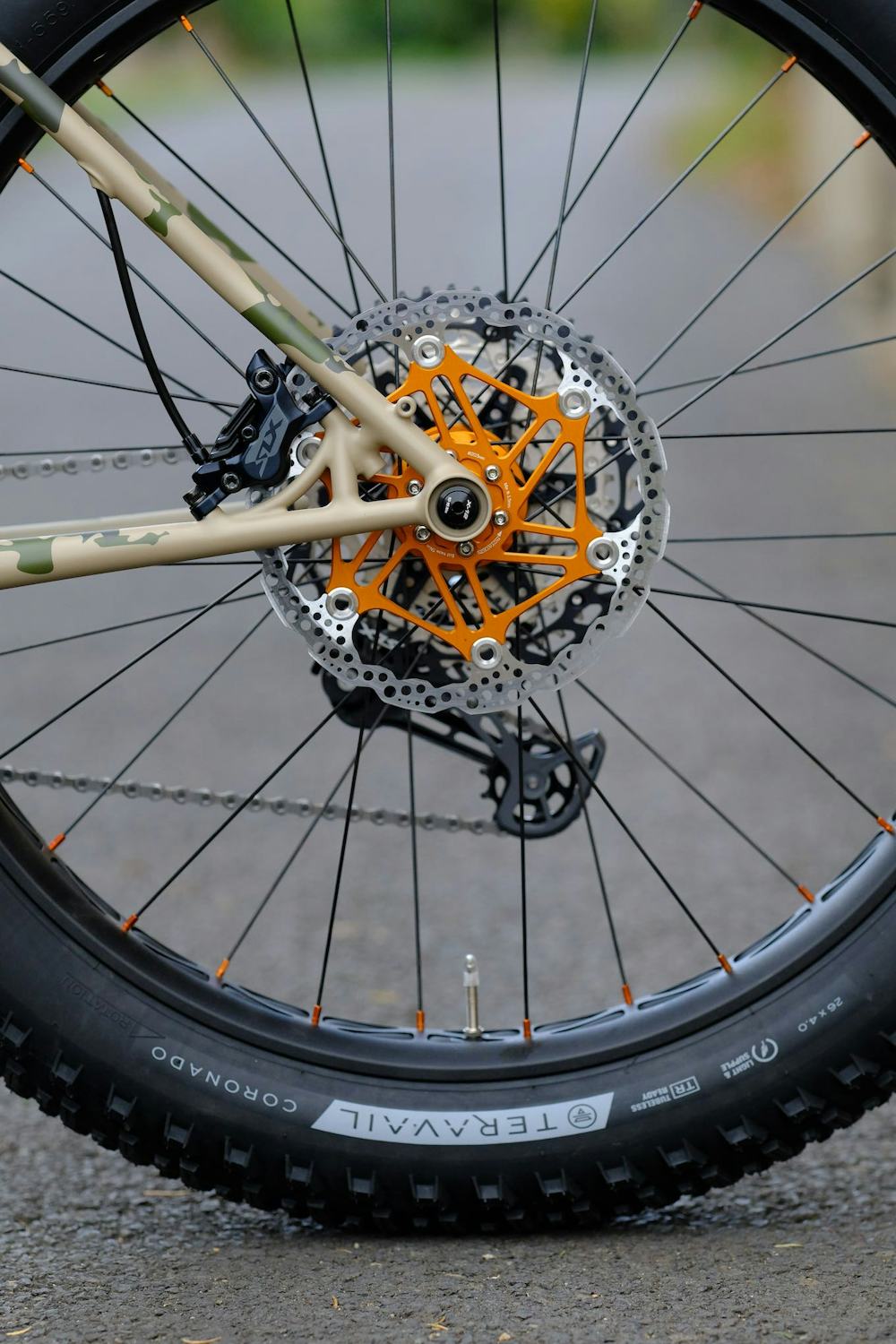 The Japanese components are brightened up with many Hope parts anodized orange, all machined in England.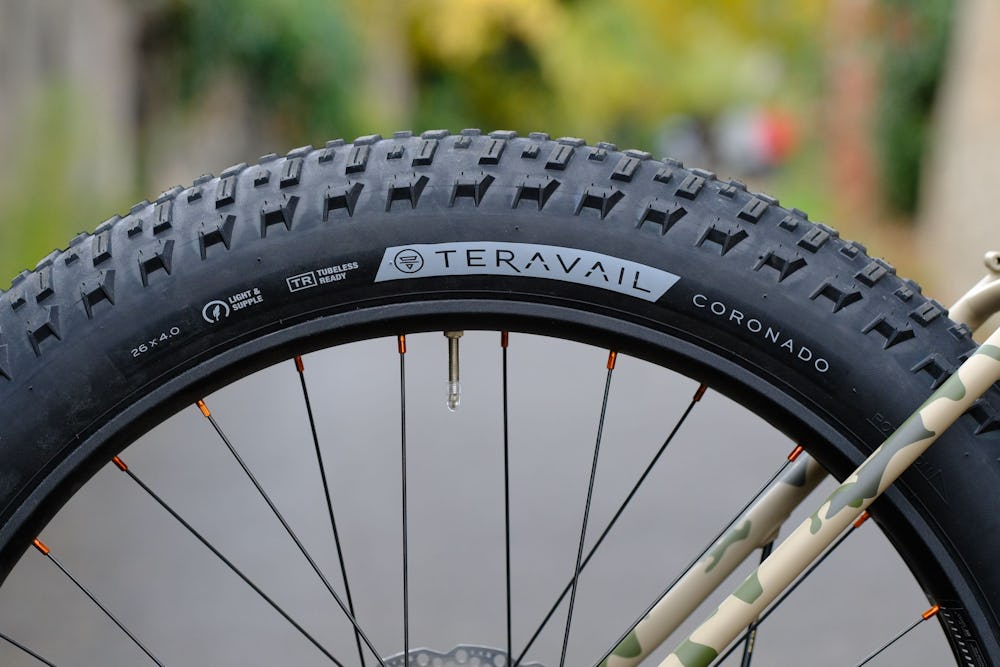 The DT Swiss rims are wearing 4" Teravail tires. Marco is also planning on using 4.8'' Surly tires for muddy, soft terrain.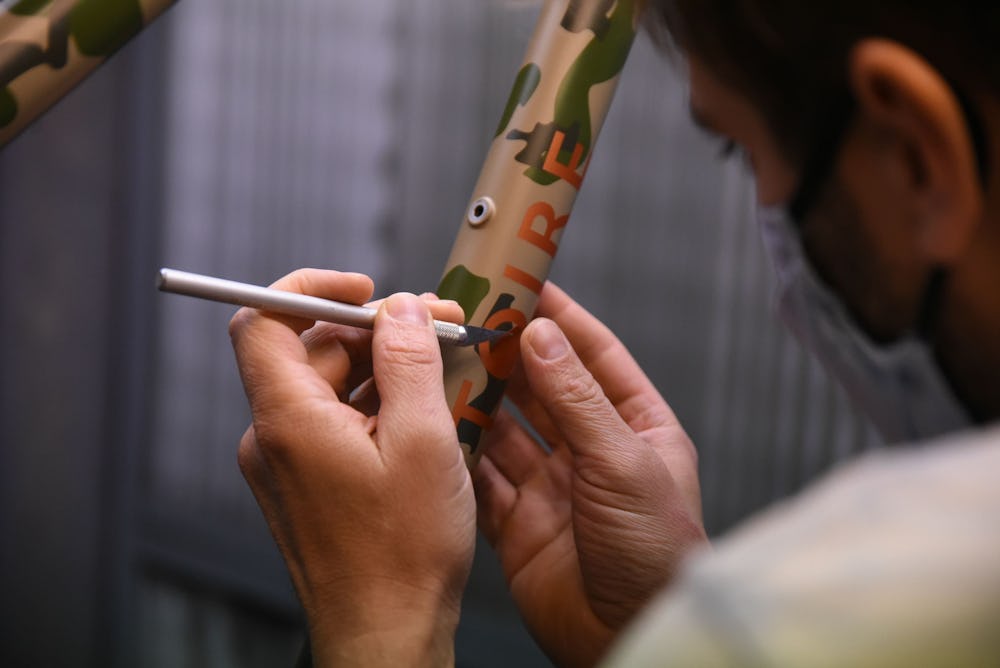 The paint job was done in total secrecy. Marco mentioned that he liked olive drab and khaki colors, and Julien decided to combine both, so the frame matches the orange components.
The camo finish required no less than 8 coats of paint and clear coat, which represented around 30 hours of work. The frame was successively sanded, primed, sanded again and covered with the different layers of paint, using a masking technic. It then was covered with two coats of gloss clear coat, before being matted and covered with a mat clear coat this time, to get the final look.