Newly cyclist, David was looking for a unique yet timeless bike, powerful on roads but also versatile enough to explore Nantes' river banks or coastal trails of Bretagne.
With him we conceived a sportive bike able to venture on light gravel, just like Victoire 434 de Tom.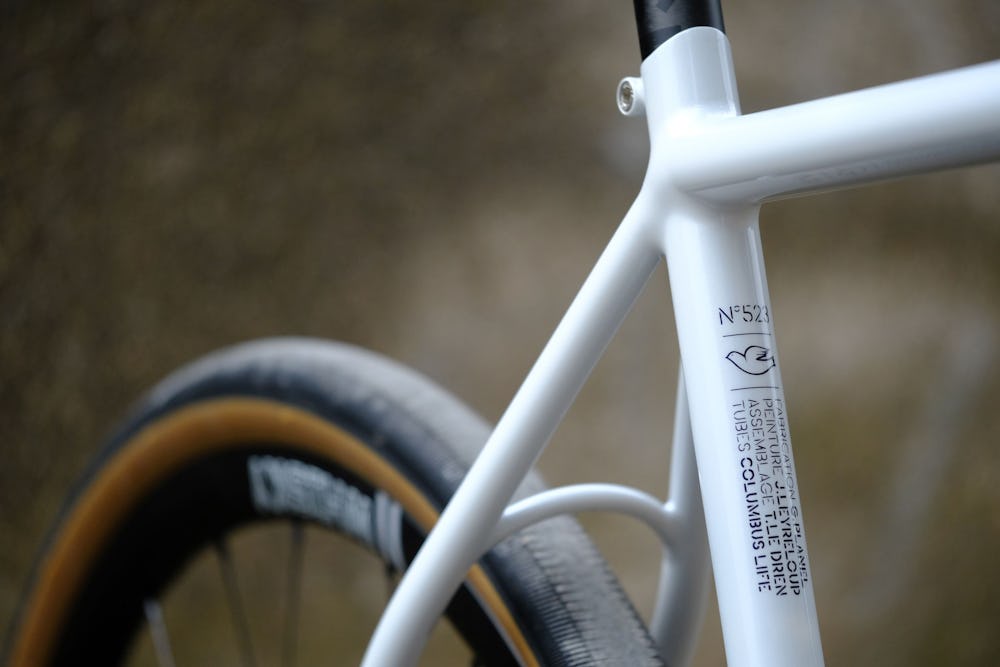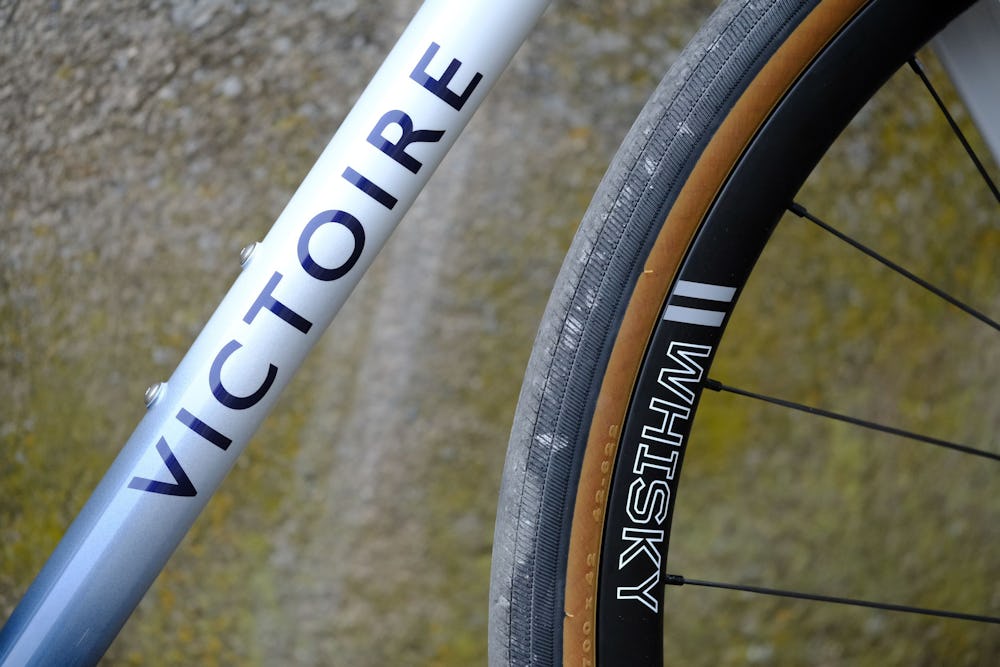 For David's frame, we used Columbus Omicron steel tubes, from Life and Spirit series for the front triangle. The rear is in Zona. Omicron tubes are not bended enough to fit large tyres.
Front tubes are hydroformed, in order to maximize responsiveness by having more lateral stiffness while pedaling.
Headtube is 44mm to fit the carbon fork Columbus Futura Gravel.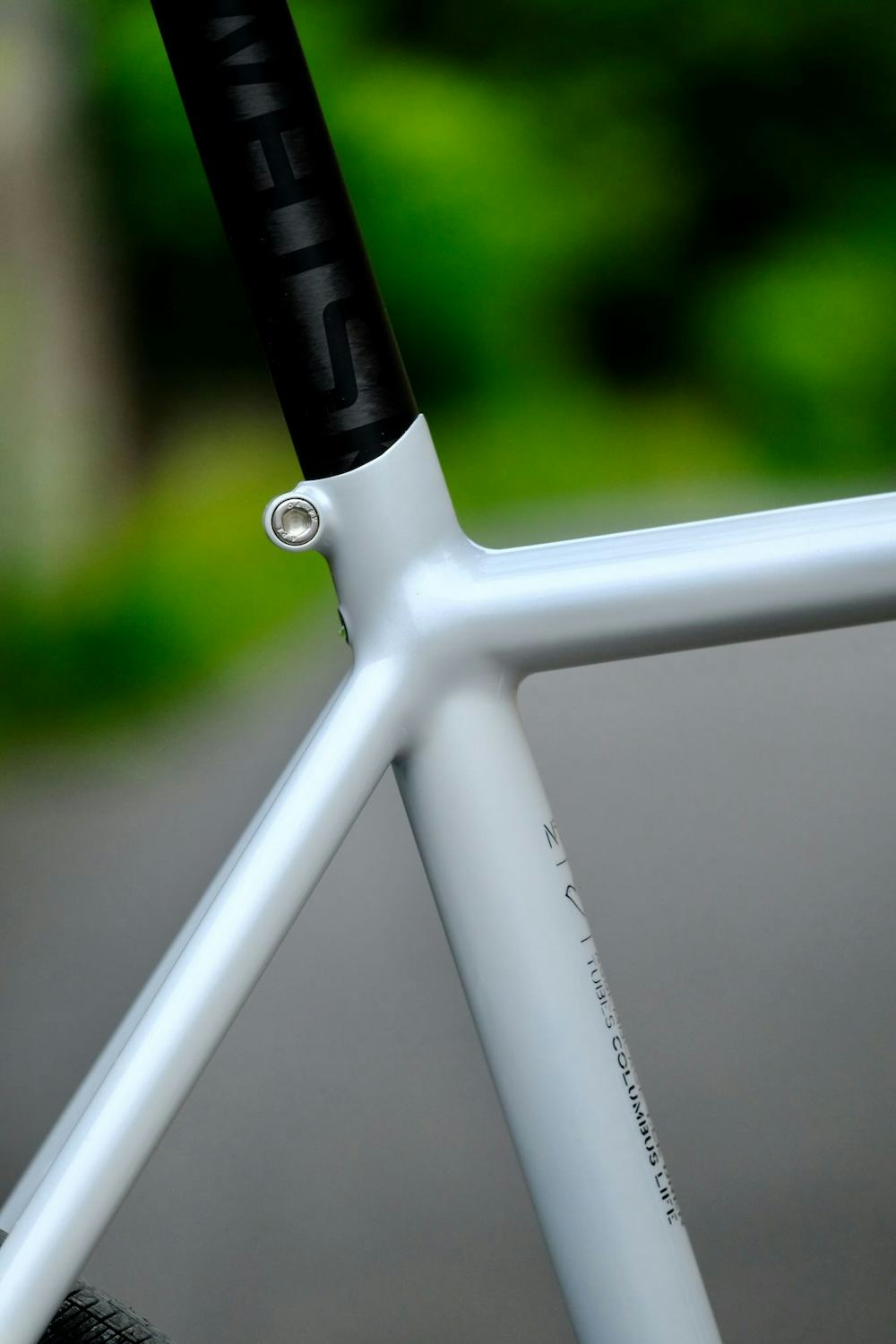 Top tube is octogonal, which brings confort and sportiness to the frame. This feature makes it very rigid in lateral torsion while keeping a vertical flexibility. Seat post can keep moving during vertical shocks.
Seat clamp is brazed directly into the frame, is one of our signature look since the beginning Victoire. This way, clamping is discrete because it is part of the frame.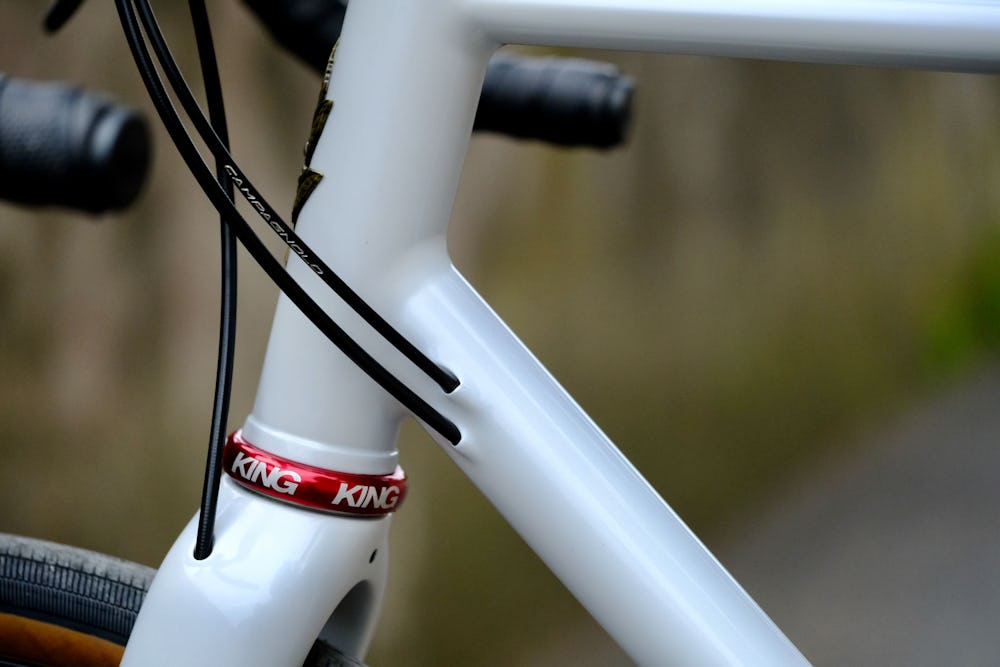 For this clean look we use internal routing for cables and hoses using thin stainless steel tubes welded to the frame.
David chose disc brakes. This brakes solution is very efficient with any weather and fits very well with a versatile bike like this one. He can easily change from a road tyre to a larger gravel tyre, which would not be possible with brake pads.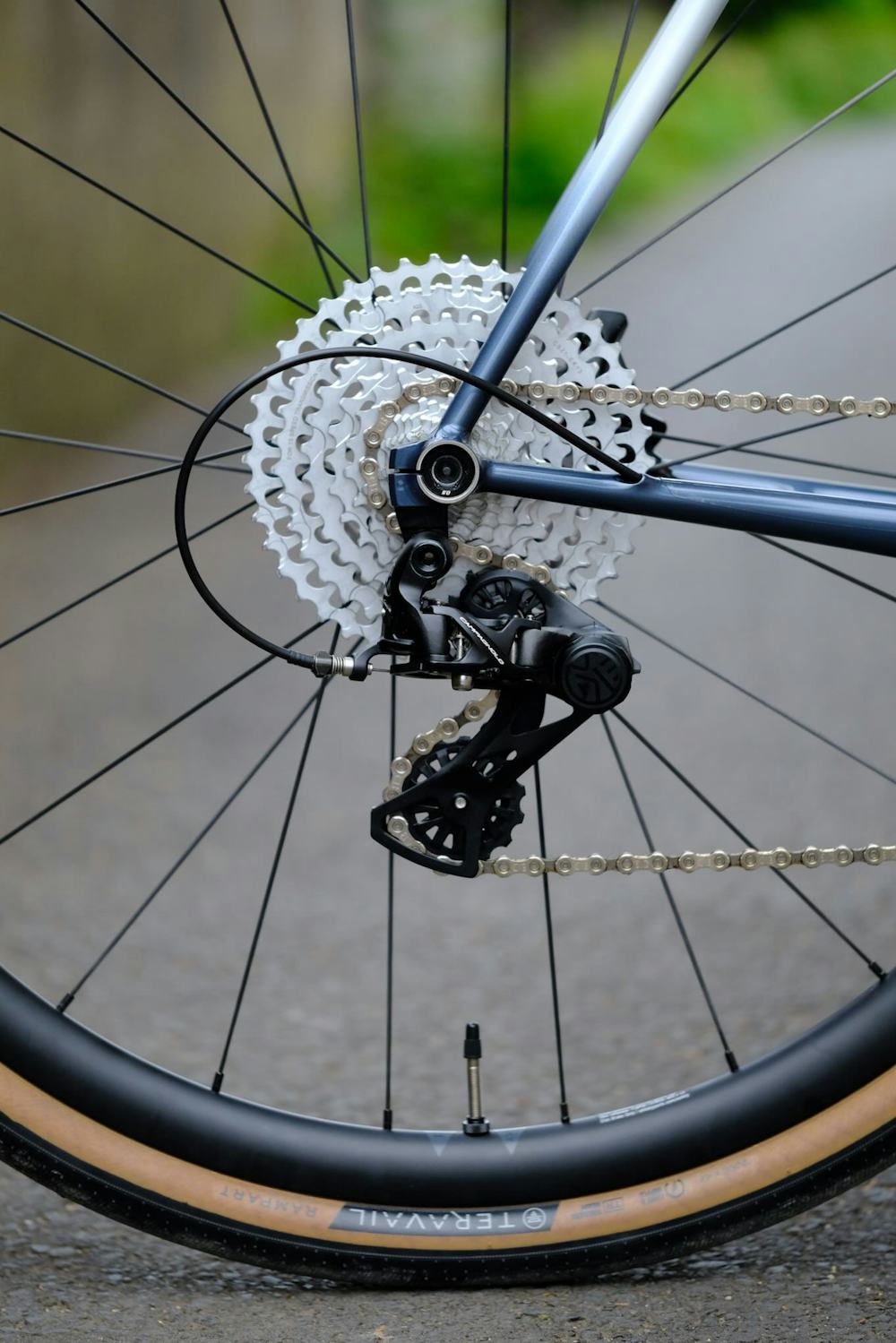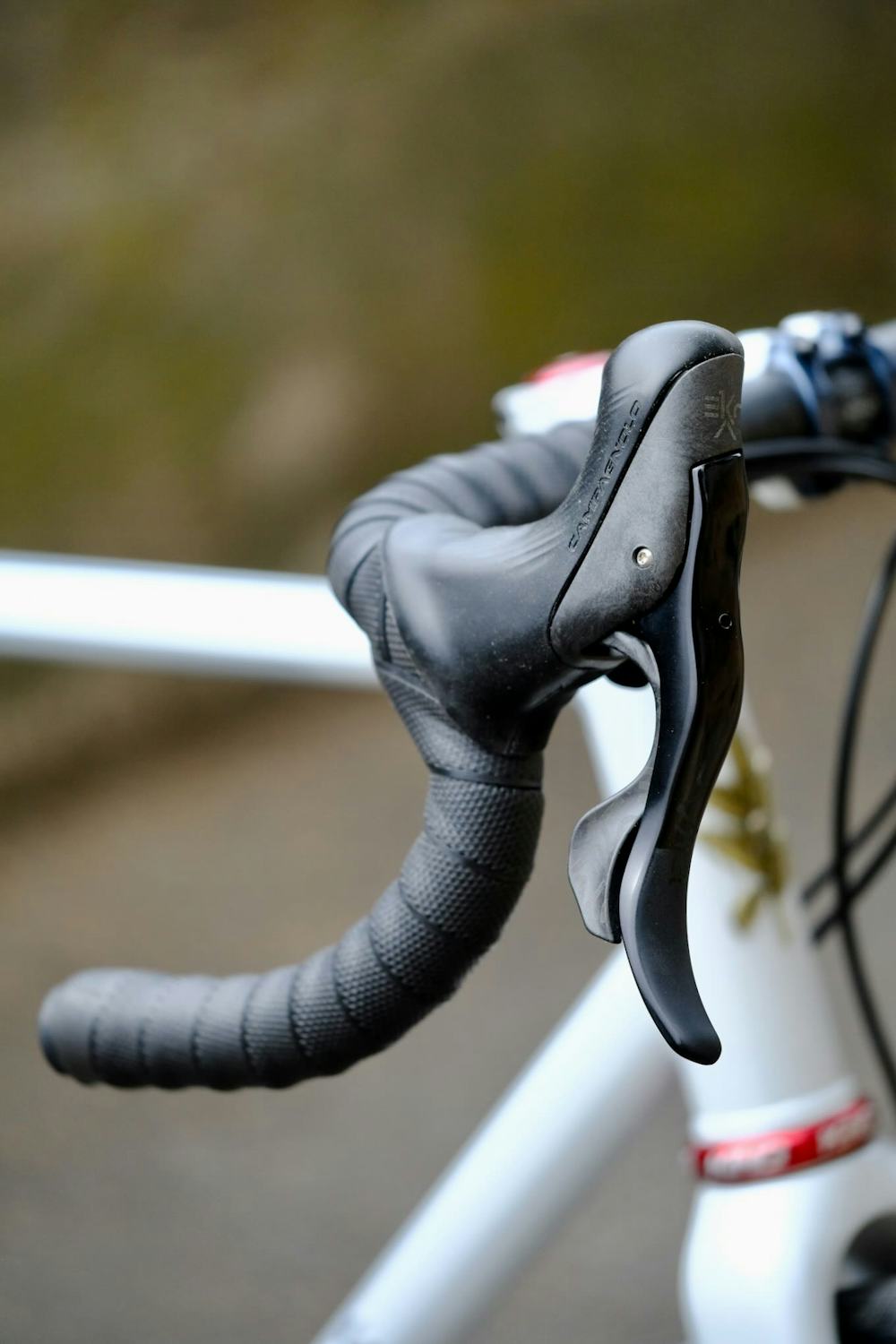 David's bike has Campagnolo Ekar group, perfect for mixed use road / light gravel. Made in Europe, these 13 speeds offer a large transmission range, so he can easily go from road to steep gravel.
This group is also the lighter on the market.
The American brand Whisky, is Victoire's regular partner and provided all devices (handlebar, stem, seat post, fork) as well as the wheel rims. Victoire started connecting with Whisky during Chris King Open House de 2019 where we introduced Victoire 417 de Xavier.
We now often work with this brand which has quality light, reliable and simple components. Victoire 521 de Grégoire is also equipped with this brand, and he participated in the gravel world cup with this setting.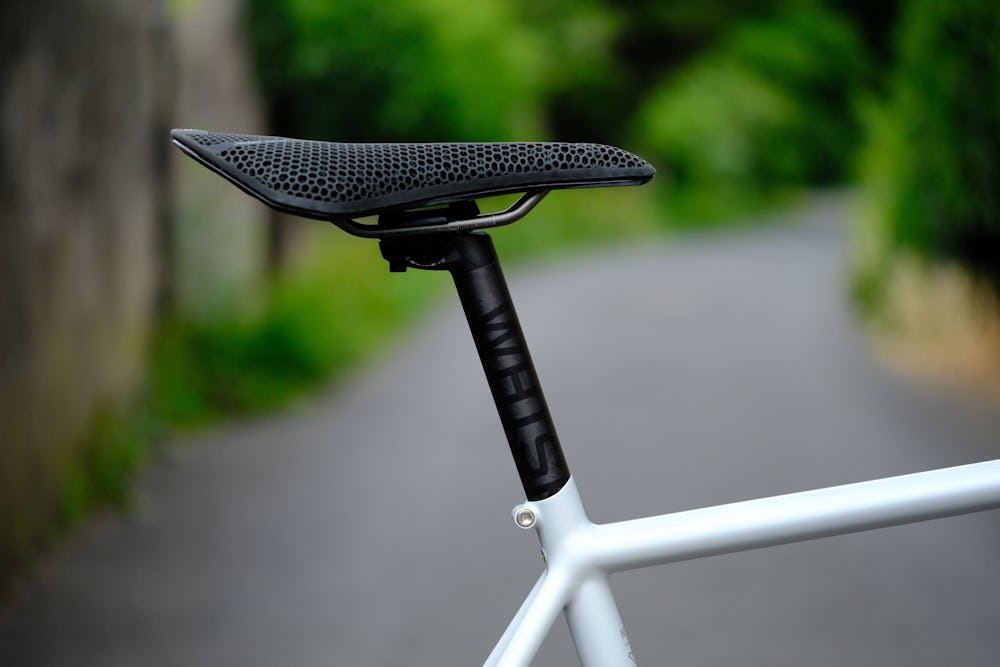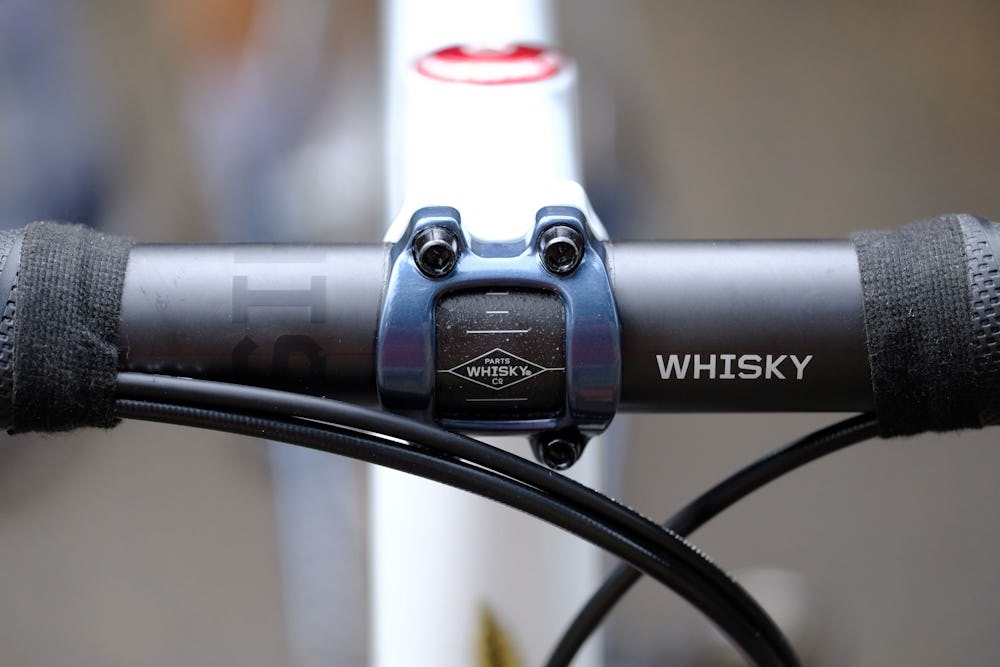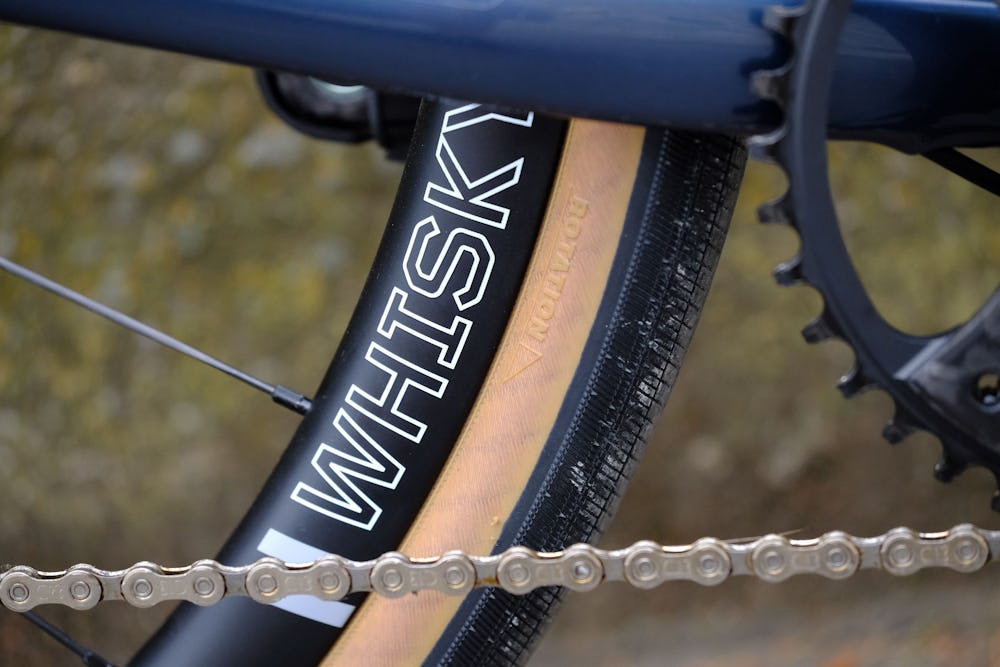 Double bending shrouds allows larde tires to fit in : here we have Teravail Rampart, sister brand of Whisky. These tires were chosen by magazine 200 editor, Alain Puiseux, for his long distance rides with his Victoire 440.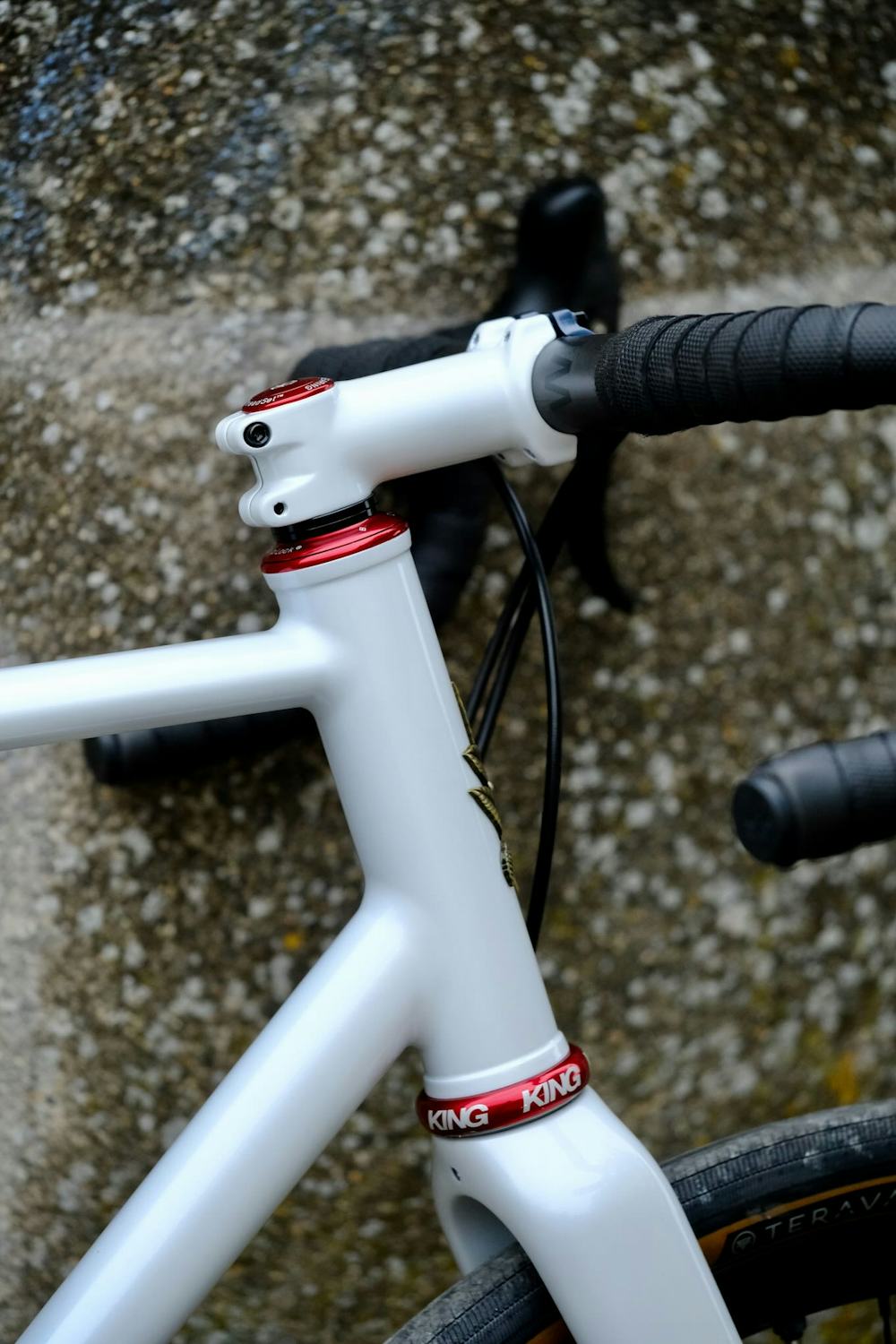 The Chris king is colour coordinated with the Aivee hubs. These colour dots spices up the overall look of the bicycle.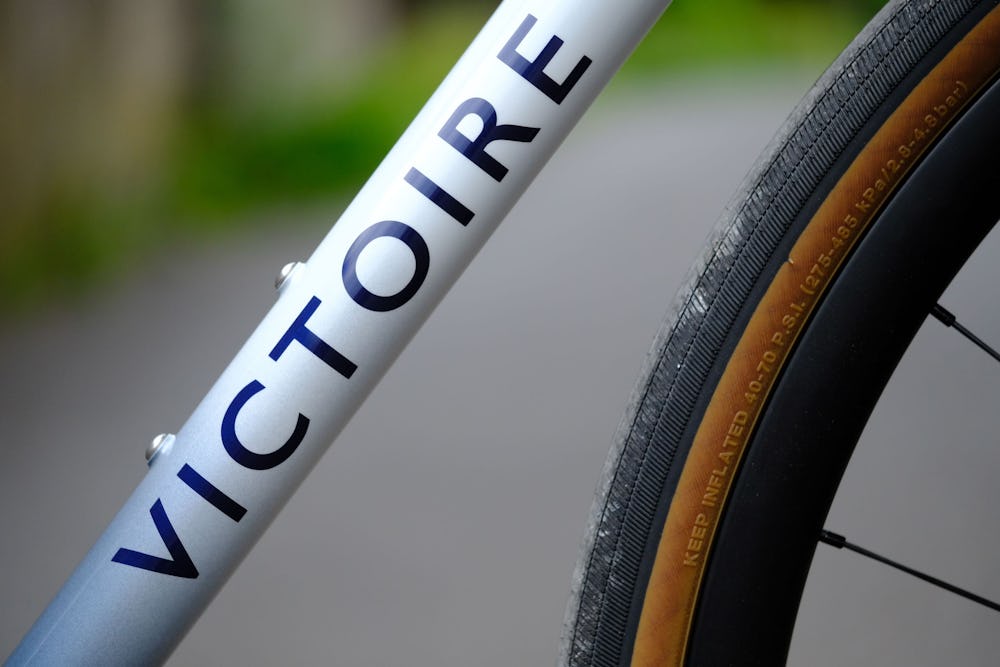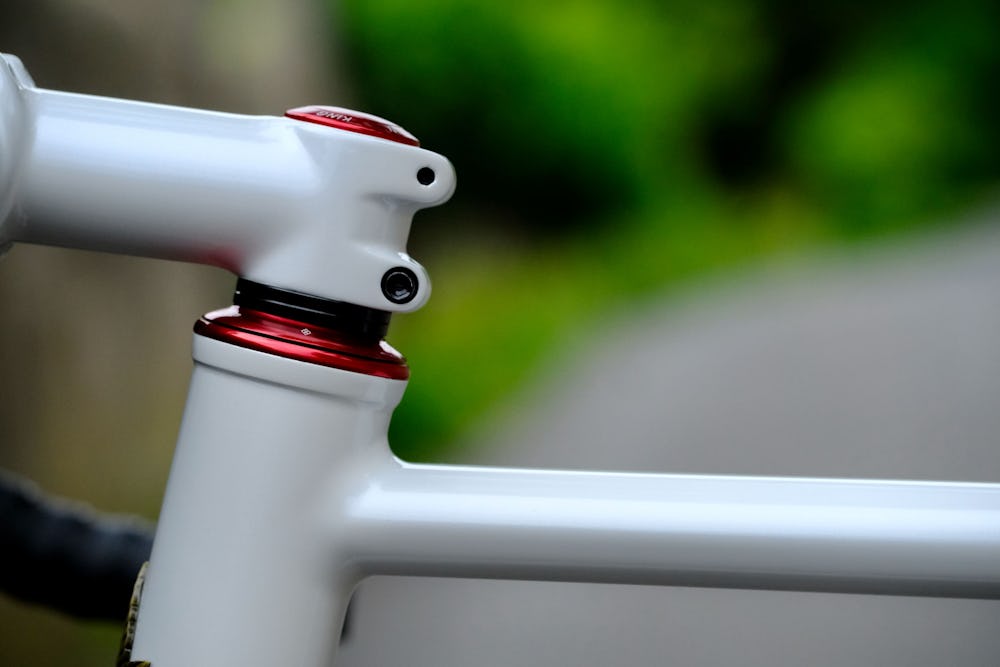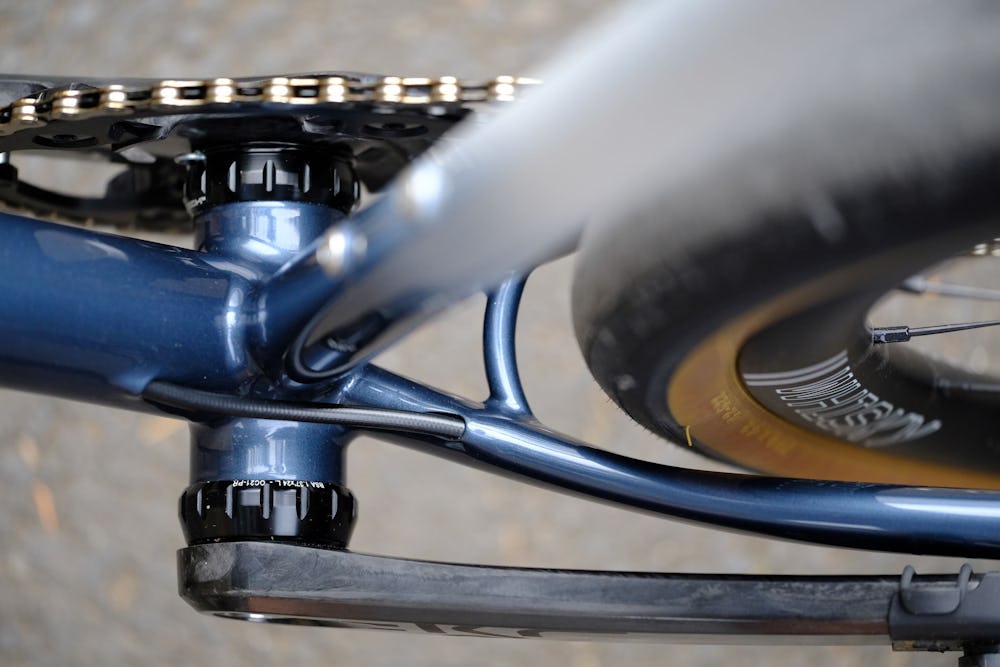 Impressed by the elegant look of white Victoire bikes, David wanted this paint color for his bike. We suggested a soft color gradient from an off-white - that we really like at Victoire - to a blue grey. This is intensified by the night blue logos that highlight the red anodized accessories.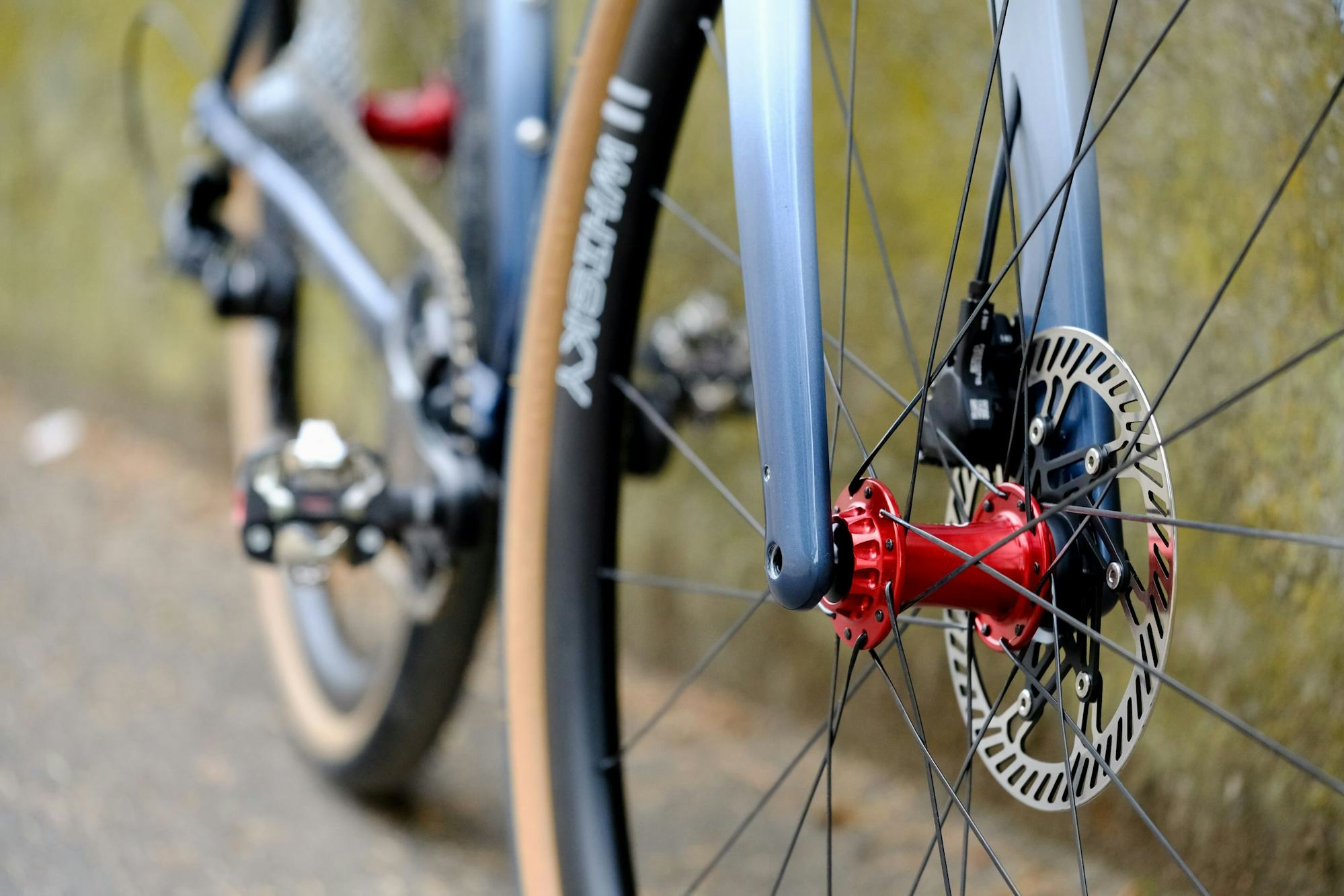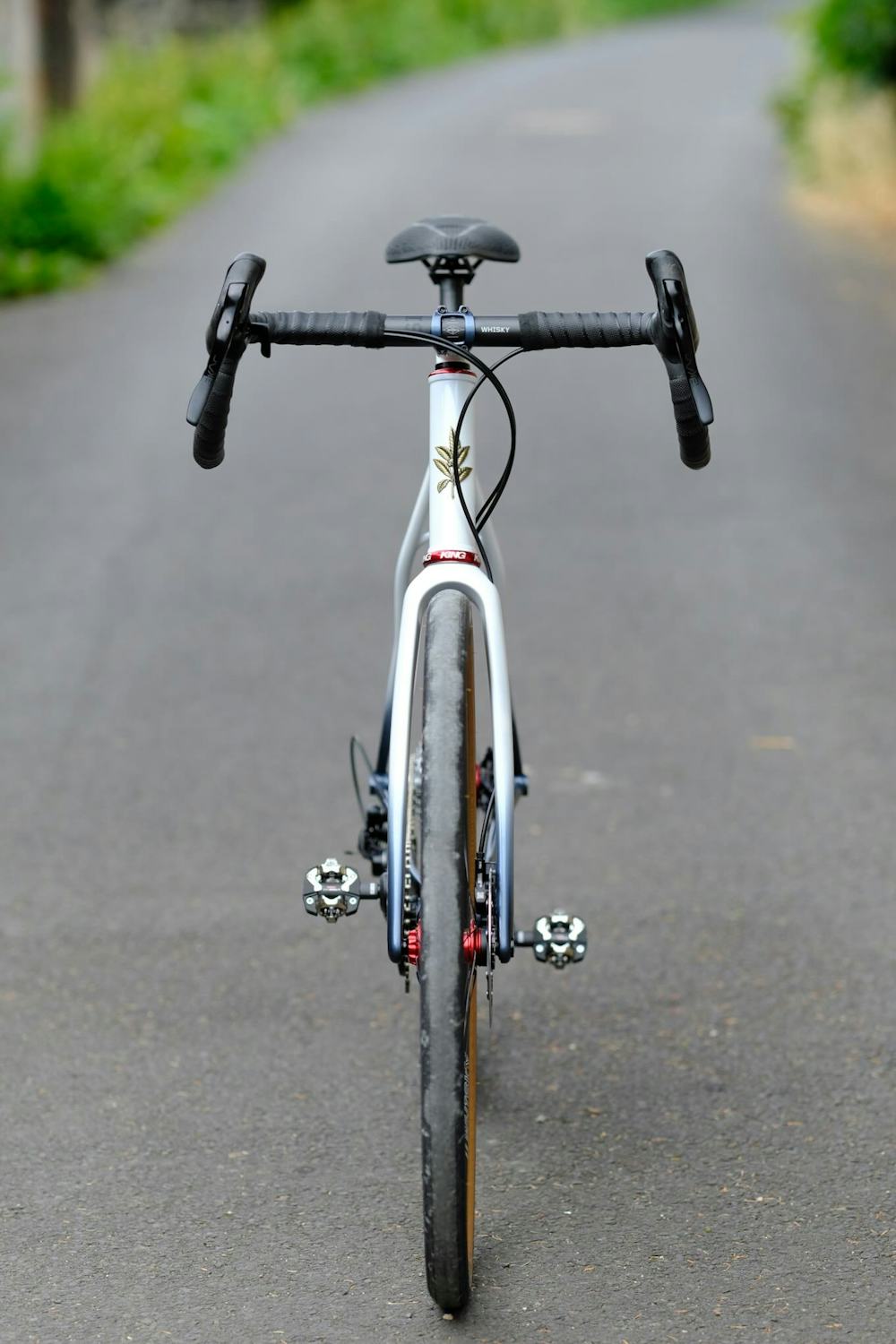 "I found Victoire on the internet while searching for custom made steel bike. It was an engagement present from my fiancée so I wanted a timeless object which brings out emotion while being efficient. Thanks to Victoire very good website, I found the photos and aesthetics I was looking for in a bike. Reading some reviews about the technical and sportive qualities of these bikes convinced me.
I had some popular misconception that Julien called into question in order to build me a bike that meet my expectations. A bike efficient on road, with which I can go as soon as a nice trail comes up, in the vignes or on the river banks of Nantes or coastal parts of Bretagne. I also wanted a confortable bike which endures a not always perfect pavement."
When I came to get my bike I was first impressed by the aesthetic that was beyond what I expected. Behind the handlebar, the confort is impressive. Going on smooth roads / damaged roads / trails is easy with this very pleasant and efficient bike. I really enjoy to restart, since it responds so well it seems to multiply the energy I give... The perfectly adapted position gives the impression to be able to extend the rides without feeling and pain or discomfort... Bravo ! I very much enjoy riding this bike more than my previous ones on roads and trails. Anyway, nothing but happiness, thanks to the team for the quality of advices and choices they made for me !
David.