Christian's elegant Cento
Christian is a Clermont-Ferrand resident and an avid road cyclist. He reached out to us and requested a timeless bike, one that he could ride on century rides. We built together a road bike that features high performance, clean looks and disc brakes.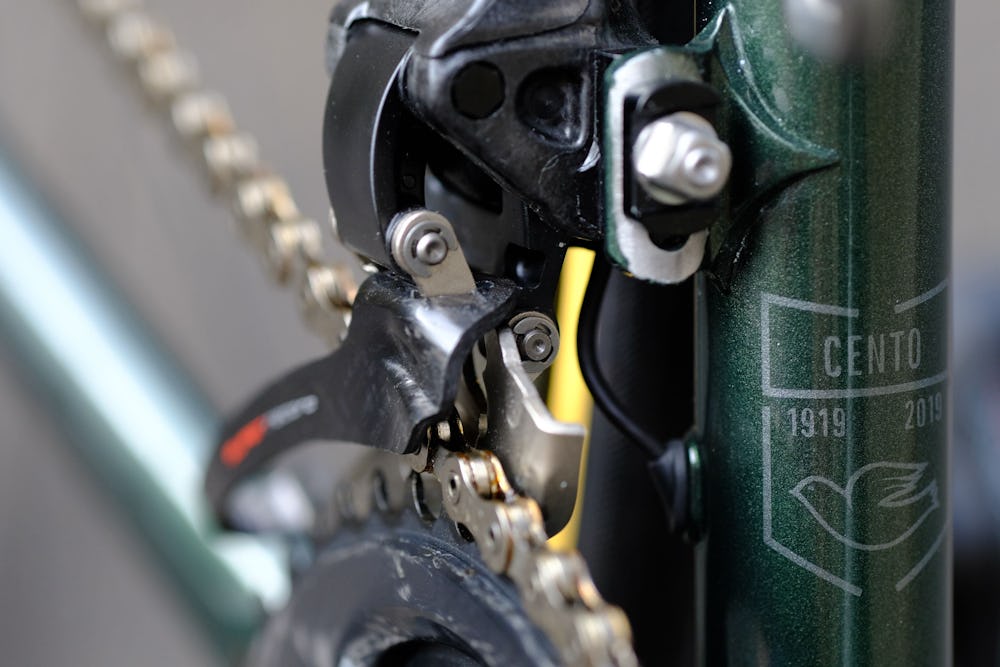 Christian's bike is one of ten Victoire Cento limited edition bicycles. We made this choice because the Cento tubing benefits from all of Columbus's know-how for building the ultimate performance road bike: the tubes have been worked in a way that not only increases power transfer to the rear wheel, but also increases the level of comfort you have come to expect from a steel frame.
The Cento tubes are a limited edition themselves, meant to celebrate the 100-year anniversary of the Milanese brand. Christian's bicycle features a hand-engraved Cento number 3/10, in addition to the usual Victoire serial number.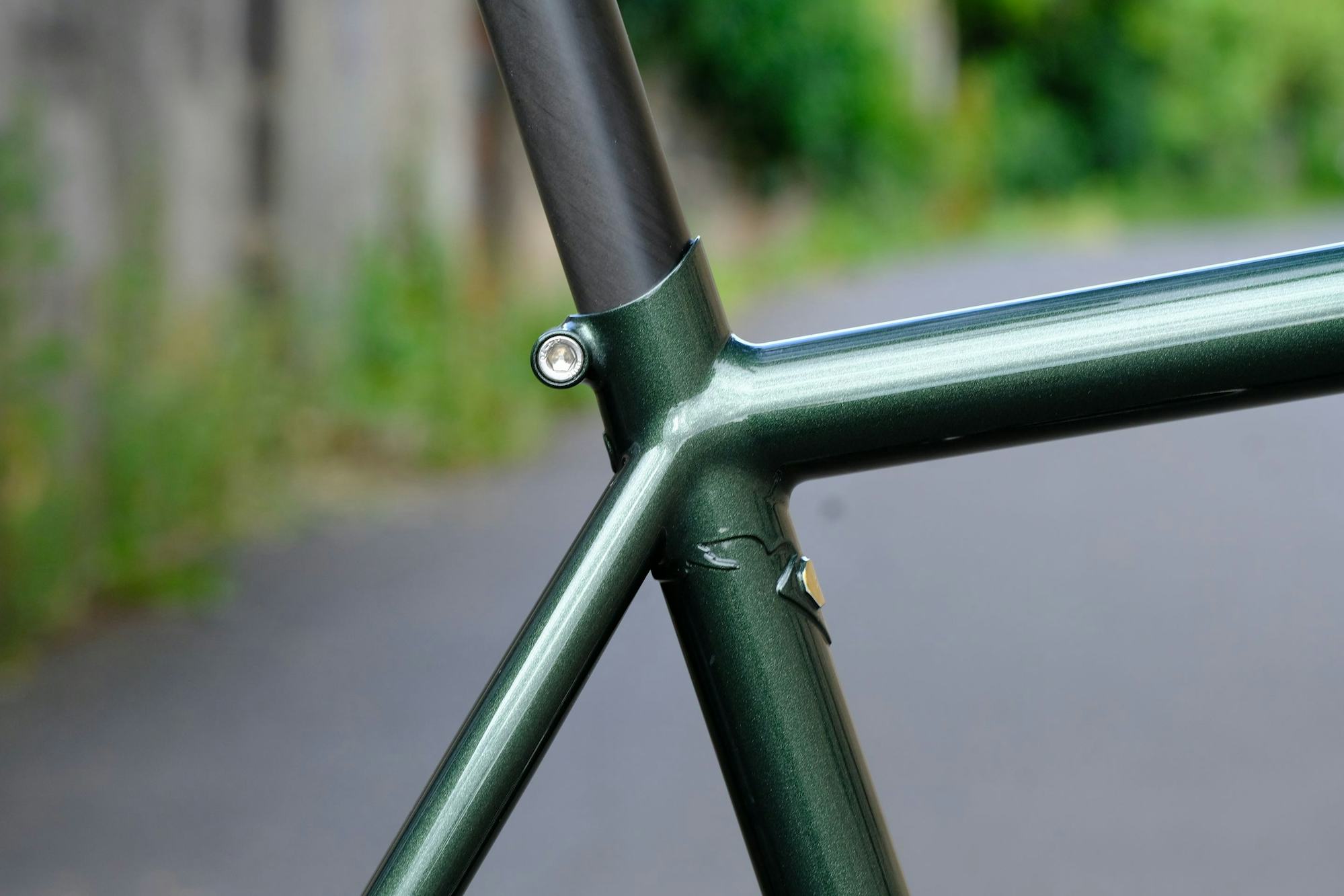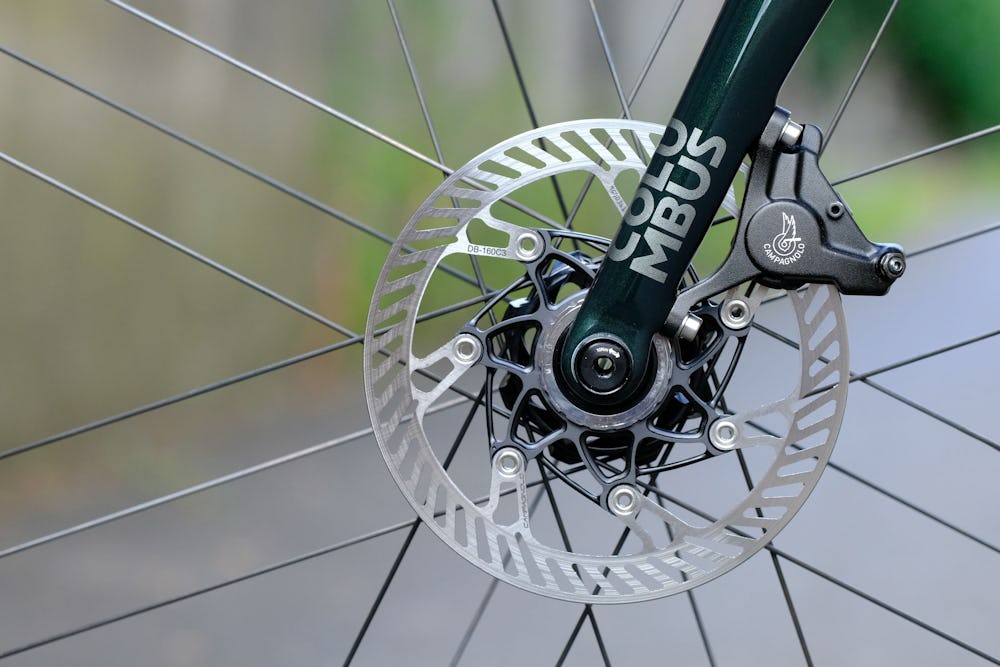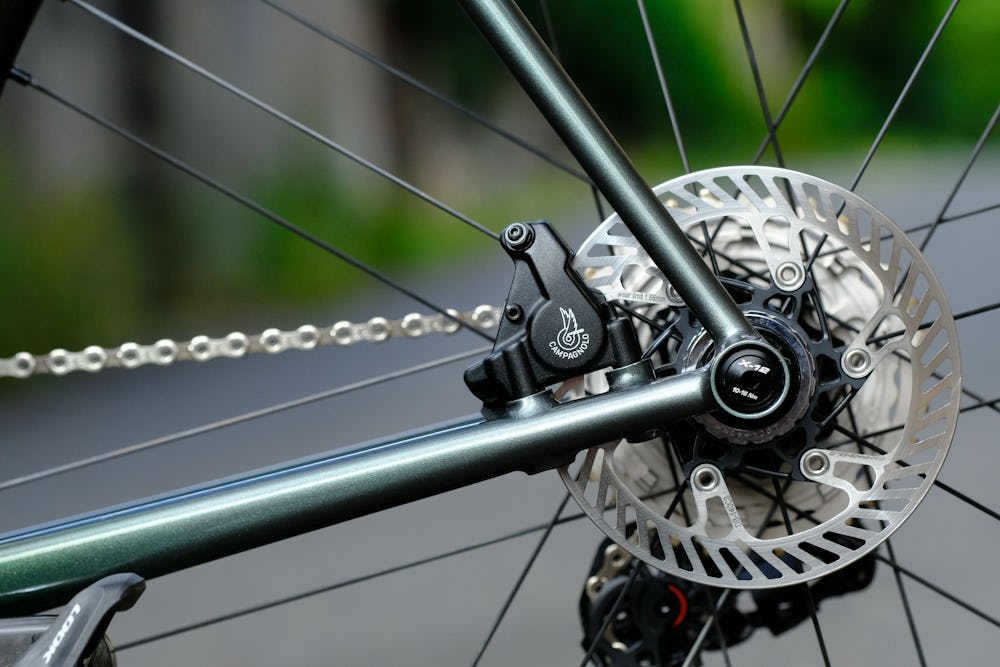 Christian's bike mixes Italian and French know-how, as it mostly uses components from two Italian brands: Campagnolo and Fizik, each located less than 600 miles from our workshop. (This is the same kind of reasoning as 1083, an apparel brand that sources its raw materials exclusively within a 1083 km radius from its workshop). This bias limits the environmental impact of a company's manufacturing, as the CO2 emissions are reduced. Our goal is to build durable and responsible products, both before and after manufacturing.
The groupset installed on Christian's bike is Campagnolo's top of the line: Super Record EPS (electronic version) is an ultralight groupset, used and endorsed by pro cyclists competing in the Tour de France.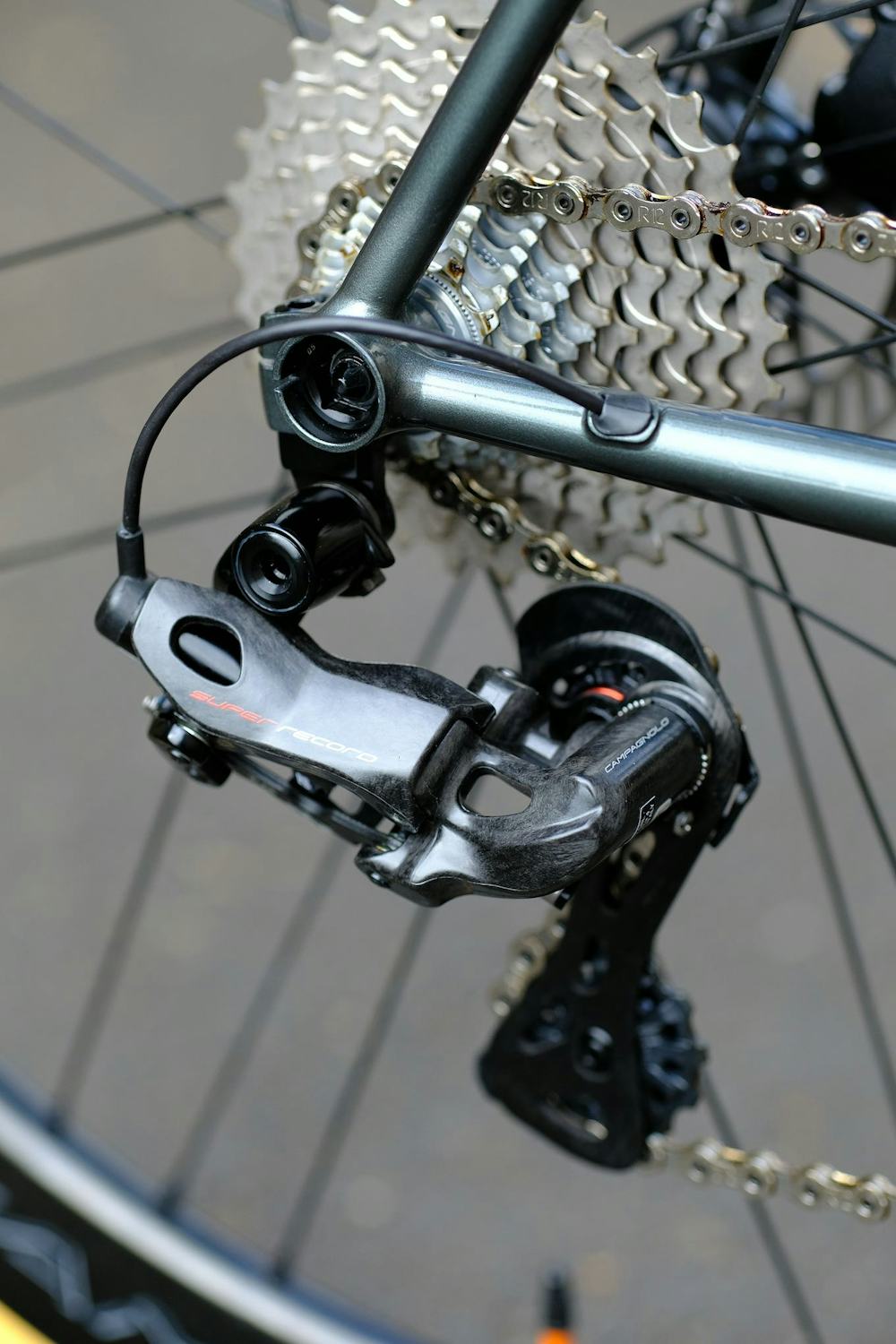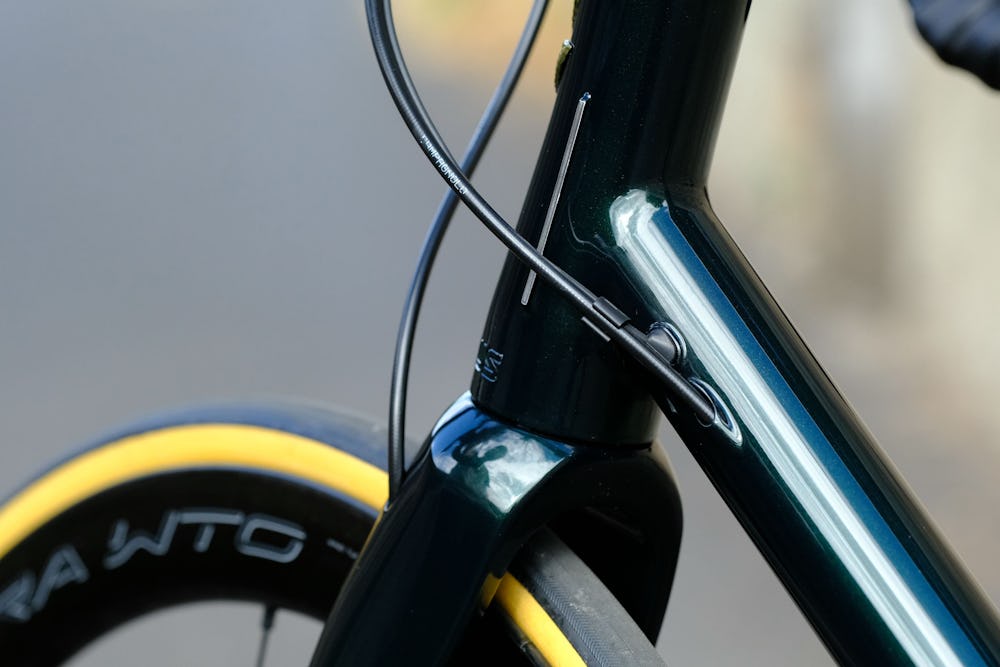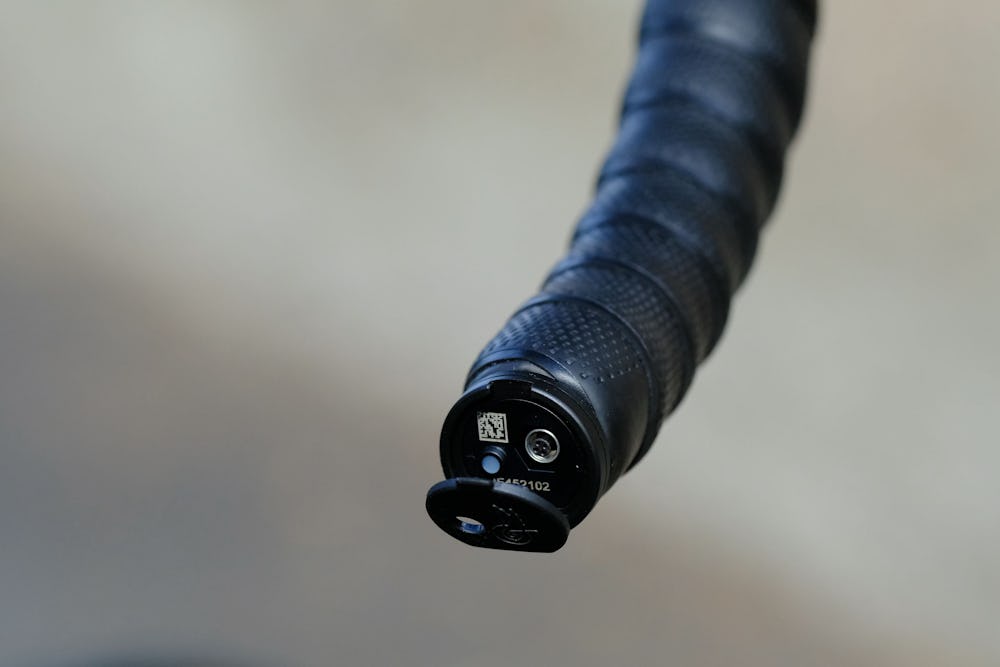 The integration of EPS cables has been optimized for a clean look: we placed the charging port inside the handlebar end-plug. Its cable follows the brake hose and is routed inside the frame.
Our goal for the paint job was an understated and discrete finish, one that offers the timeless look requested by Christian, while retaining a high level of detail. This is why we worked a 3-tone green metallic fade: a deep, almost black green transitions to fir green, then a light grey-green. The grey tone was also used for the logos, including a small, special logo designed by Manivelle, which highlights the paint job even more.
The tires were sourced from FMB's "Open tubular" range, manufactured by hand in France. They are of professional quality, despite being manufactured by hand in small batches. Again, the manufacturing location played a role in the choice of components. We matched these tires to Tubolito tubes (ultralight construction) and Bora WTO wheels.