Alain is the founder and editor-in-chief of 200, a French flagship magazine for cycling adventure. His initial project was that of a bike for the Transcontinental Race, an extremely demanding race across Europe, completely unassisted. Alain then changed his mind and moved towards a lighter, more lively, but still comfortable bike.
The specifications were limited to very few things : in Alain's own words, "a soft and old gray" paint color, a single chainring drivetrain, clearance for 32mm tires, and his favorite handlebar. He let us choose everything else, and we thank him for his trust.
Alain wanted a simple and functional sports bike, which could become the company vehicle for 200's editorial staff. With the French magazine coming out on newsstands every three months, Alain regularly takes to the roads around the world to write articles. Therefore he needs a versatile and comfortable bike that he can ride on various trips.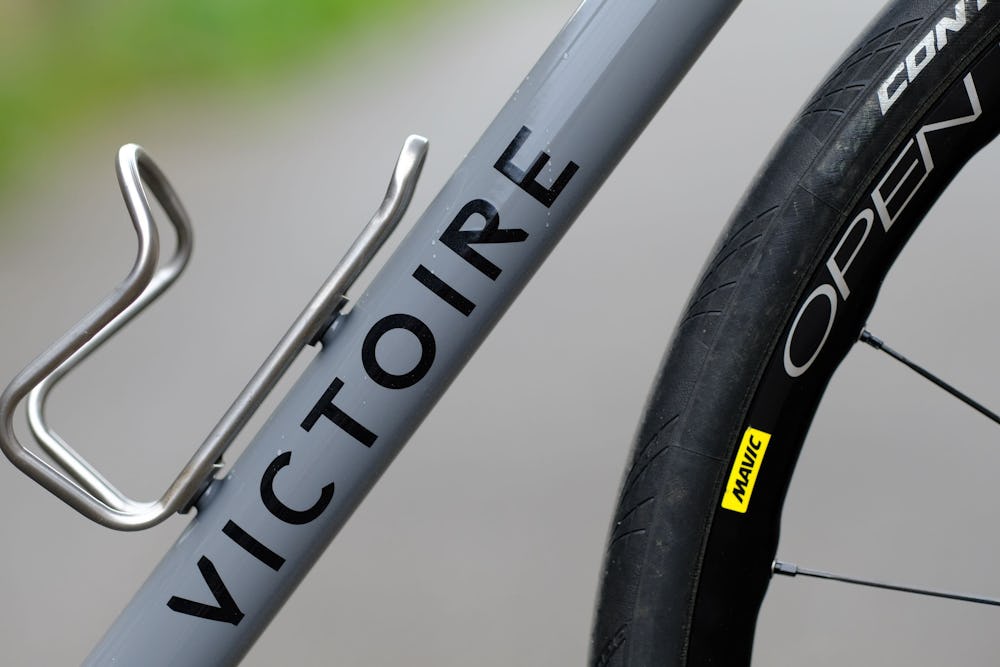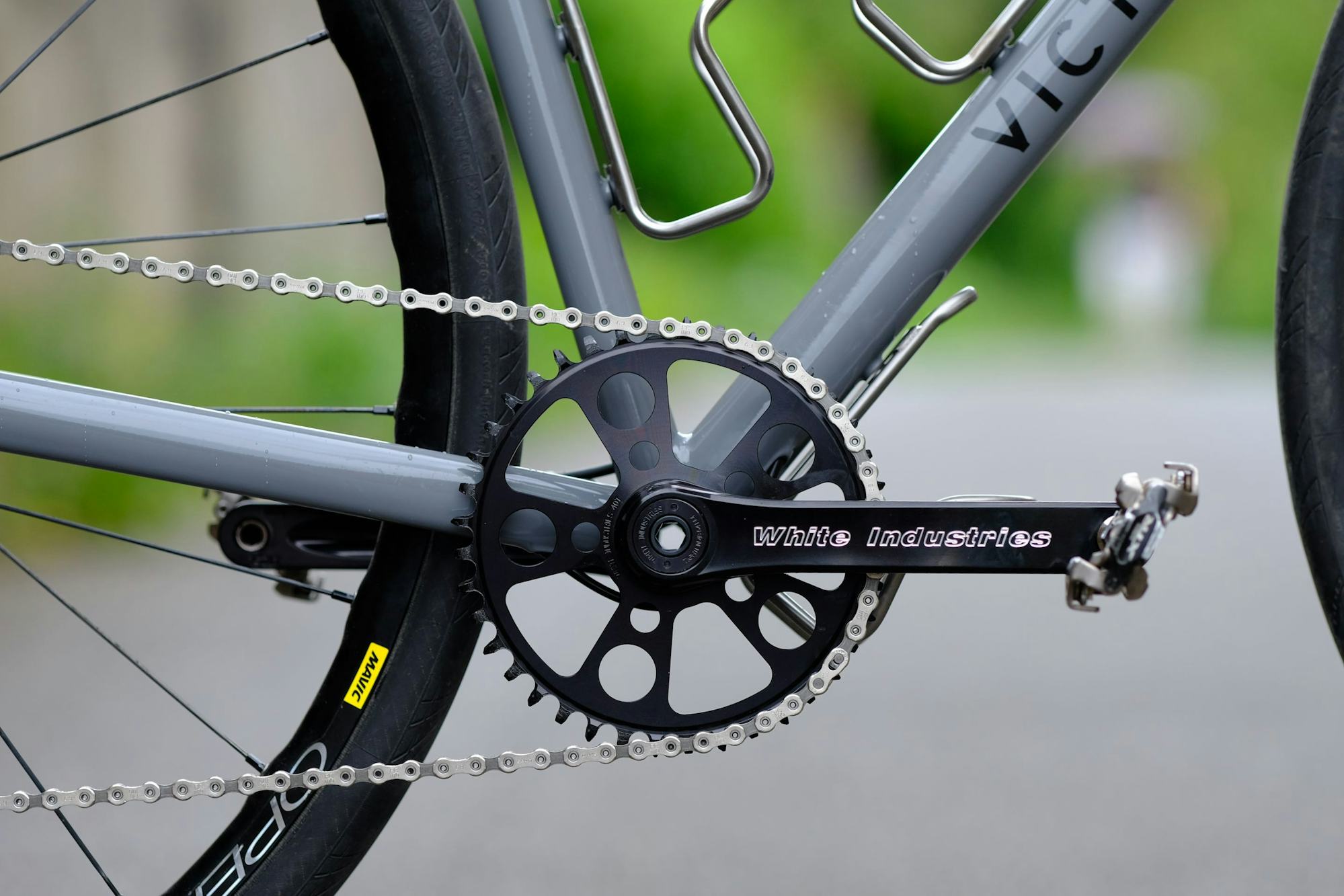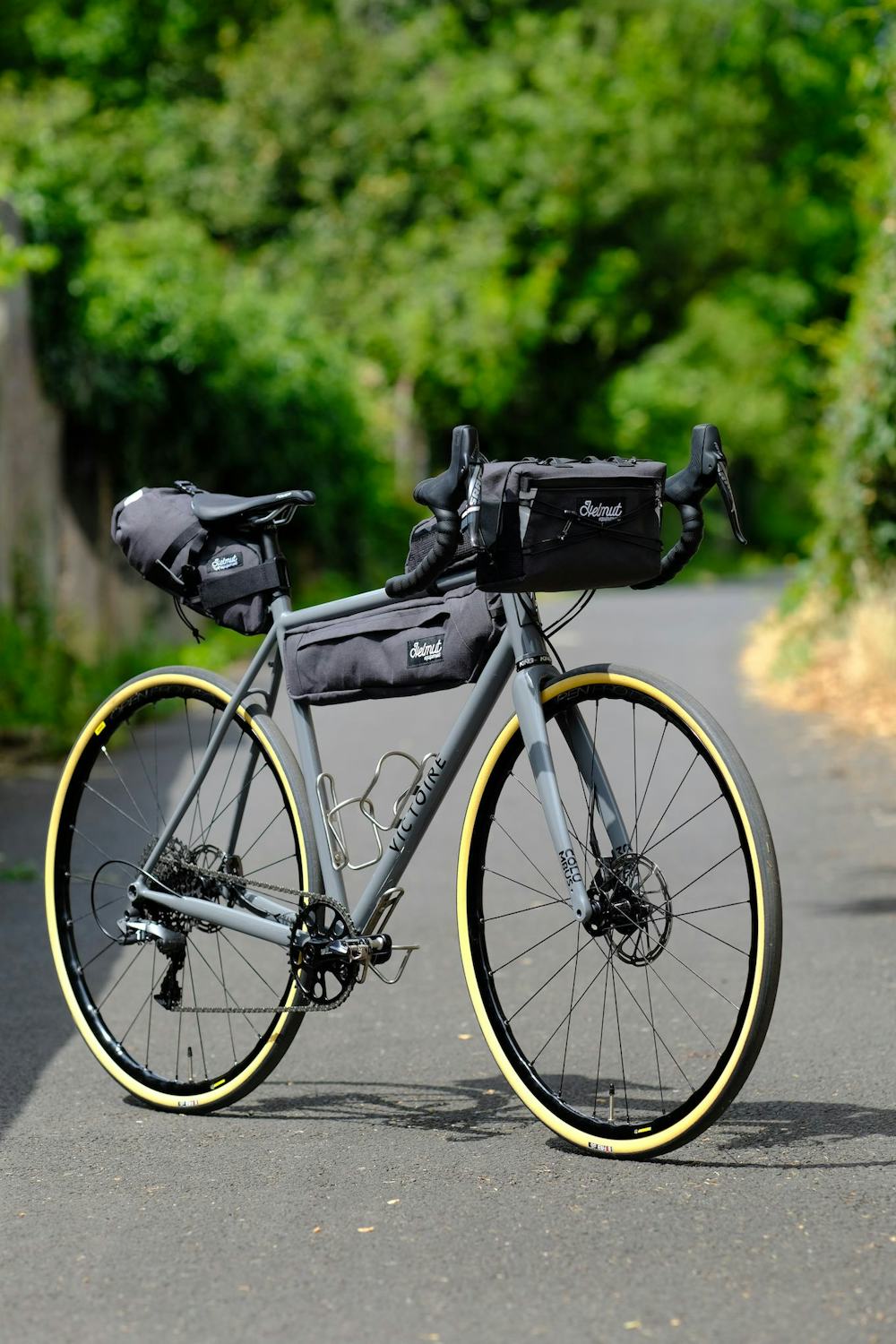 Alain's bike follows the codes of a classic, sporty road bike, but its geometry favors comfort for long distance. We have also added to this hybrid bike some load capacity for light touring: The Helmut luggage set (handcrafted in France by our friend Rodolphe Pasciuto) is attached to the frame and components.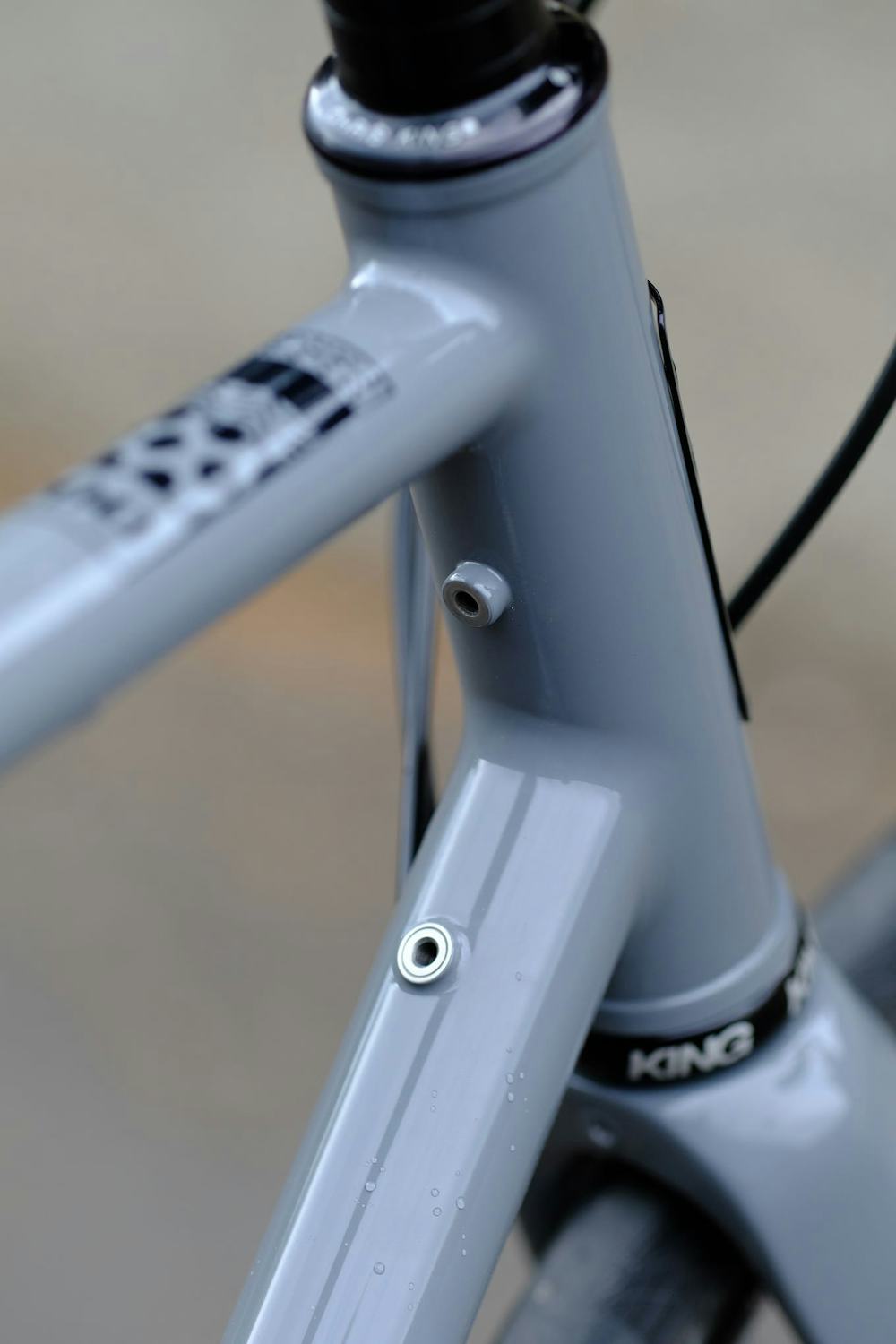 The frame bag is screwed directly onto brazed inserts inside the main triangle.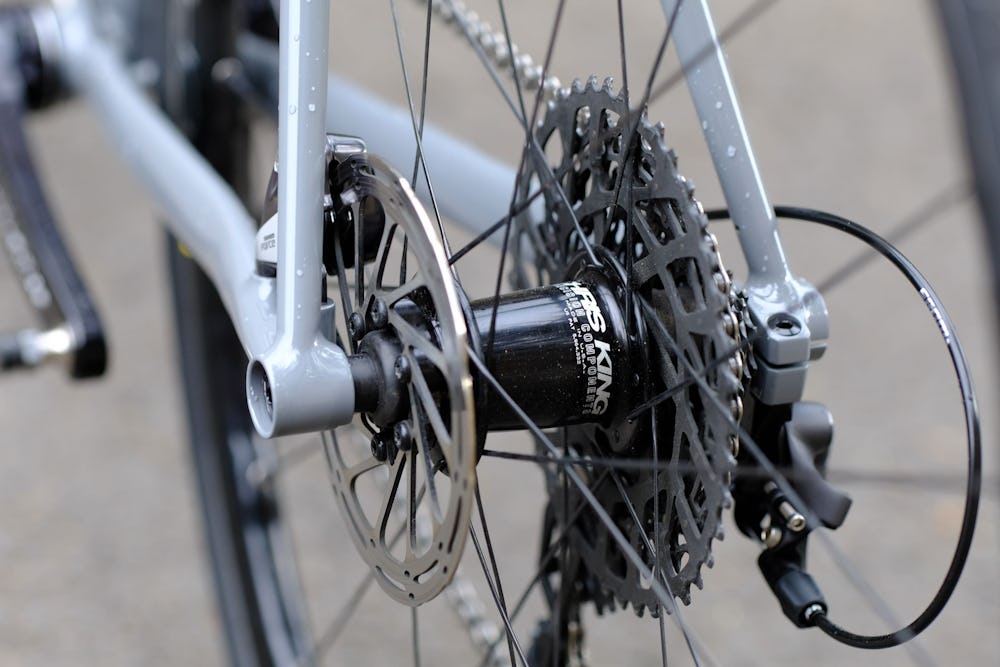 The wheels were custom-built in the Victoire workshop, with linseed oil and Chris King hubs. They are fitted with Mavic Open Pro rims, manufactured in the Mavic factory in France. This aluminum wheelset features high precision machining, to obtain the best weight to performance ratio. So for only ten grams more than its carbon equivalent, it offers superior ride quality. Alain ordered two front wheels, one with a standard hub and one with a dynamo hub, ideal for long distance events and reviews.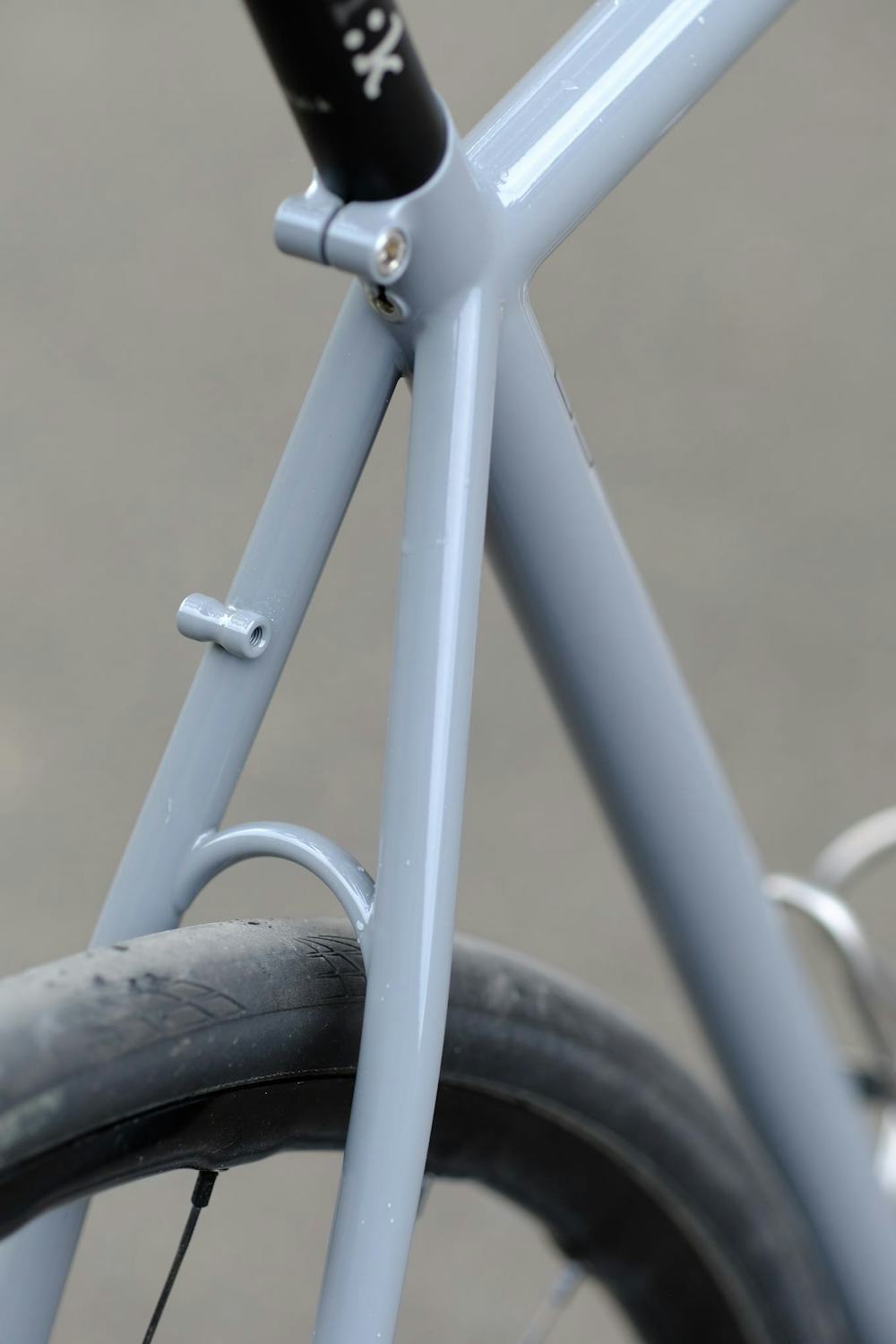 The frame's rear triangle has a standout feature: a single panier boss is welded to the top of the left seatstay. It serves as a mount for a rear light, essential for Alain's type of adventure.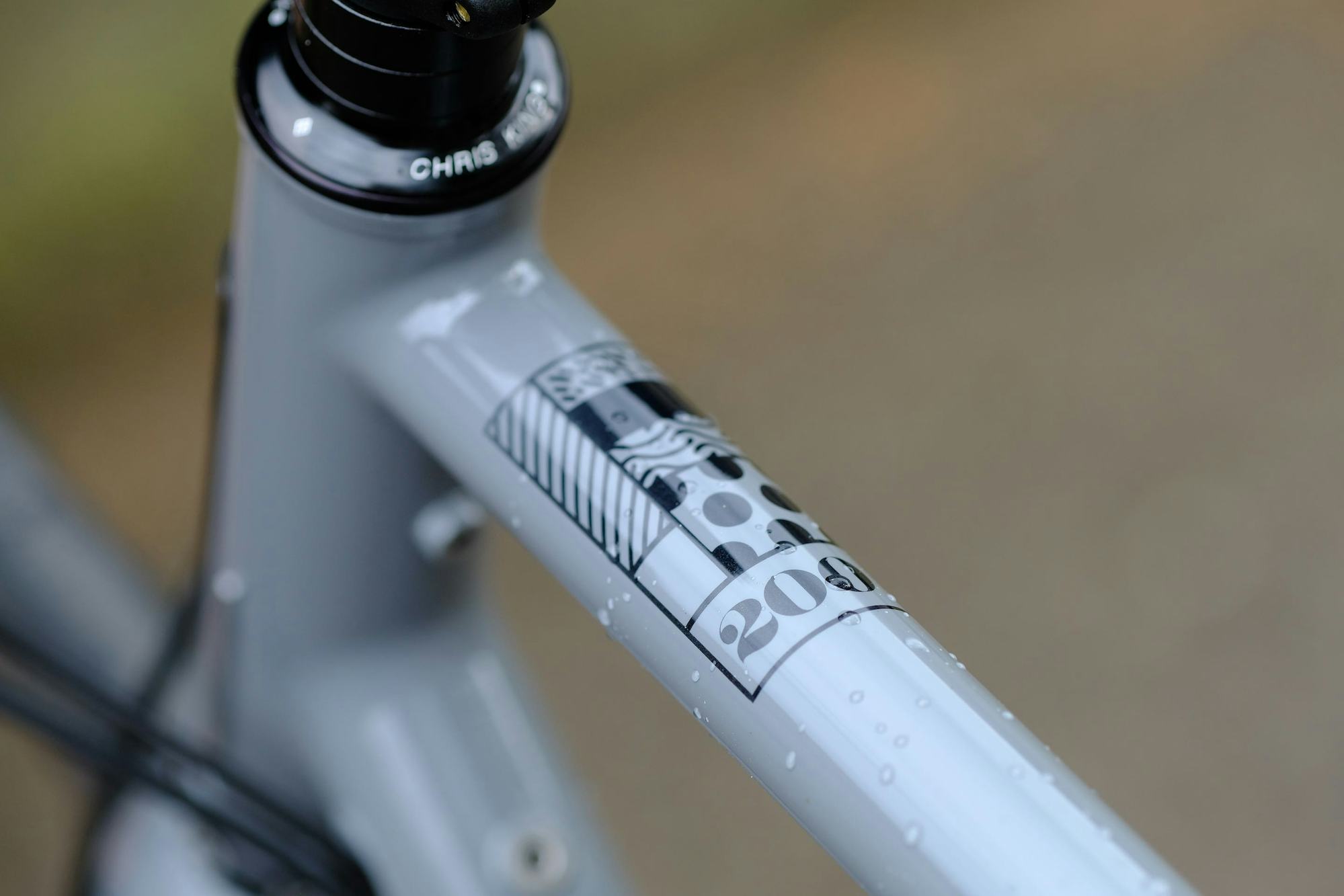 "At 200, I am fortunate to work with some very good photographers. Sometimes I painstakingly describe to them the picture I have in mind. But my "specifications" are vague: if I knew how to construct this picture, I would do it myself. And then the photographer comes up with the picture I had envisioned… But better. With this bike, it is the same. Responsive, yet comfortable. Rigid, yet soft. Gray like a memory from the sixties, yet modern. It is all of that, with small graphics designed by Matthieu Lifschitz, a rear light holder, and a housing for my camera in the Helmut bag. The bike is superb. It is both my working tool for reporting and a magazine display tool. It fits me perfectly. It has an incredible ride quality. It climbs well, better than me. It pushes me to go harder. Thanks for the picture."
Alain